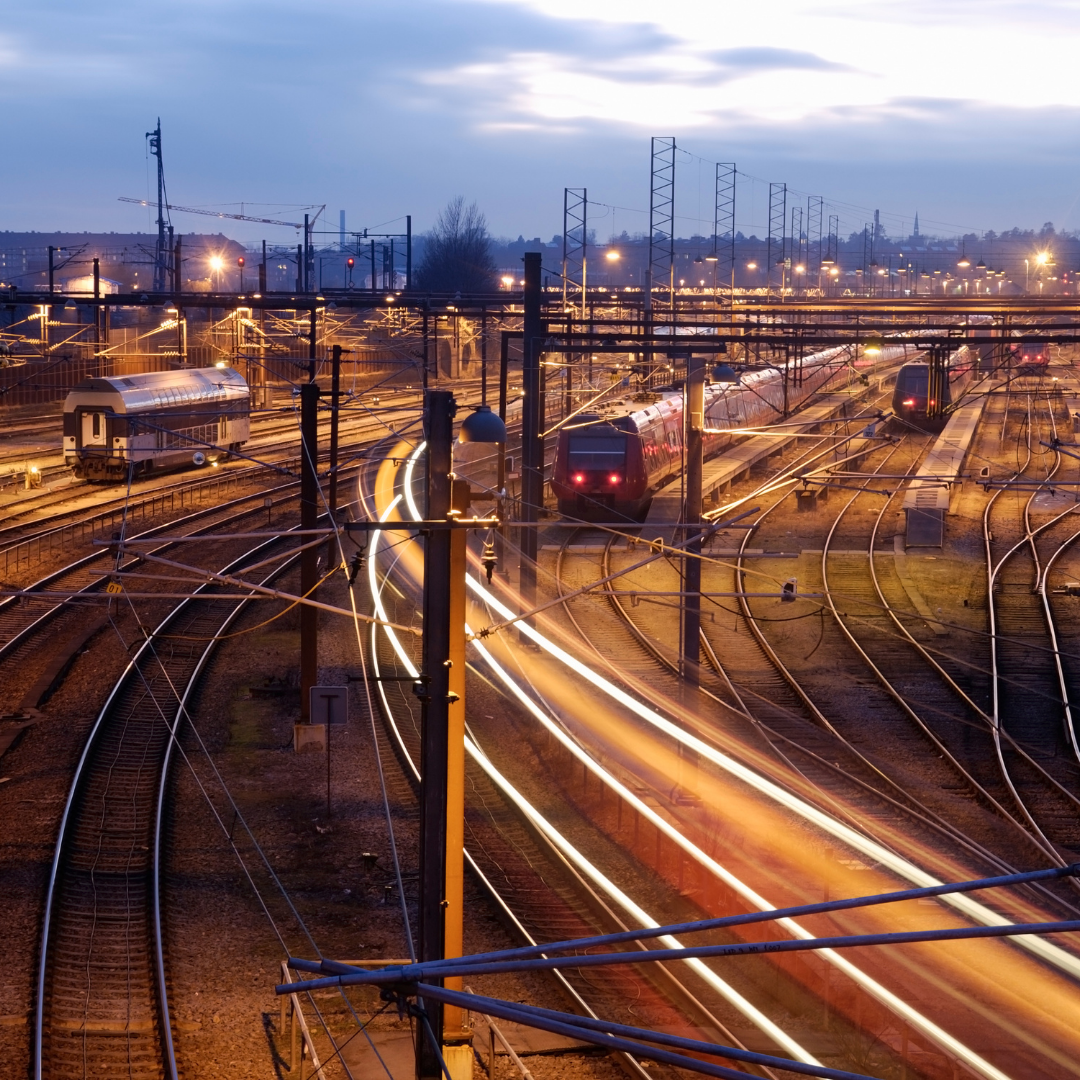 25 March 2022.
How LED Mobile Lighting Towers can help the Rail Industry.
We all rely on trains: whether we are going to London for a day-trip, a student going back home, or when you're going to work, we rely on this system to work. However, this industry is constantly upgrading and works are always happening, at weekends or overnight, to ensure we have a safe journey.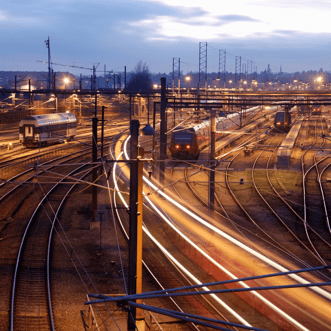 Train line repairs usually happen over the weekend, or during the night, to minimise disruption to our everyday lives. Workers require reliable lighting towers to assist them in their work. LED lighting towers are the best for this type of work – creating day-light conditions to ensure the workers are safe.
LED bulbs are robust, lasting for the life-time of the unit (and longer). They're also the most reliable: they light up instantly, there is no waiting time, you can get straight to work. They are great if you are using a diesel-powered lighting tower as they reduce fuel-usage so your costs go down and your maintenance costs go down too! Having these two qualities creates a safer working environment, minimising risk to anyone in the surrounding area.
Mobile variants are often used on construction sites; however, static versions are possible for rail works. At Trime, we would recommend looking at mobile lighting towers. They are easy to move and makes life a lot easier when you are finished and need move the light back away from the tracks or when the light is required somewhere else. Dependent on your site, static versions can be used and the light-heads adjusted to suit you – giving you day-light conditions at midnight!
Next to the rail tracks, it can be an idea to use smaller lighting towers, rather than big, hefty, 9-metre high options. Smaller lighting towers are available, such as the X-City, which is mobile, offers a great light quality and lasts for the night!
When thinking about what lighting tower you need, at Trime, we recommend thinking of these 5 points:
How long will these works take?
Will I be moving the unit a lot?
How much area needs to be lit up?
Is there a sustainable option I can use?
LED
If you need to chat to someone about choosing a lighting tower, call us on 01480 220500 and we will be happy to help you pick out the best option.