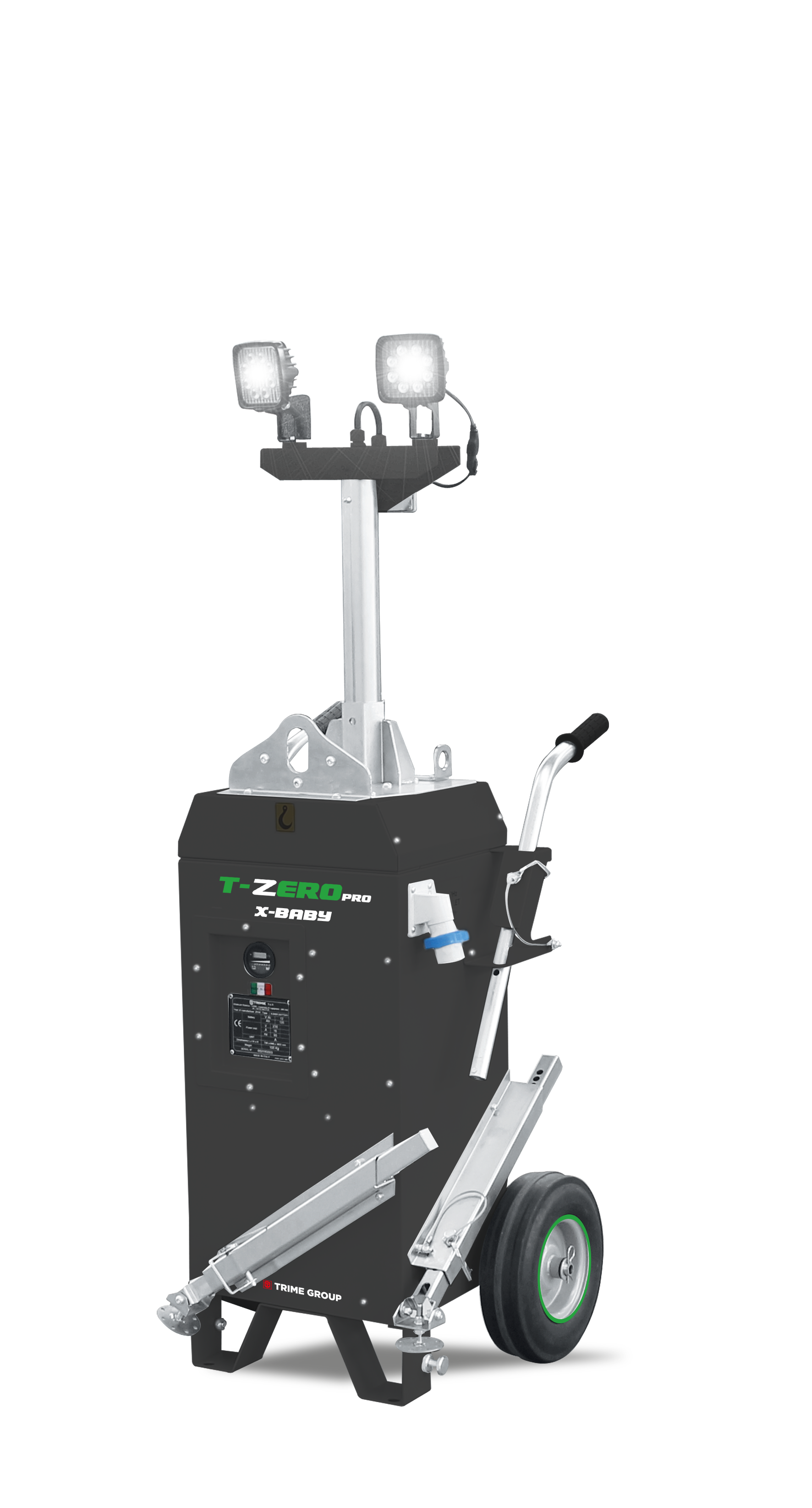 24 February 2023.
What mini lighting tower should I get?
A common myth is that lighting towers are just 9-metre-tall pieces of equipment, only used to light up outdoor areas. But there are smaller, sustainable versions in the market, and which can be used for a wide range of applications, rather than opting for the larger, heavier units.
They are much easier to move around site too, due to their size and lighter weight. Mini lighting towers are easy to set up and create a great lighting solution for those cramped areas when inside works are taking place. They are easy to maintain too, because of their 'basic' design. In comparison to the large units, they are less complicated to service due to having less components. Like the larger units, there are different power types: battery or diesel powered are the most common, although hybrid technology can be used too.
Here are a few things to take note of when considering your mini lighting tower:
A smaller light runs on less batteries, so mini lighting towers have a shorter run-time, and require more frequent charging. When searching for a mini lighting towers, look for one with a built-in battery re-charger: this will save time recharging, and eliminates the chance of a sudden power outage (especially in the middle of a job). Battery power alone has many benefits, reducing carbon emissions especially. They are also silent, improving your carbon footprint and help reach net-zero emissions!
Diesel powered mini lighting towers do have a smaller fuel tank, however this doesn't make them any less fuel-efficient. Trime's X-City can run for over 80 hours on one tank of fuel, which is nearly 20 hours more than the standard lighting tower. When making comparisons of mini lighting towers, have a look at their fuel consumption and the average run time. A fuel-efficient lighting tower is really important, whatever size you opt for. Saving on both emissions and fuel costs makes for a better environment and better bank balance!
At Trime, all our lighting towers - big or small - are designed to help the environment. We are constantly refining lighting towers for reduced emissions, reduced fuel costs and reduced noise too. If you have any questions about our range of mini lighting towers, please give us a call on 01480 220500 or get in contact here.