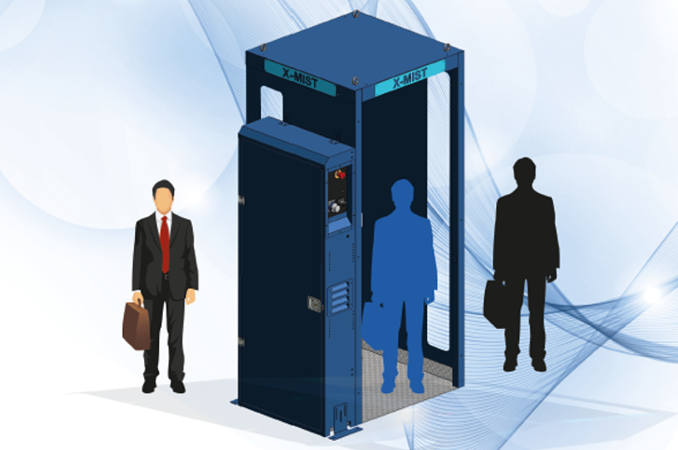 11 December 2020.
How Can Sanitising Access Control Tunnels Help Keep Workplaces Safe?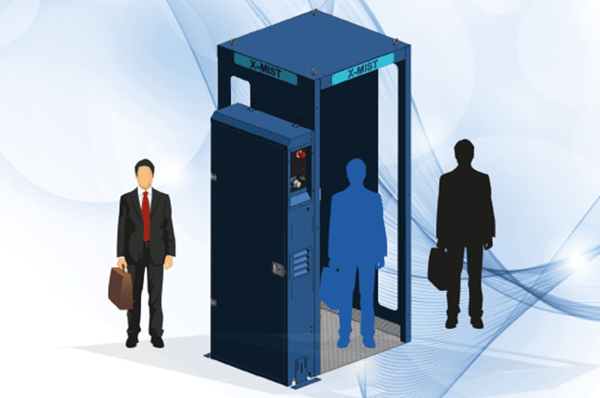 The coronavirus pandemic has had an enormous impact on businesses of all shapes and sizes. Workplaces are taking extensive measures to ensure the safety of their employees, from installing barrier screens and implementing social distancing measures to providing workers with PPE and sanitising products.
However, if you're looking for a convenient and efficient way of helping to prevent the spread of infection in your workplace, erecting a sanitising access tunnel on your premises could be the answer.
What Is A Sanitising Tunnel?
A sanitising access tunnel is a walk-through passageway with an integrated hydraulic system that sprays each passer-by with a solution of ozone stabilised in water. The safe and certified solution is proven to kill 99.9% of infectious bacteria that could spread from person to person.
What Are The Benefits Of A Sanitising Tunnel?
Each tunnel is capable of accommodating between 200 and 300 people within a single hour due to its quick and efficient sanitising technology, and the machine's fine nebulisation ensures that your employees will remain dry and can return to work without interrupting normal business hours.
The Trime X-Mist Access Tunnel
If you're looking for access tunnels for your business or grounds, have you considered our new X-Mist model? This sanitising tunnel provides easy access ramps for those with limited mobility and clear side panels for convenient monitoring.
The robust and high-quality structure can be transported easily and erected quickly so that your staff can get back to work as soon as possible. Each tunnel's compact dimensions also make them an extremely flexible installation, so no matter how big or small your workplace may be, you will be able to provide your team with convenient, sanitary tunnel access that won't become an obstruction to passers-by.
As a bonus, this model of access tunnel is self-sanitising, reducing risk of bacteria and virus spread without the need for a person to come in and carry out sanitising processes. This lowers your ongoing maintenance and running costs in the long-term. The solution used is also environmentally friendly, thus contributing to a reduction in your carbon footprint.
Get In Touch With Our Team
If you are looking for a convenient and efficient way of helping to prevent the spread of infection within your workplace, get in touch with our expert team here at Trime today. With our state-of-the-art automatic activation sanitising tunnels, you can keep your employees safe while running your business like clockwork.