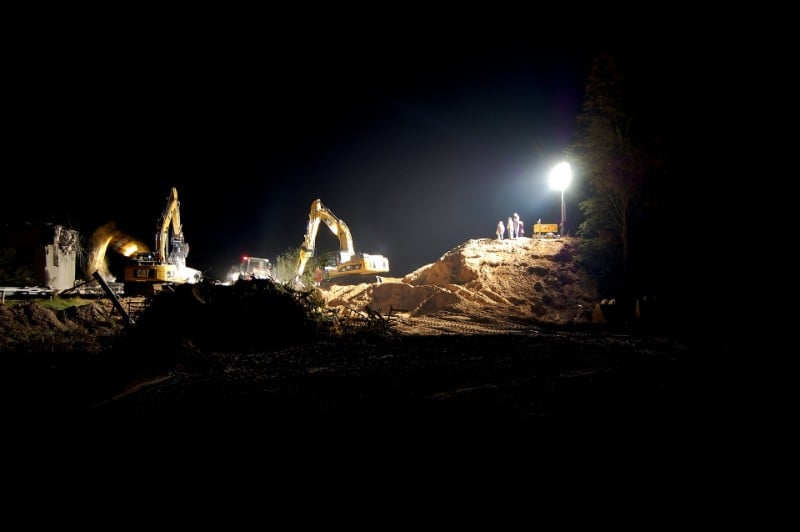 23 December 2022.
Working at Night - Why you need Lighting Towers.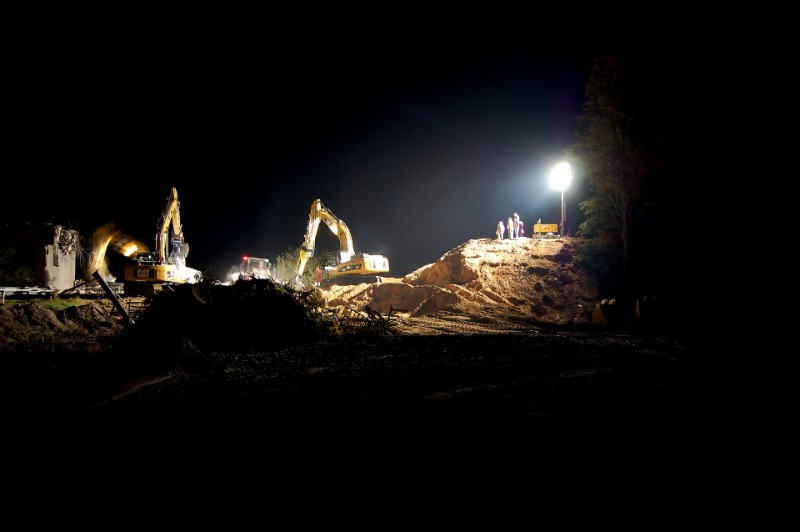 "Sorry but you're going have to complete this work through the night – you're going to have to get a night shift on."
Often getting a team together to do the work isn't the biggest issue. In these days of austerity everyone can make use of a bit extra cash and night rates can be quite lucrative. However, making sure that they have sufficient light to ensure they are working safely and effectively is of paramount importance.
So how many lights do you need to make everyone safe and productive? Well, this depends on several factors; typically the size of the work area and the type of work being carried out.
Before getting your tape measure out, there are a few other things you should consider. Firstly, go for LED lamps. Not only are they long lasting, making them unlikely to fail at three in the morning, but they also use a lot less energy, which means you won't be wasting valuable time constantly refuelling. In addition, LED lamps need less power. Therefore an LED illuminated lighting set will be powered by a smaller engine and consequently discharging less amounts of nasty carbon into the atmosphere.
Saving the planet from carbon emissions is one thing; but I suggest you take it further by searching out a lighting tower that has a light sensor built-in as standard. This system will automatically switch on the lighting tower as it gets dark and switch it off again when it brightens up. This dispenses completely with the need to rely on eagle-eyed, environmentally conscious, site people to do the switching on and off. Secondly, opt for the vertical mast system, the days of 'up and over' masts are long gone with their tangled cables and dodgy fitments. Thirdly, some lighting tower manufacturers are fitting their sets with an AMOSS safety system. This is an important safety factor and should always be top priority. Without going into graphic detail, the AMOSS system simply means that the mast will automatically lower if the set is moved or its handbrake accidently released.
So, now you've chosen the lighting tower with LED lamps, AMOSS safety and an auto light sensor, just how many do you need?
One thing that is sometimes overlooked is that working during the night is alien to a human's body-clock. So be aware that tiredness can occasionally impair a person's ability to react to an incident during a shift. Insufficient light can add to this factor, so when setting up your lighting arrangements it's always best to err on the side of caution and add in an extra light or two.
A lighting tower fitted with 6 no.150 LED lamps with a mast erected to 8.5 metres (pretty standard height) will provide a safe lighting source for people working with hand and power tools no further than 10 metres away from the lighting tower. If mechanical plant is being operated, you can stretch them away as much as 20 metres, but no further. If you are simply lighting up an area for cars to pass through, then you can stretch this to 100 metres in normal circumstances. You should note that to prevent glare lighting towers should not be aimed straight at the traffic and should be aimed downwards, unless the light tower has anti-glare properties.
Of course a simpler way of calculating how many lighting towers you are going to need is to consult an expert. Trime UK have a collective over 50 years experience in the supply of lighting towers, so a quick call to them will solve the problem for you.