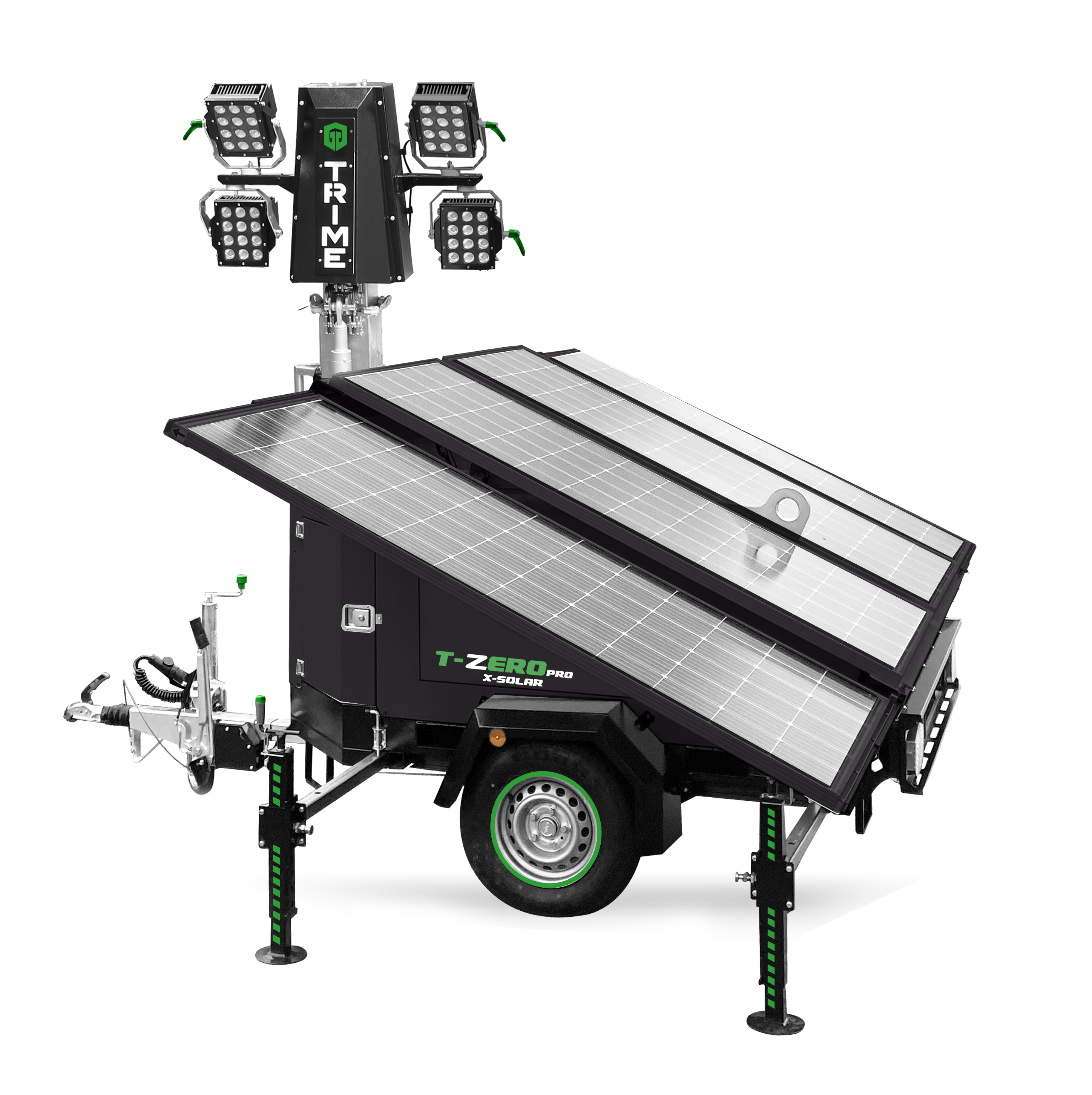 27 January 2023.
Why You Should Make The Switch To Solar Light Towers...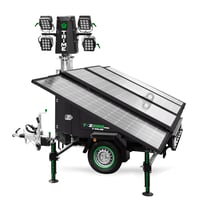 There is no denying that the global climate crisis is making its way to the top of everyone's agendas. Between the UK's recent update to the Climate Change Act 2008 to reach net-zero emissions by 2050 and the 2016 Paris Agreement to reduce global warming, businesses are searching for ways to reduce their CO2 emissions.
One way construction and industrial companies can reduce their environmental impact is to switch to solar powered generators. Let's take a look at why switching to site solar light towers is the best move for your business in 2021.
Solar Power's

Growing Popularity
More and more businesses are turning to solar power. A report from Green Match predicts that the UK's solar industry will see a 4% compound annual growth rate between 2019 and 2023 with an increase from 1,436 MW to 2,711 MW in these four years. The price drop of solar technology has aided this increase, as the Green Business Watch report highlights that the installation of solar panels has dropped from £20,000 in 2010 to £7,520 by 2018.

With the technology becoming more affordable and readily available, it's no wonder solar power has become such a popular choice.
Energy And Cost-Efficiency
Many industries, from construction to mining and even film sets, often need light towers to operate at night. However, the generators that power such light towers tend to use diesel fuel, which can cost more in the long run. Solar powered towers are also completely silent and environmentally friendly, so they make a great alternative.
A solar-powered light tower is a fantastic solution for businesses looking to save their wallets as well as the planet. They are free to run once you own them, meaning you can save on fuel and electricity costs over the tower's lifetime. Plus, the use of LED lighting ensures even more savings as the more energy-efficient option when compared with older models.
A Hybrid Alternative?
If making the switch to 100% solar power isn't quite right for you, then perhaps you need something in-between the old and the new. A solar hybrid light tower combines the innovative solar power and battery storage of the eco-friendly option which has a diesel engine that automatically re-charges the batteries if needed.
Whichever option you choose, make the switch and start reducing your environmental impact.
For more information about our solar and hybrid light towers, get in touch with the team at Trime today.