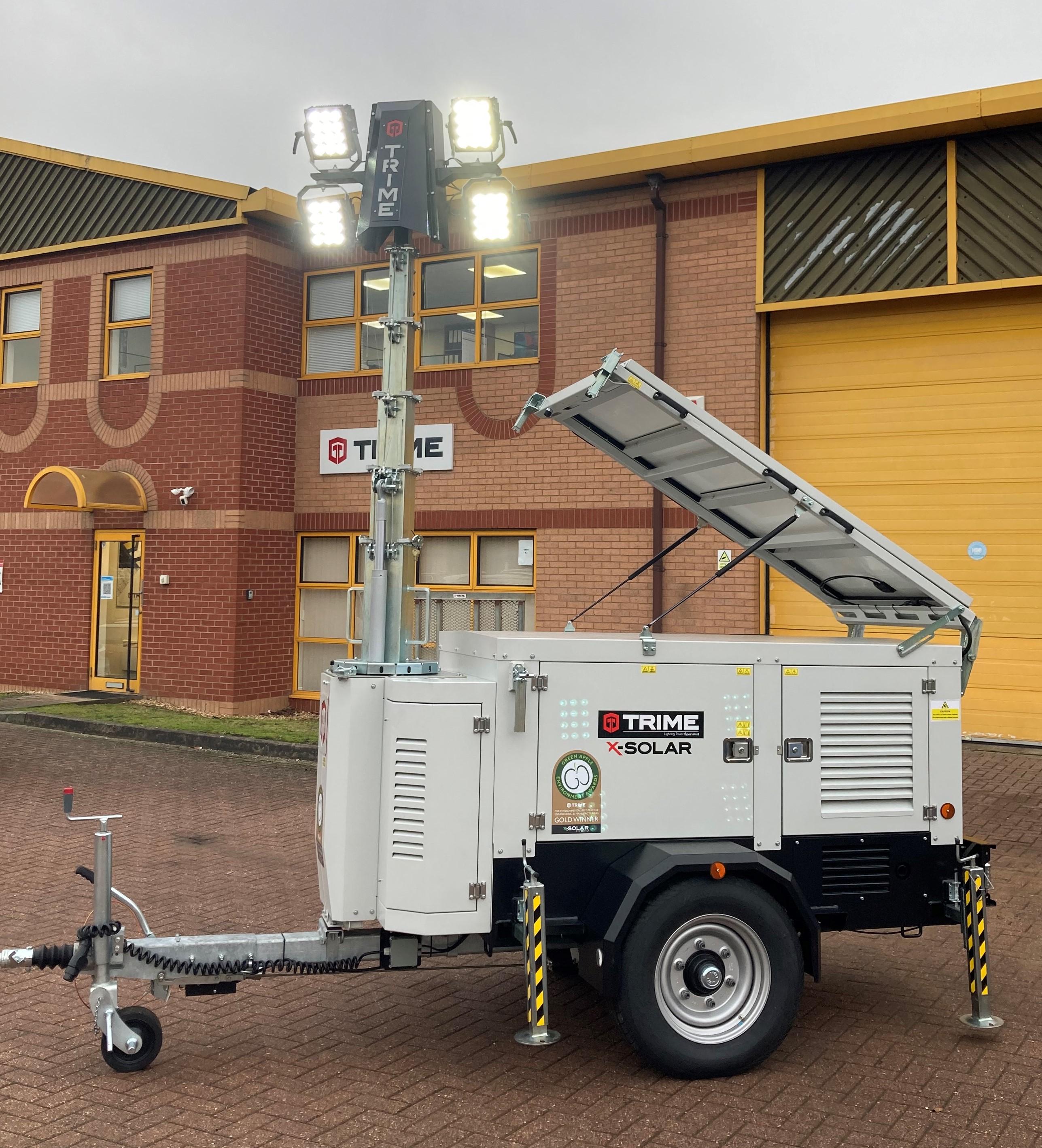 7 July 2023.
Why Hybrid Lighting Towers?
Hybrid technology is becoming the way forward in many industries. You have hybrid cars on the roads, and hybrid diggers on construction sites, lighting towers and generators. But why should you invest in hybrid technology? What do they offer you?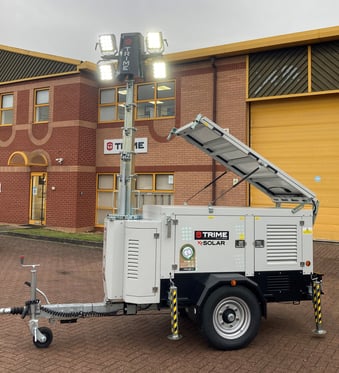 These are a couple of the questions that we have been asked when people enquire. We have two simple reasons: you're saving money and you're helping the environment.
Hybrid technology is more sophisticated than ever before. For lighting towers, they are longer-lasting, robust and reliable. If you're looking for a long-lasting lighting tower for your project, such as road works, hybrid lighting towers are where you need to be looking.
With long-lasting batteries, and a fuel-efficient back-up engine, you have over 3000 hours of light – that's from one lighting tower! This also means that less maintenance on the unit is required, reducing fuel-spill risks and reducing the risk of running out of light in the middle of the night! with 72 hours of battery back-up you can be confident this this will provide an autonomous lighting solution.
With a combination of battery and solar and the back-up engine running on diesel – the general ratio of power is 80-90% electric, and 10-20% fuel. This gives you a fuel usage reduction of 88%, equating to a reduction of 94% in fuel costs! This is an incredible saving for any company, helping reach targets set and it does help reach government goals too!
A solar-hybrid lighting tower will reduce your fuel costs by 99%. In the height of summer, your unit will be generating enough solar power to provide lighting for the nights and when winter comes around the back-up engine will kick-in to charge the batteries. The fuel-efficient back-up engine equates to a usage of only 0.1l per hour!
LED lamps are used in all Trime lighting towers. They have incredible energy saving features, ensuring that your lighting tower maximises the savings available to you. LED lamps use less fuel, so even when your lighting tower is on fuel-mode, less fuel is being used!
So, what do hybrid lighting towers offer you?
Reduction in fuel costs;
Reduction in maintenance costs;
Longer-lasting run-times;
Emission reductions;
Quality LED light.
If you are interested in hybrid lighting towers – check out the range here.
At Trime, we have the experience in the industry, focusing and developing sustainable lighting towers. If you have any questions – fill in the form below and we'll be happy to help out!