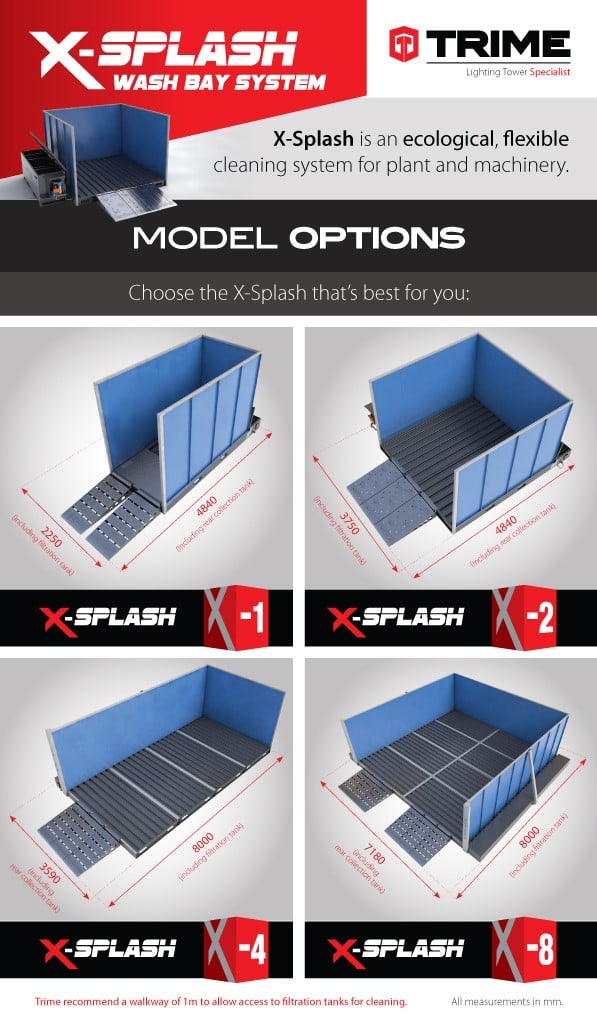 16 June 2021.
Which X-Splash should I buy? The X1 or X8?
The X-Splash range from Trime recycles 100% of water, saves you money, allows you to check your kit and ensures you maintain your health and safety standards.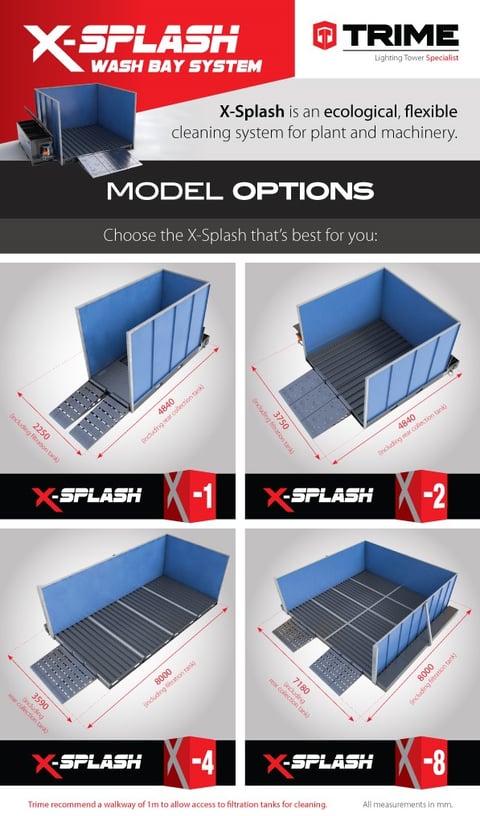 The whole range is ideal for any plant and machinery, keeping your kit in tip-top condition for use and hire ensures you are keeping those using and surrounding the kit safe. The X-Splash range also complies with 3 UK Government Legislations, are HAE SafeHire compatible, and we have been awarded with a Green Apple Award for the environmental benefits our X-Splash provides.
Firstly, the X1:
The X1 is small, yet mighty! The smallest option out of the 9 available, and has a platform of 3 metres x 1.5 metres. It can be installed inside or outside, and is ideal for any plant attachments and/or small machinery. Like all the other X-Splash's, this allows you to recycle 100% water rather than using a pressure washer, which can use up to 1000L per day. This ends up being a rather hefty cost at the end of it all, and you've drained away a lot of contaminates which are harmful to the environment.
If you have larger equipment, such as diggers, fork-lift trucks and the like, the X8 is the one for you! 6m x 6m – it can accommodate larger equipment. With any X-Splash – including those which take larger kit - no interceptor is required, allowing you to use the water again and again. The X8 uses the X-30 tanks which means a lot more water and contaminates can be taken, allowing you to clean your equipment more thoroughly.
Check out the X-Splash video and the X-30 videos here.
The X-Splash Guide can be downloaded here for more information.
If you have any more questions regarding the wash bay series from Trime, please fill in the form below, or give us a call on 01480 220500.