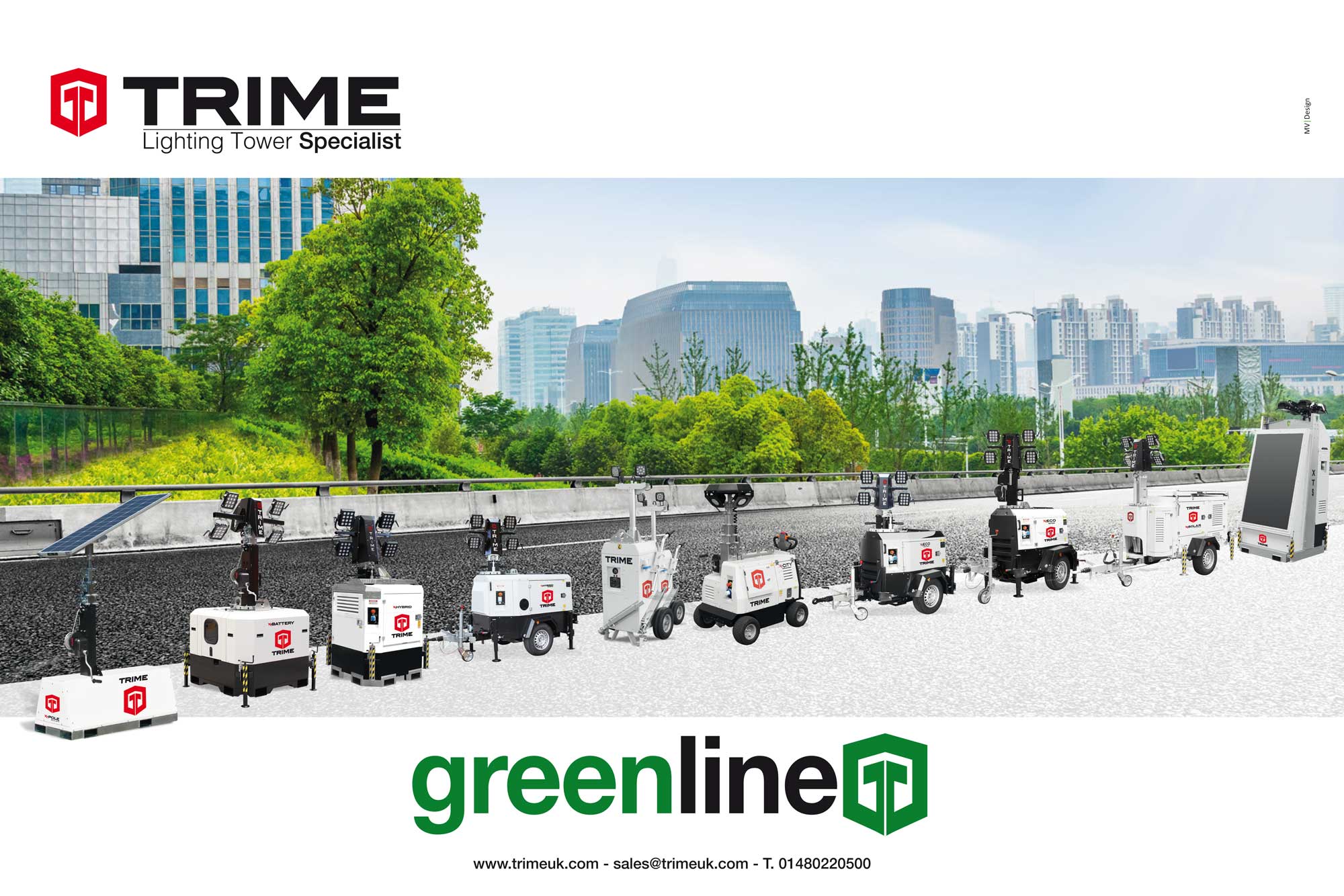 24 May 2019.
What lighting tower should I have?
There are many types of lighting towers available and it can be daunting to know what is best for you, especially if you're new to the industry. From battery-power to hybrid units, each have their own financial and environmental benefits for the user.

Engine Power
Engine-powered lighting towers have been under scrutiny for their damage on the environment in recent months. However, with the latest technology, lighting tower engines have vastly improved. Newer models are producing less emissions, run for a substantial length of time, with maximised fuel efficiency.
Engine-powered lighting towers are the most popular product-type within the hire and construction industries due to their fuel-efficient engines and general reliability. This allows companies to spend less on fuel and maintenance. Another important factor for construction companies, is the need for lights to run overnight, ensuring maximum safety around, especially with heavy machinery on site. Alongside good engines, good lights are equally as important for efficiency. As LED becomes the 'go-to' option, lights are becoming stronger, more energy-efficient and more robust, improving productivity and reducing any risks of failure throughout the night.
Battery Power
Becoming very popular in many industries, especially in events. Battery-powered lights are silent, produce no emissions and use no fuel! They can reduce your carbon emissions to zero, reaching the targets set out by the government. Battery-powered lighting towers are able to save money and those savings can be spent elsewhere, improving the eco-awareness of supplies purchased. Reducing emissions, but also reducing noise can prove to be an advantage if lighting towers are being used near housing estates or animal habitats as they reduce two types of pollutants, and are generally less environmentally-damaging.
It can be a concern that the lighting towers will not last long enough with just battery power. However, the latest technology ensures that they do. Ranging from 30-70 hours of run-time, and being recharged in 12 hours (whilst turned on or off) the improved run-times of battery-powered lighting towers can improve efficiency.
Hybrid Power
Hybrid power is becoming an alternative to diesel-powered products - for example, hybrid cars are becoming on our roads. Lighting towers are going down this eco-friendly route too, and have a series of rechargeable batteries integrated by a diesel motor. The combined system offers great advantages in terms of fuel savings of around 90%. Hybrid units are reducing CO2 emissions by 86%, whilst still having a long run-time with their integrated diesel motor and battery. They are ideal for working at night, and in urban environments, plus, running silent gives them an added benefit of reducing noise pollution. This can improve health conditions on site and reduce disturbance to the local habitats and residents.
Using renewable sources of energy, such as solar power within a hybrid unit furthers these benefits. A 90% reduction in fuel usage and over 95% reduction in fuel costs results in enormous savings. The X-Solar Hybrid from Trime is able to recharge with in 9 hours which can then prepare it for the next night. Unreliable weather, such as ours in the UK, is therefore less of a hazard thanks to this Hybrid lighting tower's improved charging time.
At Trime, we have over 50 years' experience in the industry and are at hand to help you choose which lighting tower is best for you. We are constantly creating sustainable, innovative lighting solutions. Our latest technology and LED lights reduce fuel, emissions and noise and our Greenline range has been specifically developed with the environment in mind.