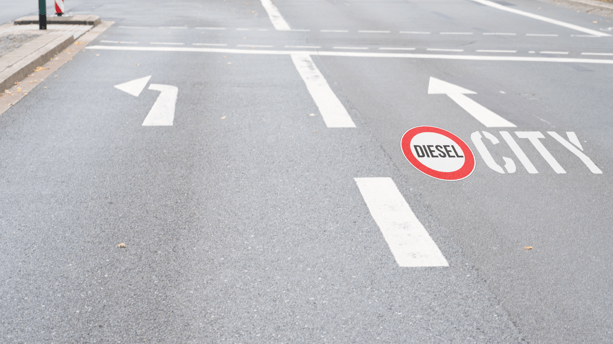 The future demise of diesel lighting towers?
To ensure that a construction site or outside event can function correctly and safely when natural light is at a premium, such as overnight working or on festival campsites, it is paramount that the area has access to artificial lighting. Bright, safe lighting levels are essential for a variety of purposes; illuminating specific sections or for lighting up entrances and exits, whilst also enhancing security.
With an increasing propensity to operate construction and highway sites throughout the night, having access to artificial lighting levels is now a prerequisite. Artificial lighting is also important for outside events to control entrances and exits, campsites and car parks.
Most lighting towers are generated by a fixed-speed diesel engine; however here are three sound reasons why a site manager should be looking towards using renewables to provide the power to light their sites.
Statistics show that construction sites are responsible for 7.5% of nitrogen oxide pollution, 8% of large particle pollution (PM10) and 14.5% of the most dangerous of small particle pollutions (PM2.5), with the culprits being diggers, generators and other machinery used on sites.

From April 2022, red diesel will be available only to agriculture and the rail sector. Users of non-road machinery will have to pay extra per litre for their diesel, paying the standard tax rate of 57.95 pence per litre rather than the subsidised red diesel rate of 11.14 pence per litre. This will affect both construction and event organisations.

London Low Emission Zone (LEZ) is now in force and there are important upcoming changes to the NRMM (non-road mobile machinery) requirements for diesel engines on sites in London. On 1st January 2020 all constant-speed engines, such as those typically found in generators, are required to be at Emissions Stage V throughout London. Both Birmingham and Leeds soon to be bringing in similar Zones. Although not yet covered by the ULEZ, other construction equipment will face its own challenges from January 2020 when the Low Emission Zone for Non-Road Mobile Machinery (NRMM) tightens its regulations.
With government and environmental organisation putting pressure on site managers and event organisers to reduce their carbon emissions, Trime began exploring the use of renewables, batteries, and a combination of both to power their lighting towers.
As most sites utilise rented lighting towers, Trime opened consultations with some leading rental firms to gauge opinion. These rental firms confirmed Trime's own impressions that demand would increase for diesel-free machinery over the coming years. Trime empowered their design team to press ahead to explore hybrid technology and the end result was the launch of the X-SOLAR HYBRID LED lighting tower.
Following extensive testing the X-SOLAR HYBRID LED lighting tower has proven to reduce carbon emissions, lower fuel costs, and lessen noise pollution, whilst continuing to deliver safe lighting levels.
Trime have branded the X-SOLAR HYBRID LED as a 'T-ZERO' product. The T-ZERO project is an advanced system centered on building a specially designed battery pack that incorporates seamless long run times with quick recharging. Trime's overall objective is to have exclusively emission-free models by 2025.