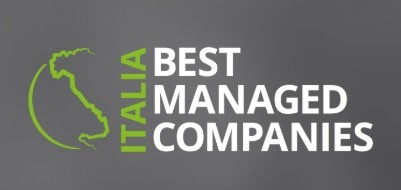 14 August 2020.
The Deloitte Best Managed Companies award
The Best Managed Companies awards programme is ran globally by Deloitte and is a symbol of organisational success and achievement. Entrants to the programme compete for this prestigious designation in a rigorous and independent process that evaluates the calibre of their management abilities and practices. The award is seen as extremely beneficial for the winning country in a range of ways.
For starters, it gives the company a global mark of excellence, winners increase their market visibility and credibility through exclusive use of the Best Managed Companies designation. This is an important marketing tool for your business, both nationally and internationally. Also, as the award recognises the entire company - not just one individual – internal stakeholders and staff will share in the success.
On top of this, if your initial application for the programme is successful, your company will receive exclusive and personalised coaching sessions. Not only is this a chance to fine tune your application before it goes to the judging panel, but it is also an excellent opportunity to review and revaluate your business strategy and help with a future development path for your organisation. Even if you company is not among the final winners, you are guaranteed to benefit from the business expertise and benchmarking gained during the coaching process.
Also, winning companies become part of the network of Best Managed Companies with access to exclusive year-round events and networking. The annual Symposium is an excellent opportunity for professional development as well as a chance to meet fellow participants. Moreover, should you be a successful finalist, you will attend the exclusive, black-tie gala awards ceremony that is recognised by other business leaders as one of the most important events in the Irish business calendar.
You also enjoy excellent public recognition and profile through our media partner, The Business Post, including a special Best Managed Companies supplement. Winners also receive extensive coverage in national and local media, giving them an enhanced ability to attract and retain top talent.
Trime was awarded the first Italian edition of the Deloitte international award as part of the initiative Deloitte supported by ALTIS Catholic University in Milan, by ELITE - the London Stock Exchange Group project that supports the development and growth of high-potential companies - and by Confindustria.