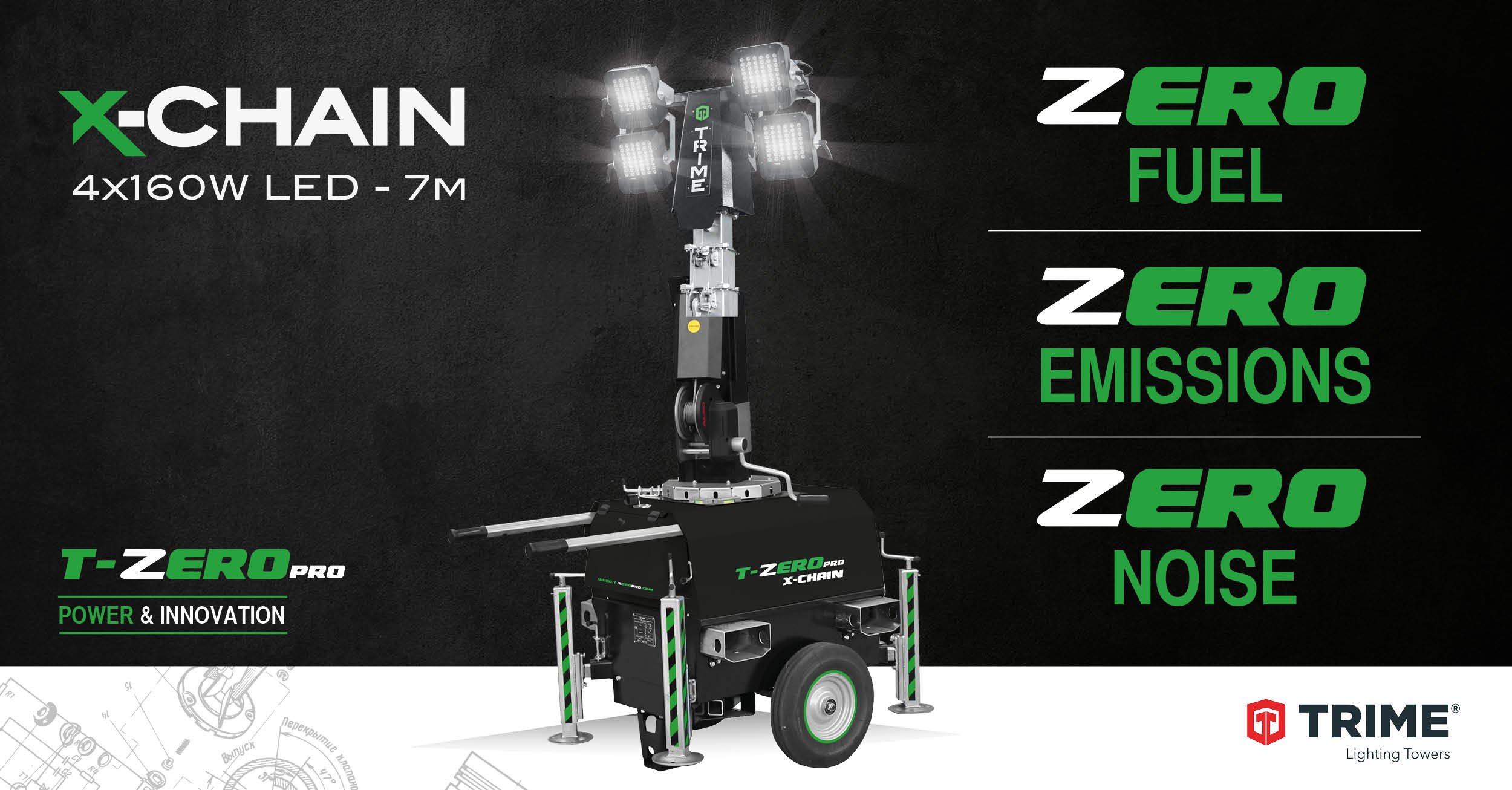 22 July 2022.
Plug-In Vs Battery Lighting Towers: How To Know Which Is Best For You
There are many sustainable lighting tower variations in the market, and these options are becoming sort-after by many companies due to their environmental benefits. However, how do you know which one is right for you and your company?
In this article, we'll go through two options:
Plug-In
and
Battery-powered
lighting towers, and help you work out which is best for you!
Sustainable lighting towers are helping reduce emissions, reduce noise and reduce fuel costs! They are great for any application and hire fleet, especially for noise-sensitive environments.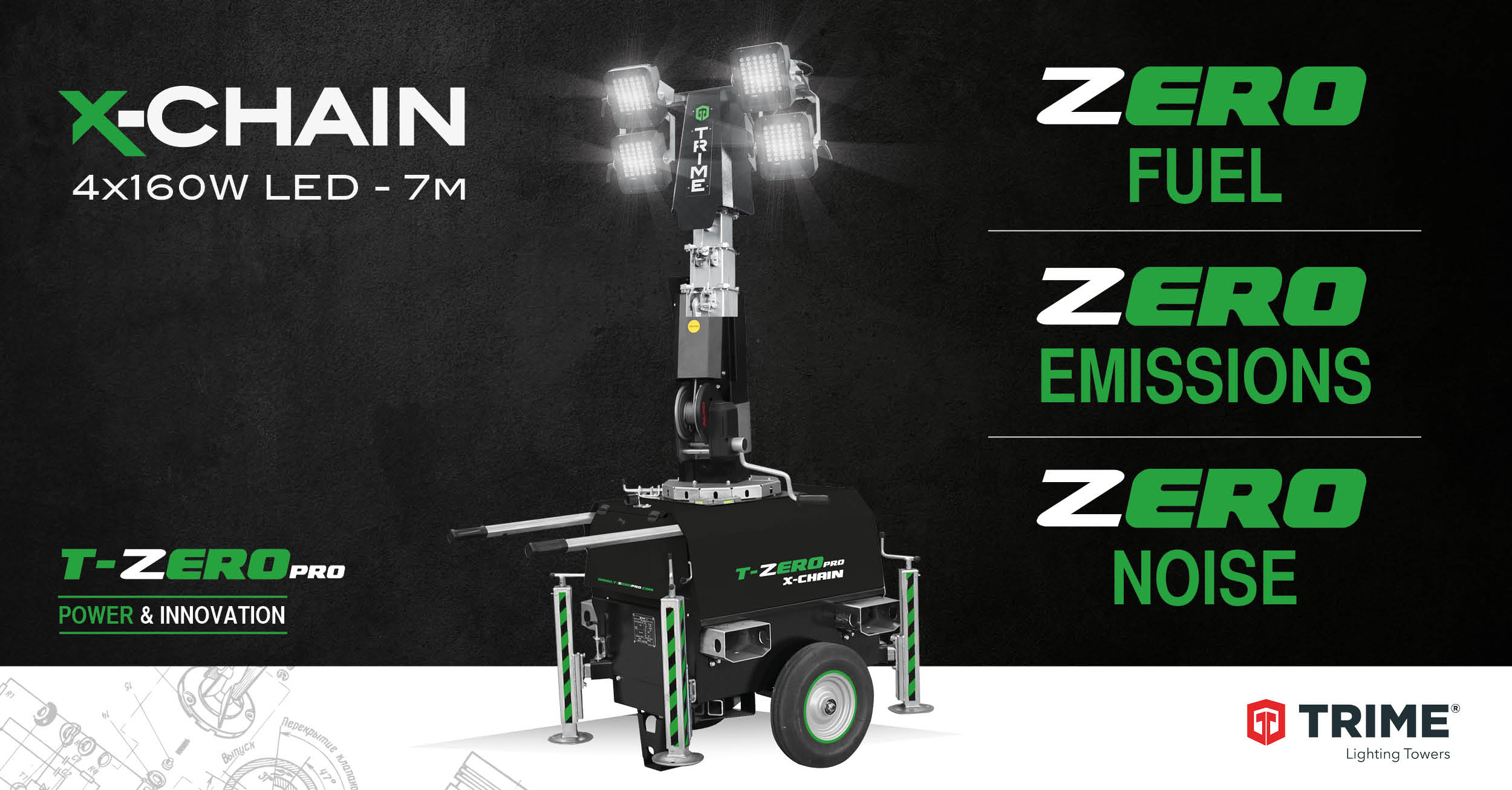 There are many benefits to having a lighting tower running from a mains power source: the power lasts as long as you have it connected, and you'll be saving a considerable amount of money from using electricity, rather than fuel. There is also the option to power these units from a suitable generator, or another fuel-efficient lighting tower – do make sure whatever power source you use has enough fuel to keep your lights running for the time you need!
Plug-in lighting towers are helping reach the UK government's goal of reducing emissions by 2050 and will improve the working site environment by producing no additional emissions. Another brilliant advantage is that the surrounding areas are not affected by the noise created by the lighting towers, and are not polluted by any emissions made. Creating a cleaner environment for all.
With these lighting towers, there is also limited maintenance to be done. You don't need to check the fuel gauge every time the unit is going to be used, and so limited servicing needs to take place too! This saves you time and money, allowing you to focus on other priorities.
Popular plug-in lighting solutions from Trime include: X-MAST, a static option, which stands at 9 metres high, or the X-Chain, the mobile version, which is a little smaller at 7 metres. Both are able to be linked together to power each other on, whilst creating no emissions, using no fuel and running completely silently!
Battery Powered Lighting Towers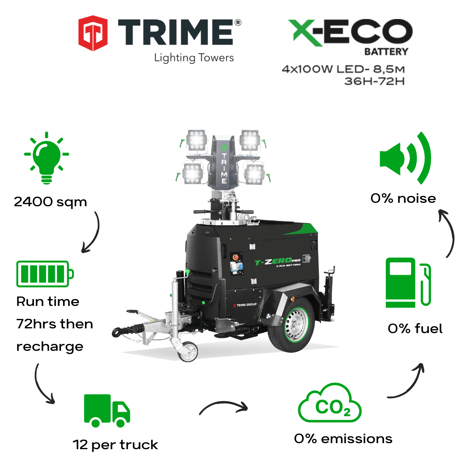 Battery lighting solutions are becoming the go-to alternative to diesel powered units. They are ideal for events, TV and film as the battery on Trime units will last you the whole weekend! Recharging only takes 11 hours with the lighting towers off – ideal if you need a quick turn-around!
Similar to plug-in lighting towers, they use no fuel, make no emissions and are silent to run. With challenging targets set to reduce emissions, through the purchase of LED lighting towers (which have incredible energy-saving features themselves), but with the addition of using battery-power, the savings for the environment are incredible!
There are also small and large versions available from Trime, allowing you to light up large areas, or small construction sites.
At Trime, we strive to create and manufacture lighting towers to help you and the environment. If you are interested in either of these options for your event, construction-site or even car-park, please get in touch with us by calling 01480 220500