A commonly asked question: how easy are these sustainable lighting towers to maintain? Hybrid, battery, electric and solar lighting towers are categorised under 'Sustainable' lighting towers. They are long-lasting, reliable, robust lighting solutions which are suitable for a vast range of applications – however, when and how do you look after them?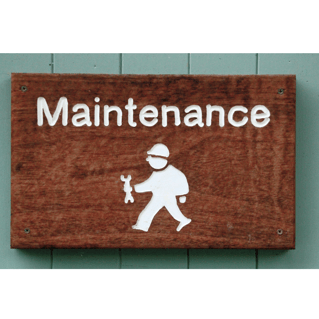 Hybrid, and solar-hybrid, lighting towers are part of the longer-lasting solutions available from Trime. With a run-time of 1000-3000 hours, checking up on them is limited – you can let them get on with their job! This saves you a lot of time and money. However, we do recommend giving them their first service after the first 500 hours of running - this goes for all Trime lighting towers with an engine – as well as before and after any long-term hire use.
For solar units, clean the panels often – this will ensure dust, leaves and debris are not blocking the panel and reducing efficiency. This reduces the risk of the lighting tower not working when you need it to!
The battery range from Trime doesn't last as long as the hybrid lighting towers – but maintenance, similarly, does not need to take place as often. Make sure you recharge the units before and after use! The battery packs require no attention – however, if you do suspect a problem please contact Trime on 01480 220500 and we will advise you on what to do.
Electric lighting towers run from a power source – so again, make sure your power source is reliable and is going to keep you going for the right amount of time! Remember to carry out regular maintenance on your unit, such as checks on the stabilisers and the light heads.
As previously mentioned, for any engine-powered lighting towers (hybrid included), the first service should be after the first 500 hours. This includes an oil and filter change.
At Trime, we can provide you with the best knowledge and advice on lighting towers in the industry. If you have any questions regarding the maintenance, servicing, or any other aspect of caring for your lighting tower, please fill in the form below or give us a bell on 01480 220500.
All genuine spare parts and service kits are available from Trime UK – give Norman and Marcus a call. If you haven't already, download the spares catalogue here.