1 September 2023.
Getting your Lighting Towers winter ready!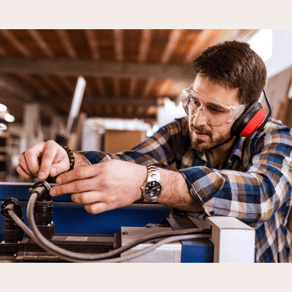 The dark days of winter are nearly upon us once again and as we start to look forward to an empty yard as the lighter evenings of summer fade away, you will probably be finding that your yard is becoming busier with getting equipment & lighting towers out and ready to go to sites to prepare for a very busy winter. Here below are just a few things to look at before your tower goes out.
Take this opportunity to inspect the lighting tower to ensure the unit is safe, efficient and tidy.
Safe
Check chassis, canopy and stabilisers for any damage, for bolts or fixing that might need tightening up

Grease the stabilisers and mast rotation lock, and lubricate stabiliser locking pins;

Check all electrical cables for cracks or damage and electrical connections for tightness;

Operate the mast while observing the ropes and rollers, look for any possible site damage;

Lubricate the mast, ropes, rollers and hydraulic ram shaft with a light lubricating spray (WD-40 or similar);

Check road wheels for correct tyre pressure and wear or damage, torque wheel nuts/bolts;

It's recommended that for Units that work off AGM batteries, the battery cover should be removed and all connections checked for tightness and cleaned. (Once a year)
Efficient
Check and top up any fluids on the unit: service the engine if it is due; We would recommend that the Lighting Tower is set up and operated every 4 to 6 weeks to keep the engine, generator and hydraulic systems in optimum condition.

It's recommended that for Units that work off battery's, the battery should be cycled at least every two months, this helps to prevent losing storage capacity in turn shorting the life on the batteries
Tidy
Give the unit a wash down, removing any corrosives that may have coated the unit during the summer months while in storage.

Re-paint and protect any bare metal work to preventing corrosion
Why do I need to do the above? Doing the checks and Servicing above will help you to keep you lighting tower in a tip top and safe condition ready for next hire and ultimately will also save you money in the long run. This is also a great opportunity to highlight any damage suffered either from last hire or just wear and tear, being able to repair that damage quickly will ensure the next hire the tower goes out on will be a pleasant and safe experience for your customer.
The When for all diesel run units, we would recommend at 50 hours the Oil and Oil filter is changed, then at 500 hours a full service and inspection. This will keep your engine running efficiently and in turn save money on trips to the fuel tank.
For more on the AGM battery maintenance please click Here
Please get in contact with our technical team on 01480 220500, or email sales@trimeuk.com, for any other questions regarding your lighting tower TLC.
At Trime UK, we are pushing for sustainable, innovative lighting solutions.