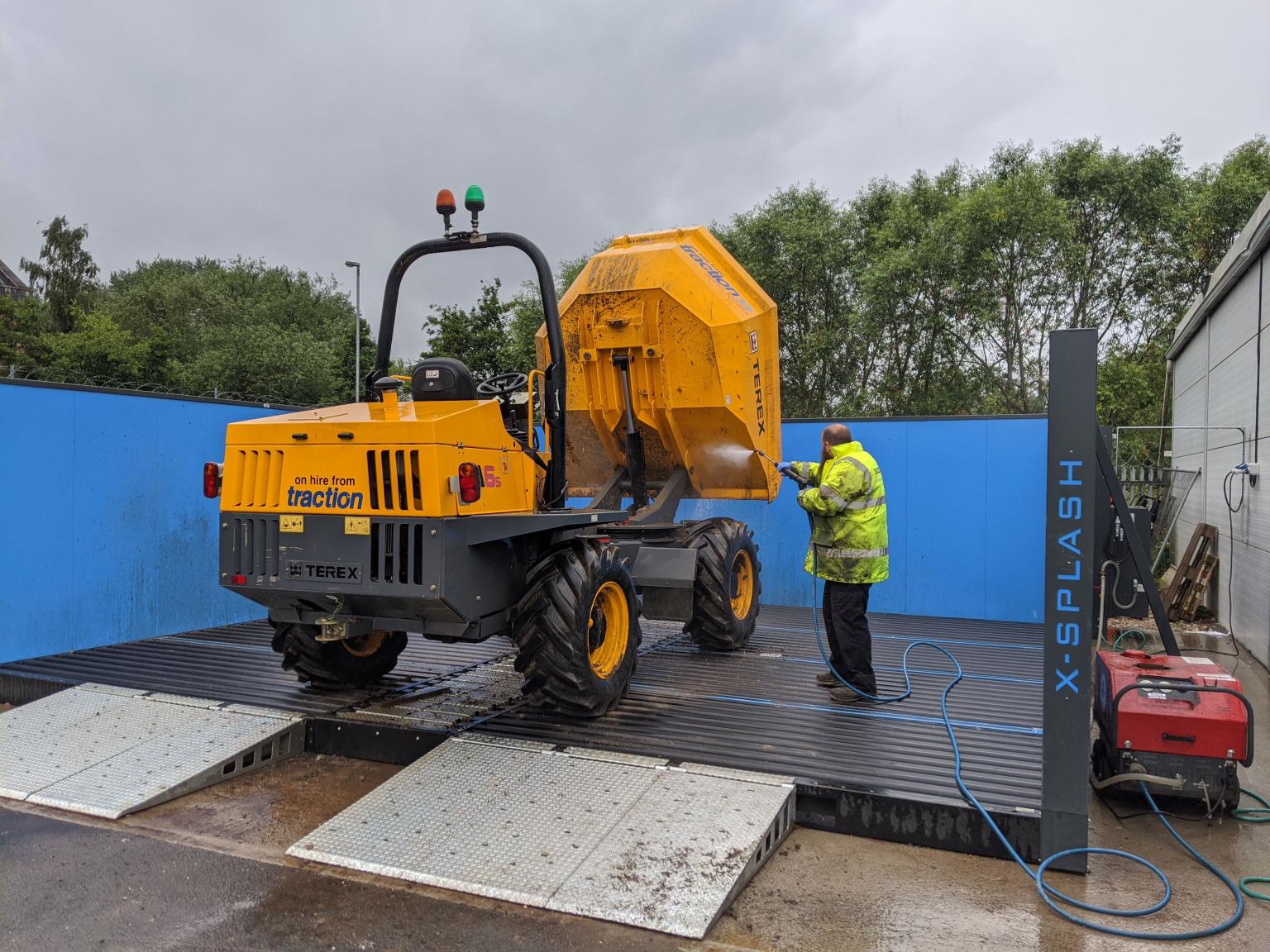 12 August 2022.
Every hire company needs an X-SPLASH Wash Bay
Every hire company needs an X-SPLASH wash bay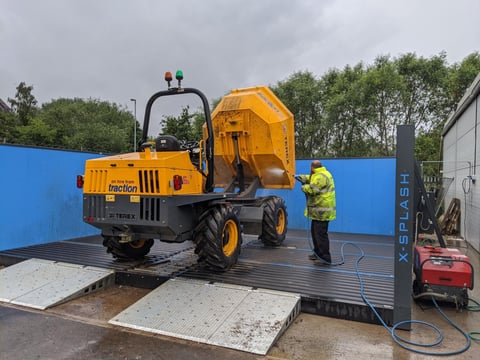 Every hire firm, large or small wants to deliver their equipment thoroughly cleaned and in pristine condition.
However, not every hire outlet has access to washing facilities, and in particular, those firms that operate from an enclosed industrial unit. The lack of outside options available in these types of depots setting up a cleaning area could be a dilemma. Most hire firms are not keen to carry out any excavation work inside the unit to install water tanks or a discharge system.
So, here is a solution.
The X-SPLASH Wash Bay is an ideal solution for small and medium sized hire firms that pride themselves in the detailed pre-hire preparation of all their tools and equipment.
The X-SPLASH is an ecological, flexible cleaning system for small tools, plant and machinery. This well established product helps to prevent soil pollution and contamination of drains from oil, grease and other chemical contaminants commonly associated with the regular cleaning of off-hired equipment.
The X-SPLASH has been developed for the hire markets. The hire industry has to comply with increasing environmental and health and safety legislation, especially related towards the cleaning of equipment. The safe drainage of dirty water is an important consideration. In the past, the only option was to install a permanent tank, which invariably involves some sort of ground excavation. The X-SPLASH range is a more cost-effective and environmentally efficient way to overcome the problems that hire firms face when cleaning equipment.
We expect that the X-SPLASH will be of particular of interest to those members of the Hire Association Europe (HAE) seeking to gain SafeHire accreditation. With its anti-pollution features and recycling capabilities, the use of an X-SPLASH wash bay will demonstrate a hire firm's commitment to eliminating water pollution, which is one of elements needed to achieve HAE SafeHire certification.
There are currently seven sizes of X-SPLASH in the Trime range, from the compact X-1 to the mighty X-8ct. The X-1 can be swiftly installed on site or inside a depot and made ready for use in just a few hours. All X-SPLASH sets have separation tanks which securely isolate diesel, petrol, oils, grease and other chemicals, making these hazardous bi-products ready for proper management. This process helps to secure the safe disposal of all environmentally risky material. The X-SPLASH is installed above ground as a semi-permanent installation and operates from recycled water which alleviates the need to apply for a discharge licence.
Use of an X-SPLASH will also help against prosecution under the UK environmental acts, including; Environmental Protection Act 1990 (section 33), the Environmental Permitting (England and Wales) Regulations 2010 (regulations 12 38 (1), (2) and 3) and the Water Industry Act 1991.
The X-SPLASH features a modular section drainage base with a micro-switch in the rear solids collection tank set to activate the drainage pump when the water reaches a pre-set level. The surrounding area is kept safe from over spray via its large side panels and the anti-slip diamond tread ramp ensures operator safety when loading plant on and off the X-SPLASH work area.
The cleaning area is connected to the rear solids collection tank section, which recycles the water through a system of filters, which means that all heavy solids are safely contained and easily removed. From here the dirty water is pumped into the filtration tank where a series of filters removes smaller solid particulates, hydrocarbons and oils. Easy access to both the solids collection tank and filtration tank ensures all contaminates are disposed of properly.
Our knowledgeable personnel will be able to advise a hire firm which will be the most suitable X-SPLASH for their requirements. A full installation service with thorough training is available to all users of a Trime X-SPLASH unit.