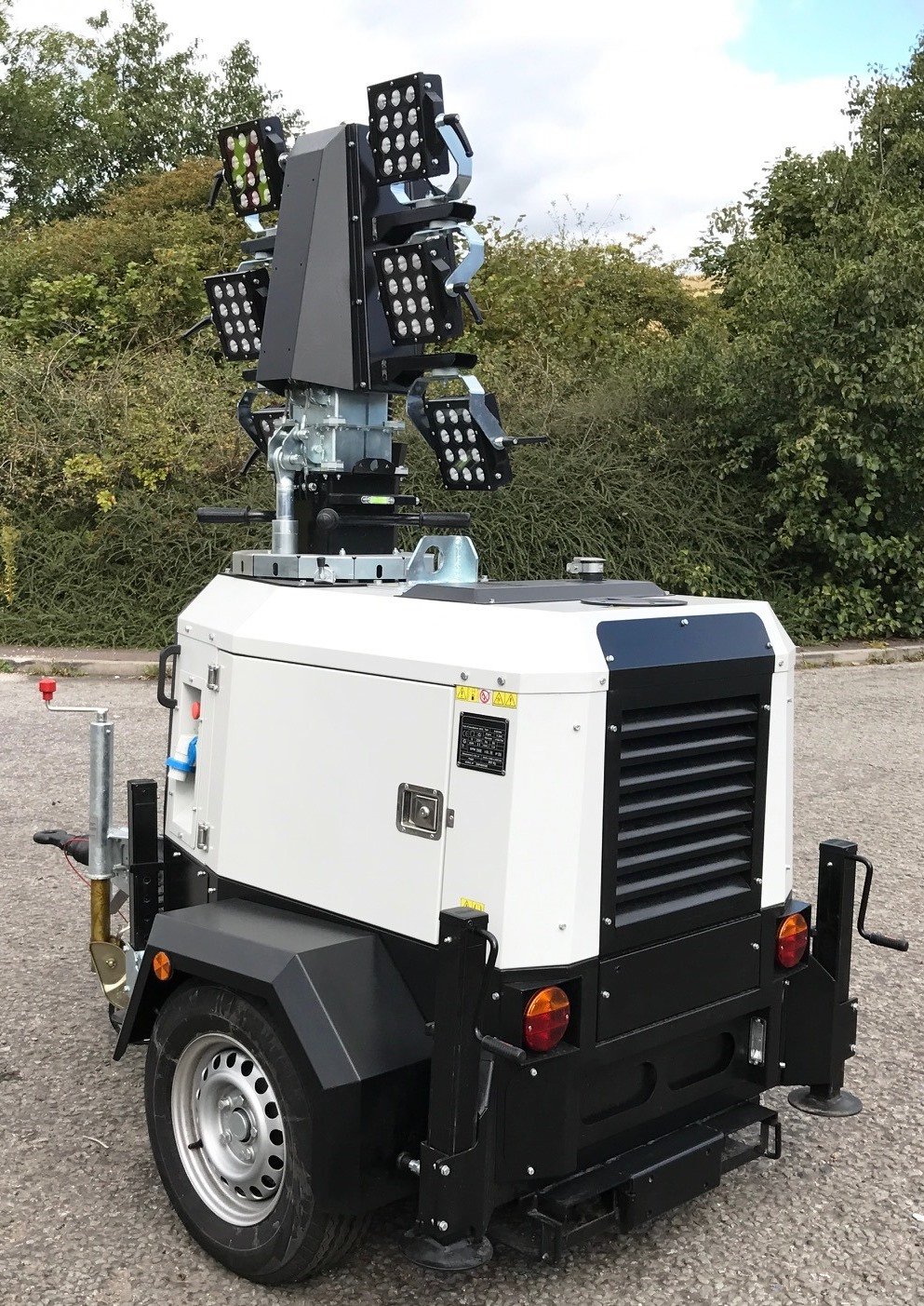 21 January 2021.
X Rated! Specialist Rental Firm, Christian Faversham Group goes for X-ECO Lighting Towers
Specialist rental company, Christian Faversham Group have expanded their fleet of site lighting towers with the purchase of a group of X-ECO LED sets.
The company first saw the X-ECO LED units at the Showman's Show in Newbury and subsequently followed up their interest at hire trade exhibition, the Executive Hire Show. Our sales manager, Mark Taylor completed the deal with Christian Faversham's Peter Stuart at the Christian Faversham Group headquarters on the outskirts of the M25.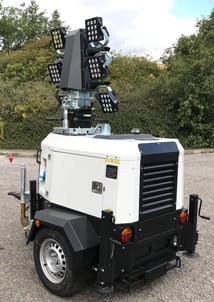 Commenting on this order, Peter Stuart said, "We did look at a couple of other lighting tower models before we decided to invest in the Trime sets, however the X-ECO LED sets have many advanced features that impressed us and will definitely appeal to our clients."
"I must also mention the attentive service from Mark Taylor. He communicates clearly and he answered all our technical questions competently," added Peter.
Peter referred to the X-ECO's reliable engine, its proven track record and modern design. He also mentioned the X-ECO's warranty on its mast, and with the energy saving LED lamps, which can operate for thousands of hours with replacement. These benefits made the X-ECO a welcome addition, bolstering the Christian Faversham Group hire fleet.
The X-ECO's will be immediately put to use on outside TV and film locations. They will also be deployed to light up supermarket car parks, temporary lorry parks and, when permitted, festivals and shows.
The Christian Faversham Group is a family run organisation providing a comprehensive range of event and catering services to companies and individuals throughout the South of England and beyond. They also rent a complete line of catering equipment, and their specialist equipment hire division includes event power generators, fridge and freezer trailers, and marquee heating equipment.