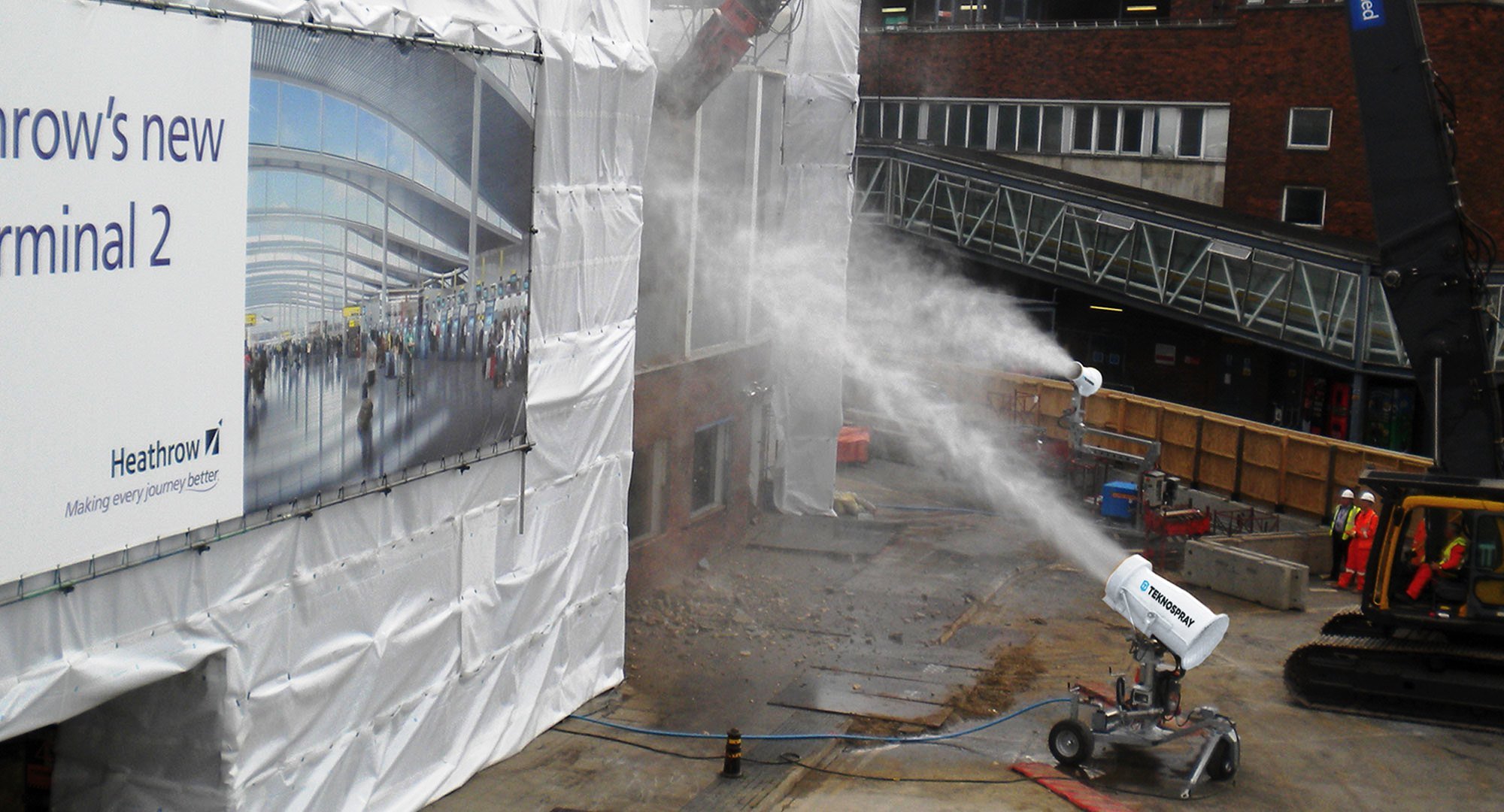 3 March 2021.
We're ready to launch our new TEKNO-SPRAY dust suppression range of machinery
Uncontrolled dust on site is dangerous to the health of site workers and the wider environment. Health problems associated with dust exposure include; silicosis, asthma, emphysema, mesothelioma, cancer, allergies, skin and eye damage, blood disorders and nervous system damage.
To help to combat this threat we are set to unveil our brand-new range of dust suppression machines.
"This is a new product range from us, but not a new product range for us," says Simon Dalu, the Trime Group's Export Manager. Simon explains, "We have over a decade of experience in manufacturing and marketing a complete range of dust suppression machinery. We are now ready to launch this advanced line of equipment under the TEKNO-SPRAY brand."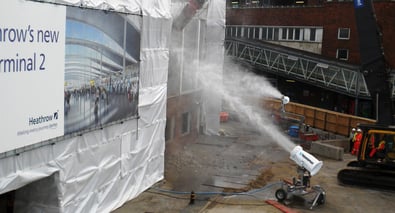 Our engineers have built a series of dust suppression units that incorporate, as standard, a complete range of innovative features and benefits.
Simon says, "The overall appearance of the TEKNO-SPRAY sets are not too dissimilar to those that are already on the market, but uniquely it's these added-value items that we have integrated into the TEKNO-SPRAY units that make them stand out from other dust suppression products."
All TEKNO-SPRAY machines have the Trime, 'ROT All Inclusive System'. This special package, exclusive to us, allows a user of a TEKNO-SPRAY dust suppression unit to have finger-tip remote control (R) of oscillation (O) and titling (T), enabling the operator to accurately direct the water-spray for close-control dust suppression.
We believe that remote control operation is the safest option, allowing a user to remain at a safe distance, whilst still having full governance over the machines performance.
"We are aware of some instances of other dust suppression machines overturning due to the rotating water cannon colliding with a fixed object," said Simon. "So we have fitted our TEKNO-SPRAY sets with a safety automatic clutch that stops the cannon's rotation, should it detect even the very slightest touch. This will help to ensure that that our sets stay upright and stable at all times."
The correct and safe handling and positioning of a dust suppression unit on site is very important. We have equipped their TEKNO-SPRAY units with a finely balanced central lifting hook and a foldable tow bar. This alleviates the need to use risky lifting chains, hooks and slings.
We are content that they have furnished their TEKNO-SPRAY sets with all the features and benefits that an operator or rental company needs for effective, safe working.