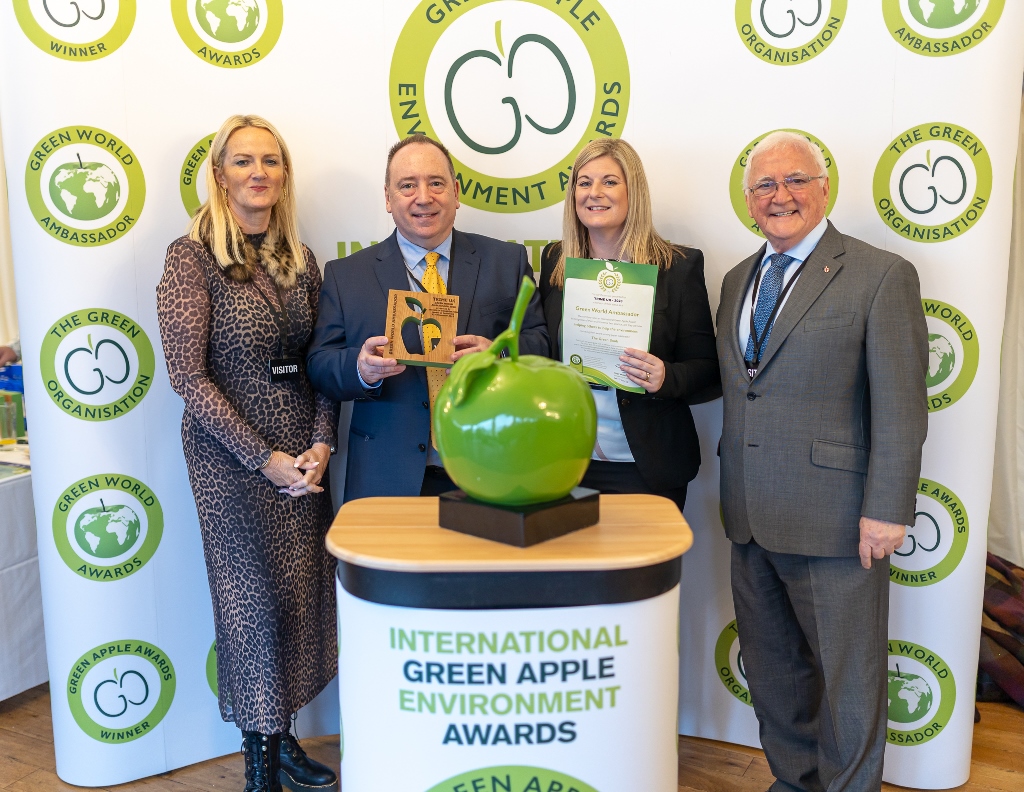 24 November 2022.
We score a Green Apple hat trick
We are celebrating not one nor two but three accolades bestowed upon us by the Green Organisation.
In November, we were invited to a formal ceremony held at the historic Houses of Parliament to accept our trophies.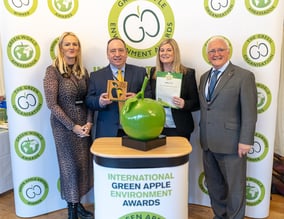 The first award was a Green World Ambassador Award conferred for our ground breaking X-SOLAR HYBRID lighting tower. The judges recognised our use of new energy-saving and carbon-reducing systems that are incorporated into our X-SOLAR HYBRID lighting tower. The X- SOLAR HYBRID is a LED lighting tower that is powered by a combination of solar energy, and battery power, backed up by a fuel-efficient engine-driven battery charging system to ensure continual illumination.
This was swiftly followed by a Green World Award SILVER for our energy-saving X-ECO Lithium Hybrid site lighting towers in the Energy Management category.
Finally, the judges handed us a Green Apple Environment Award BRONZE honour once more for our X-ECO HYBRID LITHIUM low-emission tower light, this time in the Fuel Efficiency class. The X-ECO HYBRID LITHIUM is a LED lighting tower that is powered by a combination of a lithium battery and a small fuel-efficient HVO (hydrotreated vegetable oil) compatible engine. X-ECO HYBRID LITHIUM can be fully recharged in less than two hours. This means that for 80% of the operation, the X- ECO HYBRID LITHIUM is powered exclusively by its batteries and therefore emits zero noise and zero carbon emissions.
The International Green Apple Environment Awards were established in 1994 and have become one of the world's most prestigious recognition campaigns. THE GREEN WORLD AWARDS recognise and reward the endeavours of Commerce, Industry, Governments, Ministries, Departments, Agencies, Authorities, and Individuals who have a beneficial impact on the environment. Every carbon footprint caused by winners and their guests is offset by the planting of trees in cooperation with Green Earth Appeal and the United Nations.