14 December 2022.
We promote Emma Cohen as our new marketing manager
We are pleased to announce the promotion of Emma Cohen to the position of marketing manager. In this newly created position, Emma will spearhead a UK-wide marketing effort to deliver our goal of promoting low and zero-emission lighting towers to construction, rental, event, rail, and similar industries.
Commenting on her promotion, Emma said, "I am delighted to be given the opportunity to take on this role, and I am looking forward to expanding and enhancing our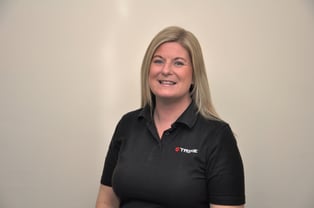 range of eco-centred products. I am also looking forward to building upon our strong market position by further connecting our unique portfolio of products to all our existing and future clients."
"We are very pleased to confirm Emma's appointment to this important, new role," said Paul Hay. "Emma joined the team just over two years ago as our marketing administrator. During this period Emma has proven to be a great asset to our sales and marketing team, and a key member of our expansion plans."
"Emma will be involved in our branding, social media messaging, and supporting our sales force alongside leading our trade show participation," added Paul.
Emma began her sales and marketing career over twenty years ago. She has held a number of senior positions in several leading sporting and leisure equipment suppliers. Emma has successfully completed several Chartered Institute of Marketing courses in email marketing and B2B social selling.