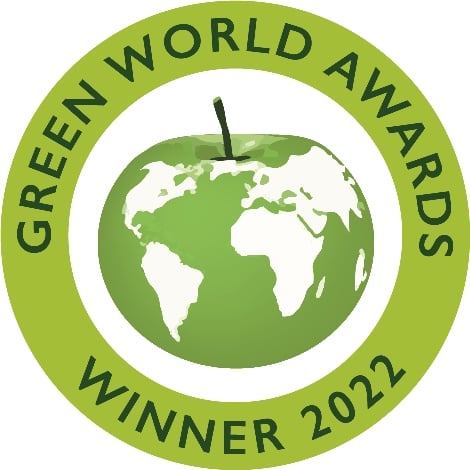 18 March 2022.
We on top of the (Green) World

The year 2022 will be heralded as a significant milestone in the evolution of our company.
We have been bestowed with a prestigious silver award in this year's Green World Awards.
The presentation ceremony was hosted by The Higher Colleges of Technology, Abu Dhabi on Tuesday, 15th March 2022.
The Green World Awards are the top tier of the Green Apple Awards – enabling companies and organisations to win environmental recognition not only for themselves but also for their countries.
Commenting after receiving the award for Energy Management in the Engineering and Manufacturing sector, Paul Hay said, "I am so proud of what we have won. The whole of the Trime team in the UK and in Italy have worked very hard to achieve this award. I pay tribute to my colleagues who have worked with us on this project."
"Although we will take time to celebrate this honour we are aware that we still have so much more to achieve. We are redoubling our efforts to develop our T-ZERO range of equipment, with the aim to only offer emission-free machinery by 2025," added Paul.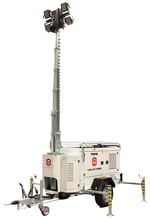 The judges recognised our use of new energy-saving and carbon-reducing systems that are incorporated into our X-SOLAR HYBRID lighting tower. The X- SOLAR HYBRID is a LED lighting tower that is powered by a combination of solar energy, battery power, backed up by a fuel-efficient engine driven battery charging system to ensure continual illumination
The International Green Apple Environment Awards were established in 1994 and have become one of the world's most prestigious recognition campaigns. THE GREEN WORLD AWARDS recognise and reward the endeavours of Commerce, Industry, Governments, Ministries, Departments, Agencies, Authorities, and Individuals who have a beneficial impact on the environment.
Countries as far apart as Portugal, China, UAE, India, New Zealand, and many others were also included in the list of winners. We were amongst other British winners; Galliford Try, Accord Healthcare, Tui, Ellendale Environmental, and the construction giant, Balfour Beatty.