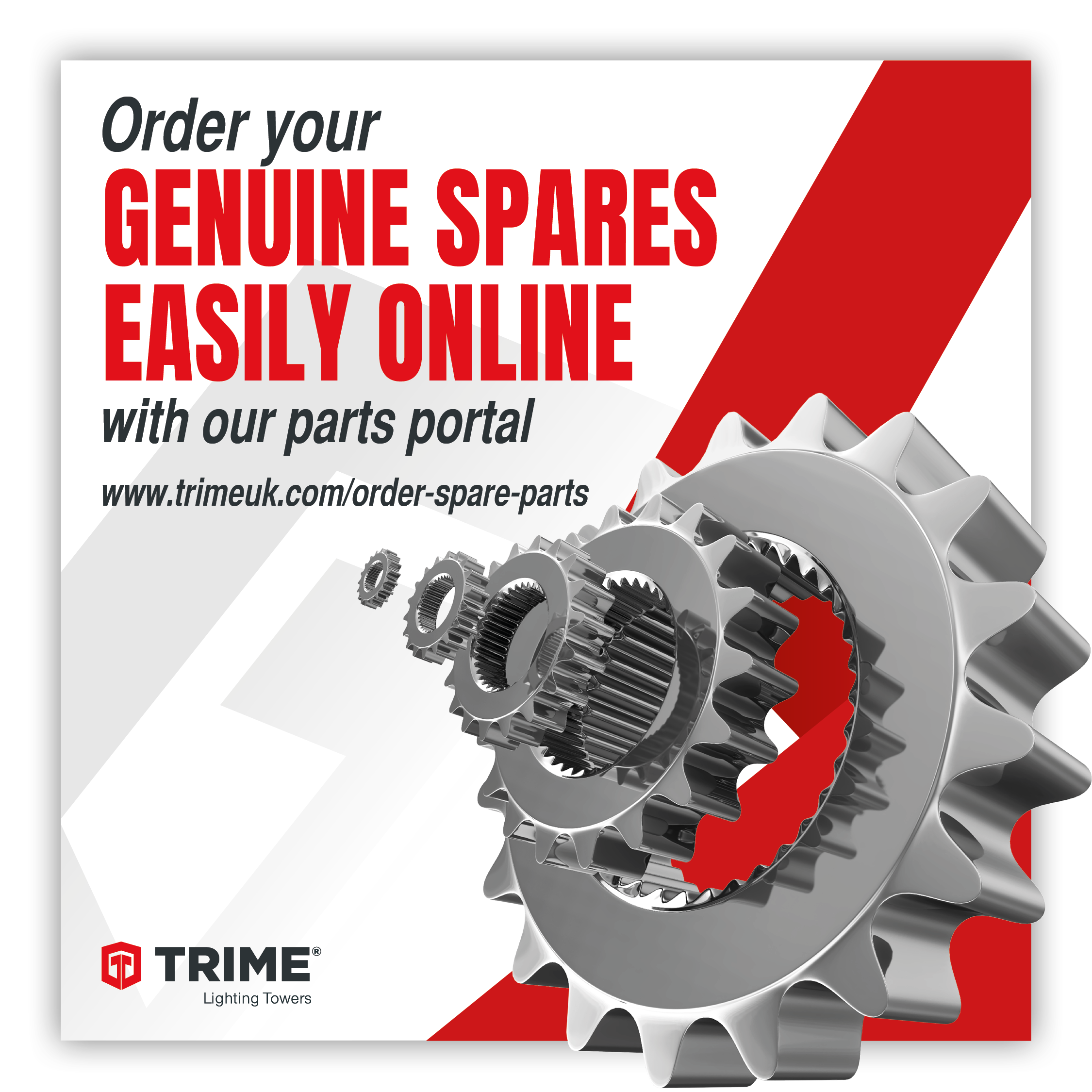 15 August 2023.
We launch our new online spare parts ordering system
We have launched our brand new state-of-the-art online spare parts ordering system for all owners of our lighting towers.
A customer simply needs to locate the machine's unique serial number, which is located at the bottom of the data plate, and enter it into the spare parts portal. Once the serial number has been entered it will publish the manual for the relevant lighting tower or wash bay and all the parts unique to that model, along with real-life images. The menu will contain live pricing, stock levels, and a quick ordering button.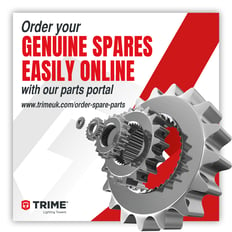 The system allows the user to save regularly used parts, enabling them to easily make repeat orders. Naturally, we only supply genuine OEM spare parts.
At the beginning of the year, we trailed this system with our popular X-ECO LED lighting tower. It proved to be such a success that we rolled out the system for the complete range of our lighting equipment.
Commenting on this new system, Paul Hay, managing director Trime UK said, "We are well aware that in a fast-moving environment such as the hire markets, having the quick availability of spare parts is paramount. Therefore we worked with our IT partners to develop this system to enable all our clients to have quick and easy access to source spare parts and keep their equipment running and in good order."
Our spare parts facility is available by registration to all owners, users, and any engineers working on Trime lighting towers or wash bays. Registering is simple and easy just click on https://spares.trimeuk.com/traderegistration. If a client places an online order before 2.00pm the parts will be despatched the same day.