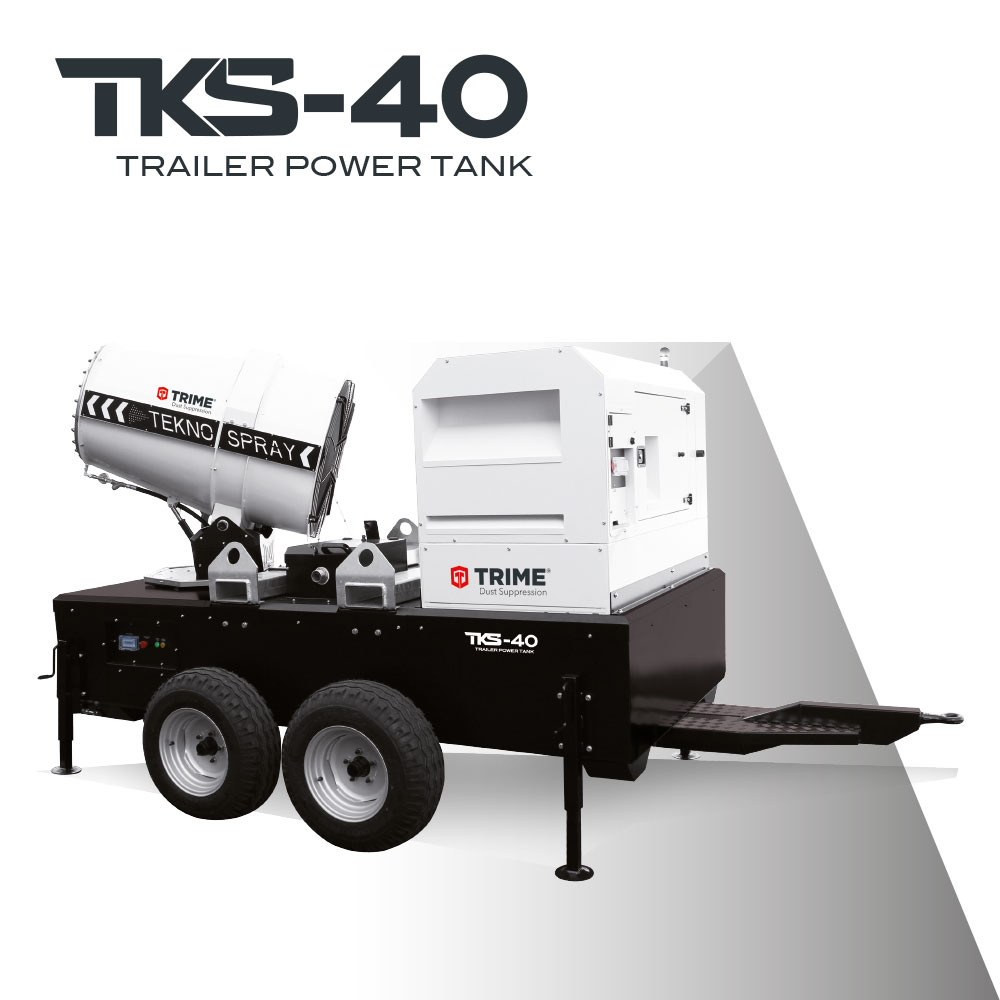 30 May 2023.
We expand our range of dust suppression units
Dust pollution on demolition projects, construction sites, and summer music festivals has long been a perennial problem.
Controlling air quality for the safety of site workers, festival attendees, and the wider environment is a priority, particularly during the dry summer months.
To meet increasing demand, we are expanding our range of dust suppression equipment and currently, we have fourteen individual products covering a wide
range of applications.
From the diminutive TKS-NEBU with its handy 7-metre wide coverage, right up to the mighty TKS-160 with its massive 150 -160 metre spray, we can provide effective dust-suppression equipment for both indoor and outside uses.
Both skid-mounted and trailer-mounted sets are available, alongside its TKS-40 hydraulic driven units, which are fitted with an integral hydraulic generator, and designed to be easily connected to a telehandler.
The TKS-15 Mini Blower is similar in size to a mini cement mixer and operates from ordinary mains power or a 6.0kVA generator. The TKS-15 delivers a maximum coverage of up to 14-metres through six fan blades fitted to an aluminium hub, connected to twelve stainless steel water nozzles. The complete unit has handles and wheels for easy manoeuvrability.
Where electricity and a water source are limited, we have developed a machine that is fitted with an inbuilt 2000-litre water tank and a 20.0kVA generator. Titled the TKS-40 Trailer Power Tank, this advanced dust suppression unit is ideally suited for construction and demolition projects in inaccessible areas. The unit is fitted with a useful remote-control system that will allow an operator to control the TKS-40 from up to 50-metres distance.
Commenting on these new developments, Paul Hay, Trime UK's managing director said, "It is apparent that dust control is an important health and safety factor, hence our decision to expand of range of dust suppression products. We are experiencing demand from the construction and event rental markets."