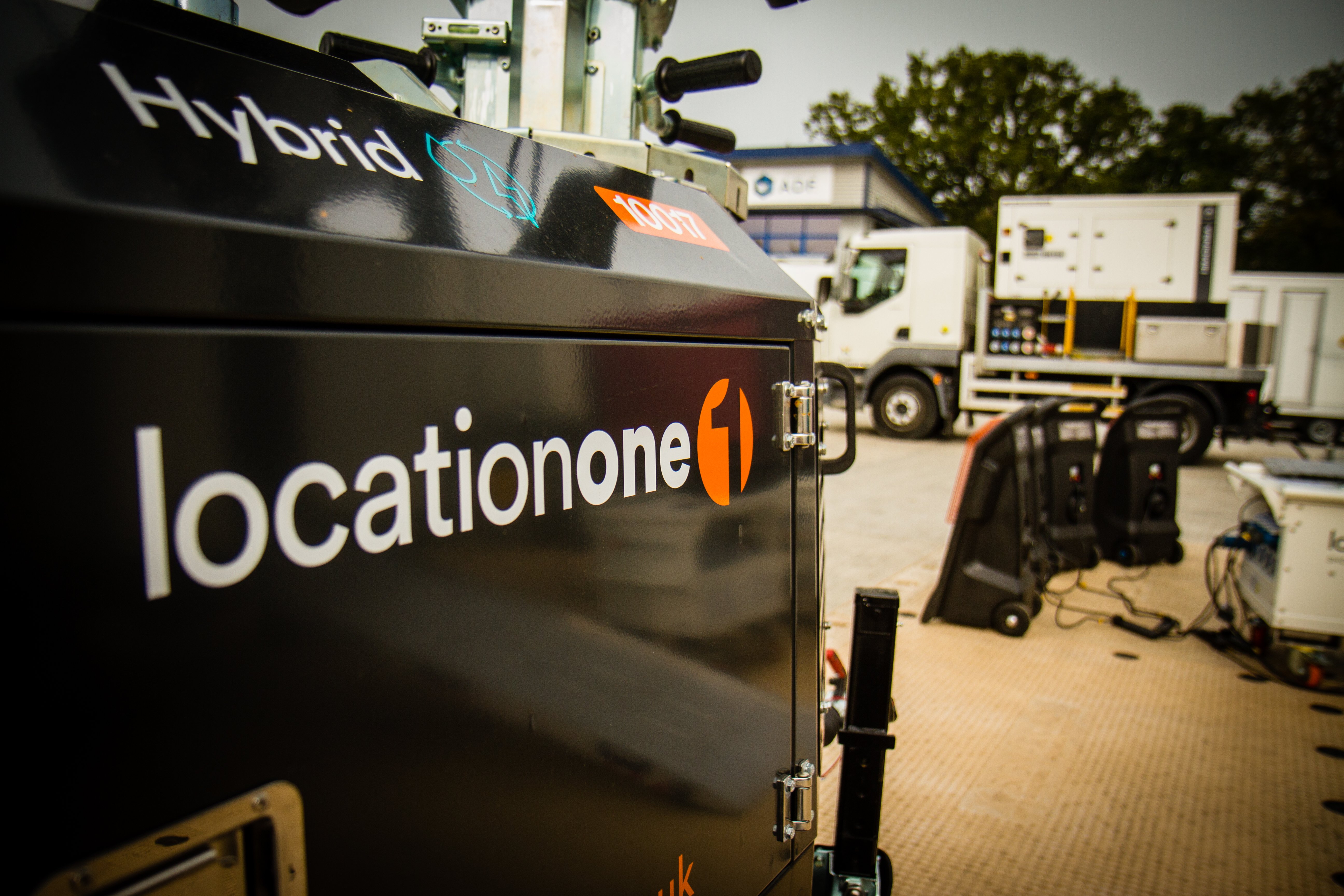 8 November 2023.
TV and Film specialists, Location One light up with our lighting towers
According to the British Film Institute (BFI), the UK is the second-biggest global market for film and high-end prestige TV productions, with 86% of the £6.27bn spent on productions last year coming from mostly Hollywood studios and streamers.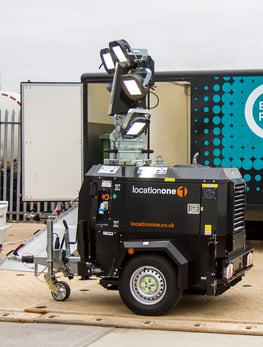 Shoot hire specialists, Location One, is one of the leading suppliers to the TV and Film markets, supplying a wide range of sustainable equipment to sets throughout the UK.
With safety and sustainability at the centre of its operations, Location One has recently invested in a fleet of our X-BATTERY emission-free battery-powered lighting towers, and our low-emission X-HYBRID LITHIUM units. Location One now has seventy-seven of our lighting towers in their hire fleet.
Although sustainability is at the forefront of all Location One services and product offerings, it remains a constant balancing act between what's best for the planet and what works in practical terms for their clients. Client feedback is telling Location One managers that at present, our hybrid sets are hitting that balance just right. The 455-hour running time of our X-HYBRID LITHIUM before the need to re-fuel, is a massive factor for their clients. Film and TV sets are often hectic places, so long running time prior to re-fuelling, means that's one less thing to worry about. The 70% reduction in fuel emissions means it's not only better for the environment in terms of carbon reduction, but also saves on fuel costs.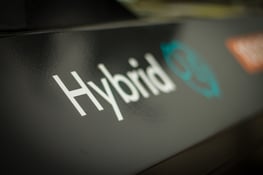 Our X-HYBRID LITHIUM delivers safe, bright lighting via its six energy-saving, long-lasting LED lamps, which provide an illuminated area of over 3000 square metres. In a ten-hour cycle, for 80% of the operation, the X- ECO HYBRID LITHIUM is powered exclusively by its batteries.
Our X-ECO BATTERY is also popular with Location One clients, and in particular, with those who are preparing a short-term shoot or those with access to mains power for recharging. The X-ECO BATTERY operates entirely emission-free and completely silently. Power to the four energy-saving LED lamps is via a bank of eight industrial AGM (absorbent glass mat) batteries.
Our lighting towers have been used on many prime productions, including The Crown, Slow Horses, House of the Dragon, Gangs of London, Sex Education, and both the Film & TV versions of Boiling Point.
Commenting on the use of our lighting sets, Location One's National Account Manager, Niki Born said, "We've found the Trime lighting sets to be really bright and reliable whilst also being a sustainable choice. The reliability factor has been great in terms of fewer call-outs for our mechanic team and obviously, this provides much better customer service. It's also important to us that Trime offers battery repair and recycling services i.e., that they are applying a circular economy approach to their products".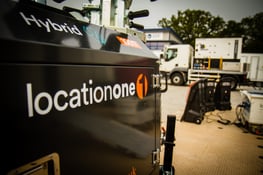 In addition, Location One's Lead Electrical Engineer Jamie Whyatt added, "Trime has a very good service offering, namely a website that allows you to seamlessly order parts and a service manager who is very responsive to our needs."
Location One was formed by Crispin Hardy in 2008. Over time the company has grown into the leader in its field with over 80 members of staff and 7 branches across the UK. As an early advocate for sustainable practices, Carly Hardy joined the company to champion its products and services with green power and lighting projects. Location One is currently developing their 'Eco Base' initiative which brings together their products and services in a sustainable manner. In November 2022, Location One Ltd became part of the ADF Group. The Location One name and team remain unaltered; Crispin, Carly, and James Read still lead the business.