13 May 2020.

We have relocated our Dutch Trime North subsidiary to an increased facility located in Ridderkerk, central Netherlands.

Commenting on the move, Matteo Tagliani, Trime's sales director said, "Due an increase in demand in Holland, Belgium, Luxembourg and Germany for both our lighting towers and our generator range, we took the early decision to move Trime North to larger premises."

"The value of having more space," continued Matteo, "Will enable us to raise our stock levels of both finished machinery and spare parts. This will reduce delivery times and overall improve our services to existing and prospective clients throughout the region."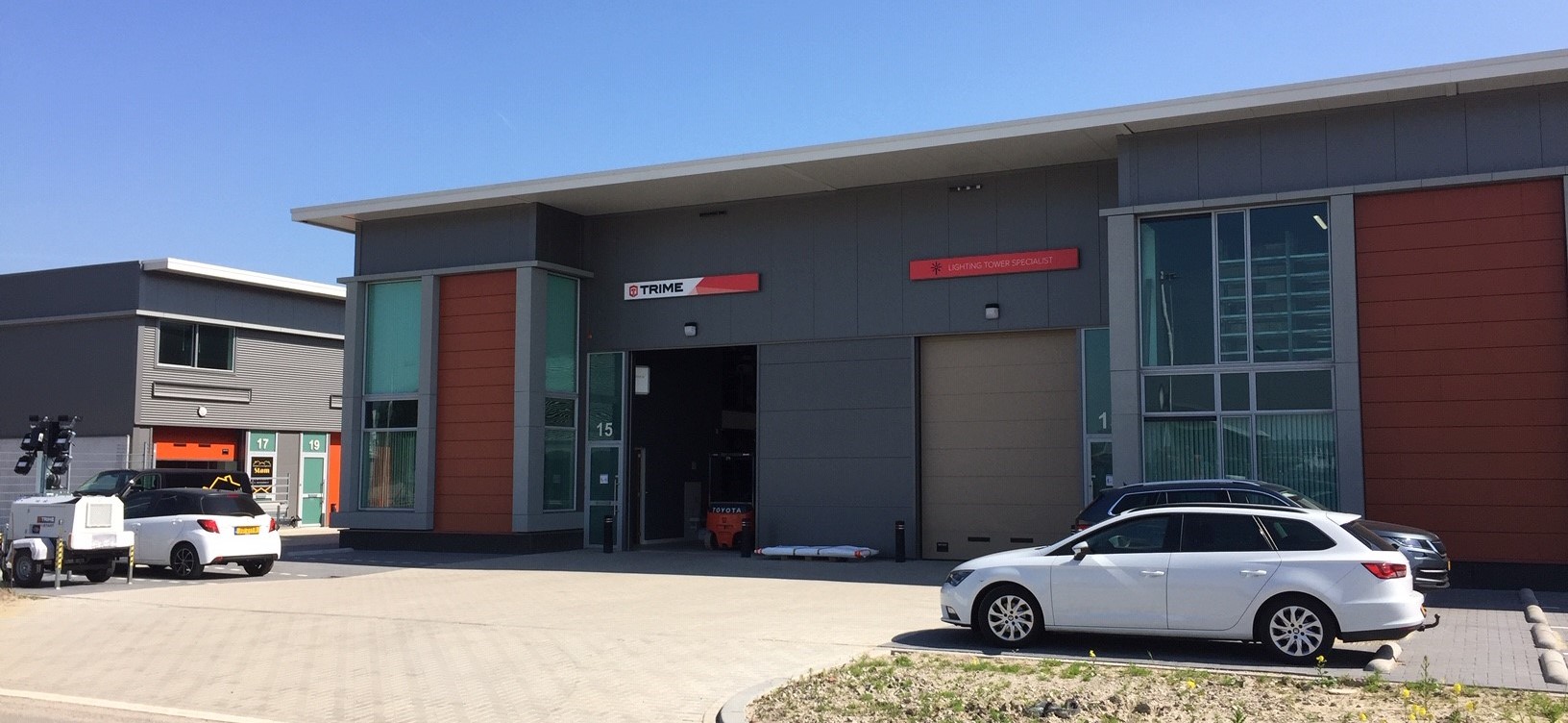 The new Trime North site will also house enhanced service and repair workshops, together with a state of the art customer training centre.
Trime North was established in 2017 and mirrored the highly successful sales and marketing campaigns of us, their sister company, Trime UK Limited. The company drew upon the experience and knowledge of the UK operation, which was invaluable in underpinning the rapid growth of Trime North.
Trime North supplies the complete range of environmentally focussed Trime lighting towers and Tekno Proget generators throughout the Netherlands, Belgium, Luxembourg and Germany. The lighting tower range includes LED illuminated battery, solar and hybrid powered units, alongside a range of diesel fuelled units.
Their Tekno Proget generator range encompasses a power band from 1kVA to 700kVA, which also includes sustainable hybrid and hybrid/solar units, together with a complete line of standard diesel and petrol sets built for industrial use.
Regular clients of Trime North include; rental, rail, construction, mining, events and military organisations.
Kees Braal Managing Director
TRIME NORTH BV
Touwslagerstraat 15
2984 AW Ridderkerk
The Netherlands
Tel. +31 (0) 85 021 82 55
E-mail: info@trime-north.com
Web: www.trime-north.com