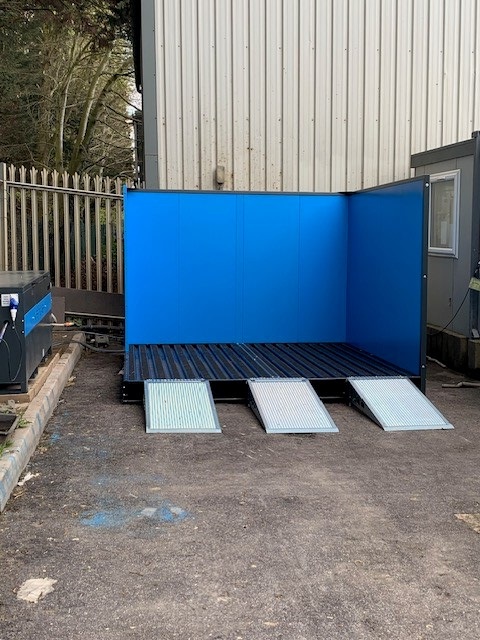 20 June 2023.
Sydenhams Hire clean up with our X-WASH wash bay
Supplying customers with clean and properly serviced equipment must be a top priority for any hire firm, and Sydenhams Hire is no exception.
When the company decided to relocate one of its branches into a new building, rather than incur the expense and inconvenience of digging out an interceptor, they sort out an alternative route.
As an avid reader of the leading hire industry publication, Executive Hire News, Richard​ Chalmers, Sydenhams Technical, Health and Safety Director, spotted an advertisement for our X-WASH wash bay and immediately saw that this could be an ideal product for their new branch. To be absolutely certain that this was the best path Richard visited a company already using one of our X-WASH systems and he quickly determined that this was the right solution.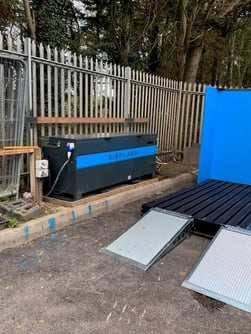 Richard​ explained, "The branch where we first installed an X-WASH, love it, and they have saved time by not having to wash down the yard every day. We have since put one into another branch as they could see that it was a very good set up and solves the problem of containing the soil when cleaning machines."
"The fact that it reuses the water is a huge benefit, not only to our bills but also to the environment. It is so simple to clean out the soil when it needs to be done. The service which we have had from Trime has been very good, they have listened to our needs and guided us to buy the correct bay to suit us," added Richard.
Sydenhams Hire employs over forty staff across eight hire centre locations. They can supply everything from the smallest power tool, carpet cleaner, or floor sander, right the way up to a 3-ton excavator or dumper. Each branch stocks a full range of sales items including power tools, accessories, consumables, and spares from many leading brands. Some of their hire centres are located close to Sydenham's timber and builders merchant branches. They have branches in the South West and in the South of England.