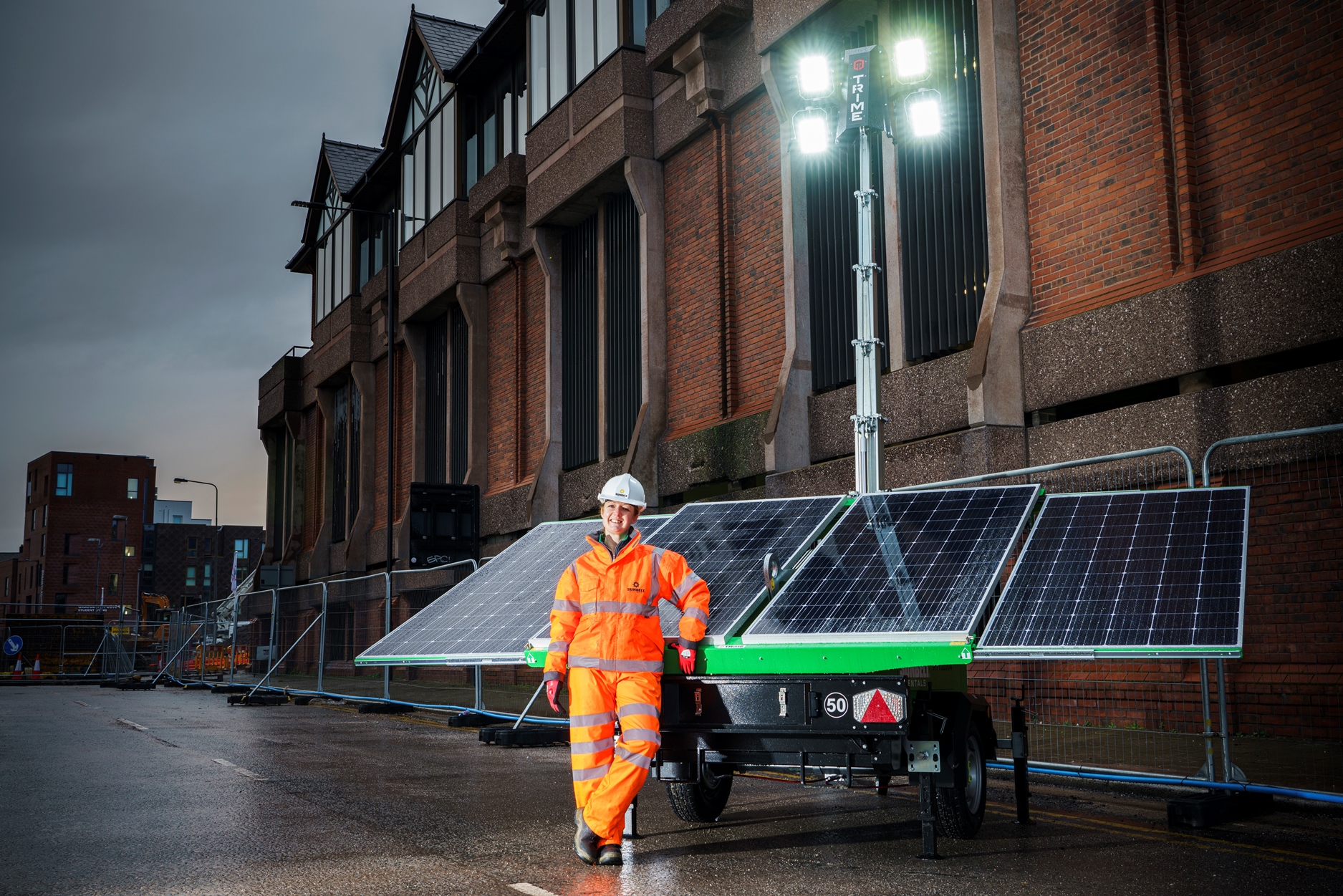 15 February 2023.
Sunbelt Rentals invest in our solar-powered lighting towers.
Sunbelt Rentals, the UK's largest rental equipment provider, has invested in three hundred solar-powered lighting towers.
The company has chosen to invest in our X-Solar lighting towers to meet the growing demand from their customers for emission-free equipment. The investment supports Sunbelt Rentals' commitment to their action plan 'Our Planet' as the X-Solar sets provide a more environmentally focussed solution with zero emissions and zero fuel usage.
The main attribute which attracted Sunbelt Rentals to our X-Solar Lights is their reliability. This ensures that all users will receive emission-free lighting 365 days a year in all conditions. In addition, Sunbelt Rentals' clients have commented on the ease of operation and low maintenance requirements that the X-Solar lights provide.
As of January 2023, Sunbelt Rentals UK and Ireland have over 2000 of our lighting towers in their lighting fleet. This fleet consists of various other of our models including X-Chain, X-Hybrid Solar, X-Hybrid, and X-Eco.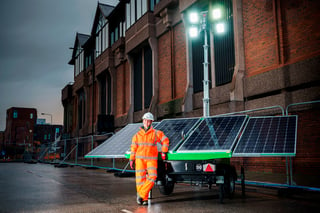 The X-Solar lights will be deployed on construction sites and outside events throughout the UK and Ireland. These include extremely remote sites such as the Highlands of Scotland.
The X-Solar is fitted with four 60-watt energy-saving LED lamps fitted to a fully galvanised 8.5-metre mast. The X-Solar delivers a light coverage of 2000 square metres and the compact dimensions of the X-Solar mean that four units can be loaded onto one single truck. This helps to reduce the amount of traffic arriving at a site. The build of the X-Solar is robust, with galvanized metal works, and an 80 µm powder coating finish, making it ideally suited for a wide range of markets. For safe handling and efficient manoeuvrability, the frame of the X-Solar is fitted with forklift pockets and a central lifting eye. Safety is also heightened by the AMOSS security system, which automatically lowers the mast if the lighting set is moved whilst the mast is still erected. Unlike many lighting towers on the market, this device is included as standard on the X-Solar machine.
Commenting on this new investment, Dave Harris, Sunbelt Rentals Sales, and Marketing Director said "We believe that the Trime Lighting products are the best in the market. This investment highlights the commitment that Sunbelt Rentals is making to provide our customers with equipment that is not only built for purpose but also helping reduce emission outputs and impact on Our Planet."
Sunbelt Rentals has made a short video on the use and setup of the Trime X-SOLAR; this video can be viewed here - https://youtu.be/OOc9e4f2wZg