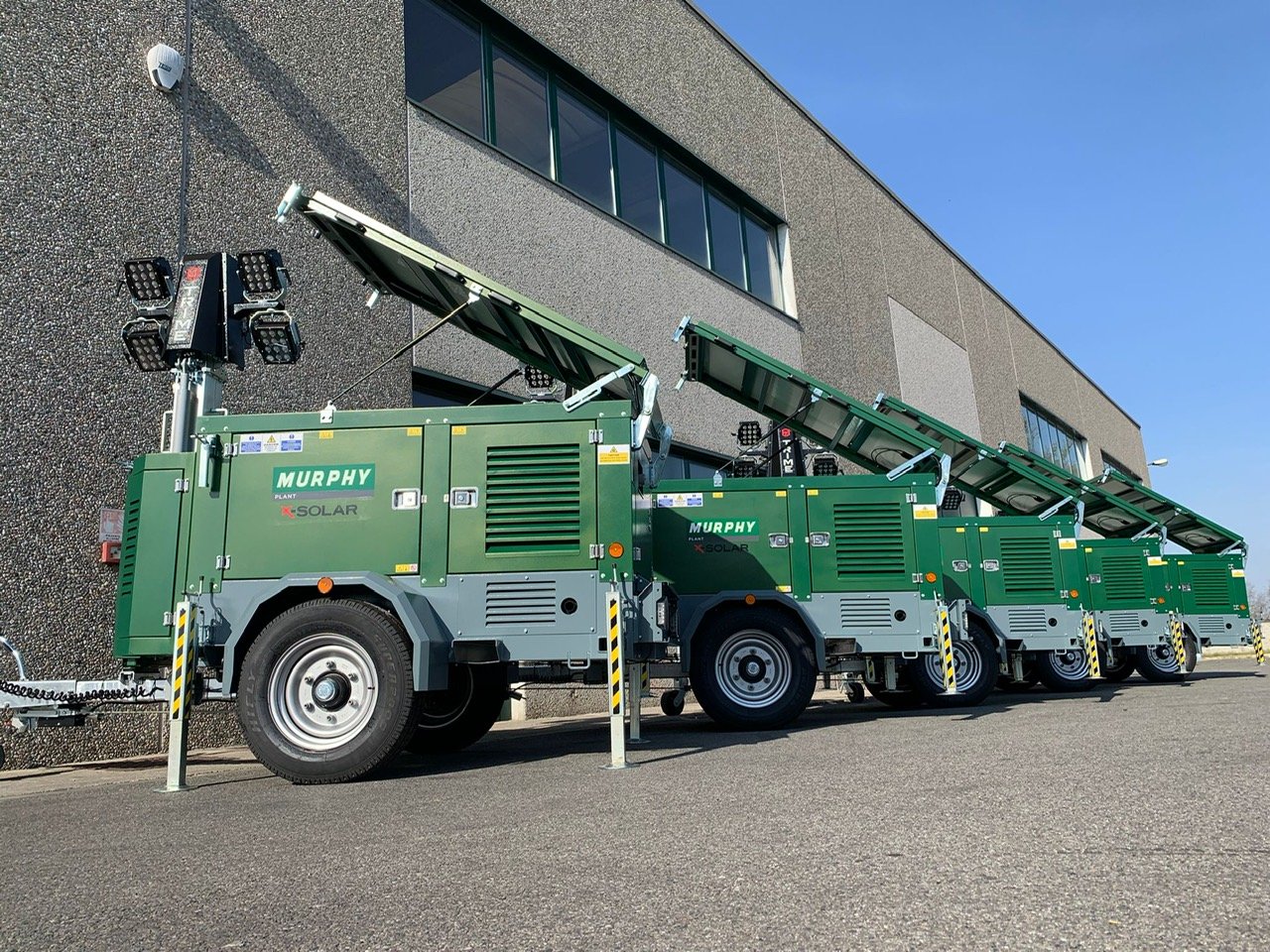 2 June 2021.
Murphy Plant adds more lighting towers
Murphy Plant, part of the infrastructure company J. Murphy & Sons Limited, is continuing to make further major investments in our sustainable lighting towers.
This latest order is for thirty X-ECO LED and five X-SOLAR lighting sets. Murphy Plant now has a fleet of almost one hundred and fifty of our lighting towers, including twenty-six solar-powered units.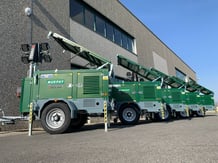 The X-SOLAR lights are powered by series of advanced solar panels that render them entirely emission and noise-free. The X-ECO LED has a number of environmental qualities and safety aspects. The set is fitted with the AMOSS safety system, which automatically lowers the mast if the lighting set is moved whilst the mast is still erected, and the energy-saving LED lamps will work for up to 50000 hours without replacement.
Commenting on this latest fleet investment Mike Carpenter, Managing Director, Murphy Plant said, "Working in close liaison with Trime, we are continuing to develop and broaden our tower light fleet. This is based upon the overall quality of the Trime products and the wide range of lighting solutions that suit our various applications right across our project requirements. We find that the lighting performance and durability of the Trime products are unmatched in the market, and we continue to be well supported from an after-sales perspective by Paul and his UK team".
"Our relationship with Trime has introduced us to other Trime products. Recently they've installed two, water-saving, X-SPLASH wash bay systems, at our Cannock depot, and our new Plant Hub based in Hemel Hempstead", added Mike.