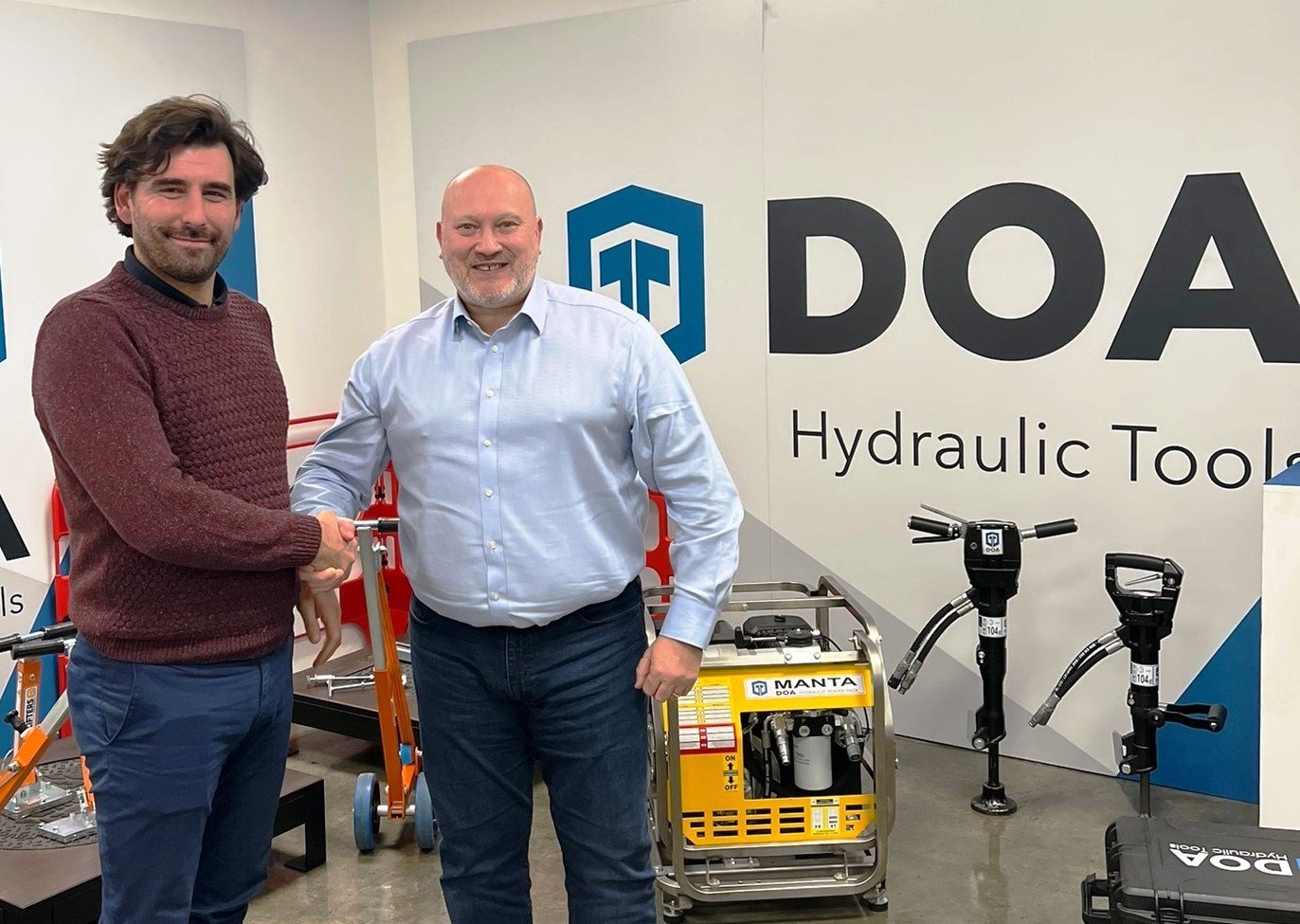 16 January 2023.

We have added the experienced sales manager, Jim Weaver to our sales force. Jim takes up the role of European Sales Manager and will cover the whole of the UK, Europe, and in the Middle East.

Jim joins us with the brief to enhance and expand our range of hydraulic tools marketed under our DOA brand. The DOA product portfolio includes power packs, pumps, generators, and a complete range of hydraulic tools.

Jim has a wealth of experience in the promotion of hydraulic equipment, having held senior sales positions with a variety of manufacturers of construction equipment. He has also been employed in the mechanical handling and plant hire industries.

Commenting on his appointment, Jim said, "Trime is a company I have admired for its innovative approach to the development of new products and its strong emphasis on environmental issues. So it's an absolute pleasure to become part of the Trime team, at what is a very exciting time in their development."

Welcoming Jim to Trime, Trime UK MD, Paul Hay said "We are delighted to welcome Jim to Trime. We are confident that Jim will bring the DOA range to the forefront of the hydraulic equipment markets."

Jim is a keen golfer and a classic car fanatic. He also serves as a Parish Councillor and is keenly involved in local affairs. He will be on our stand (C40) at the Executive Hire Show, held at the Coventry Building Society Arena in February 2023.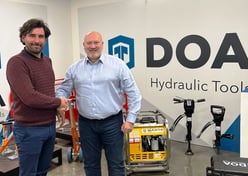 DOA was acquired by Trime in December 2019. The DOA name derives from the initials of Dinamica Olio Acciai (Dynamic Oil and Steel). DOA specialises in the production of portable hydraulic equipment. The DOA engineering team has developed a wide range of innovative, compact, and versatile products by applying the latest technologies. DOA is based in Novedrate, 30 km north of Milan, Italy.
Image: Riccardo Maiuri, Sales Director, DOA S.r.l. (left) welcomes Jim to the Trime team