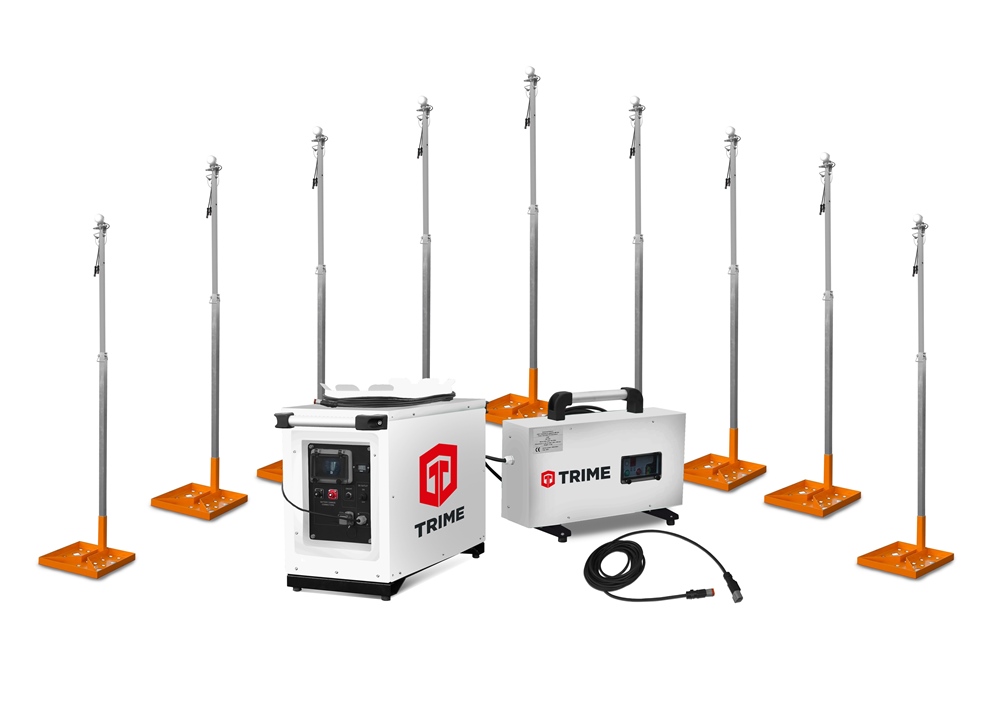 22 September 2021.
Introducing the X-RAIL KIT - new emission and noise-free trackside lighting
With the drive to reduce and even eliminate the use of fossil-fuelled plant and machinery on trackside projects, we, have designed and developed zero-emission lighting set entitled the Trime X-Rail Kit.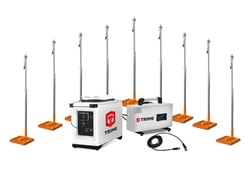 The X-Rail Kit comprises of nine-strong connectable masts, a 200 amp/hour lithium battery, and a battery recharging pack. The battery and battery pack each feature useful carrying handles and is enclosed in a sturdy casing. Also included in the X-Rail Kit are nine connection cables each 12-metre in length. The X-Rail Kit is entirely portable, with the individual masts weighing just 12kg, and the battery and battery pack both weigh 13kg.
The energy-saving LED lamps deliver up to 1300 square metres of illumination, which will operate for over 40 hours on one single charge. The complete unit can be recharged in only 3 hours 40 minutes.
The Trime X-Rail Kit uses no fuel, emits zero emissions, and operates completely silently. Up to 42 X-Rail Kits can be transported on one single truck. Preparing a series of X-Rail Kits for use on a trackside project is quick and uncomplicated.
The Trime X-Rail Kit is just one product in the expanding-Zero pro range of sustainable equipment.