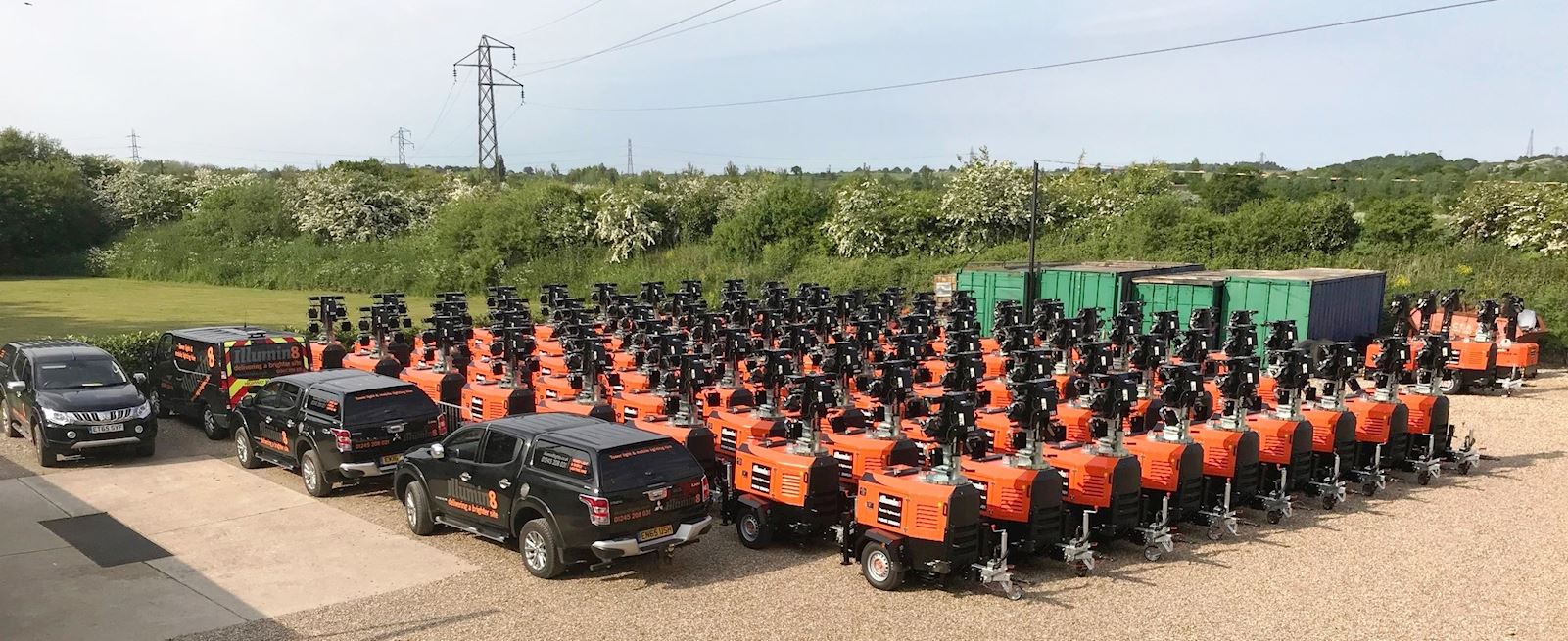 14 December 2020.
Illumin8 Lights go for more of our X-Eco LED tower lights
Site lighting specialists, Illumin8 Lights are making preparations to meet the increasing demand for more lighting on construction sites, trackside works and industrial projects.
To help satisfy these requirements Illumin8 has purchased a further fifty X-ECO LED lighting towers.
Neil Fenwick, founder and Managing Director of Illumin8 said, "The Trime X-ECO LED lighting have proven to very popular with our clients, so making this new investment was an easy decision."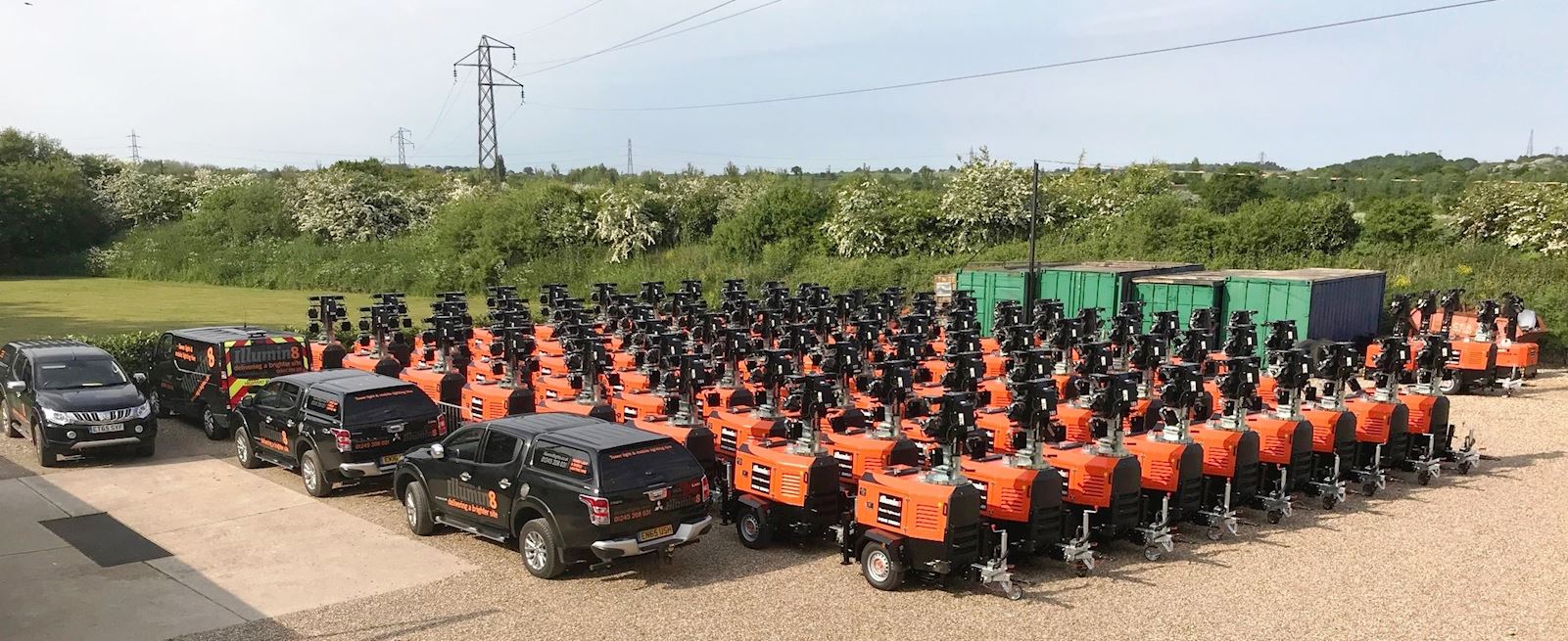 "We now have one of the newest and largest fleet of lighting towers and although the event side of our business has been badly hit by this pandemic, we have seen a big increase in demand for lighting from our construction, utility and rail clients. We are very optimistic for 2021, we believe that it's going to be a very exciting year for Illumin8," added Neil.
The X-ECO LED has a number of environmental qualities and safety aspects. The set is fitted with the AMOSS safety system, which automatically lowers the mast if the lighting set is moved whilst the mast is still erected. The complete unit features an external emergency stop button, a fully bunded fuel tank, four height adjustable stabilisers and site levels for guidance during deployment. The energy saving LED lamps will work for up to 50000 hours without replacement.
In addition, Illumin8 have added an advanced tracking system to their X-ECO LED sets. They can see, via a connected device, the actual location of each unit and supervise how it is performing. This enables an engineer to complete basic checks such as low oil, low fuel and low battery levels. The engineer will then report this information back to the operator for rectification before the set becomes inoperable. This saves time and helps to keep the project running by reducing any potential downtime.
Illumin8's hire fleet, which numbers over five hundred sets, consists entirely of our lighting towers.
Illumin8 Limited was founded in 2015; the company provides a bespoke service hiring mobile tower lights to both the event, rail and industrial markets. The Illumin8 management team combine over 40 years' experience within the lighting industry. The company delivers throughout the UK and Ireland.