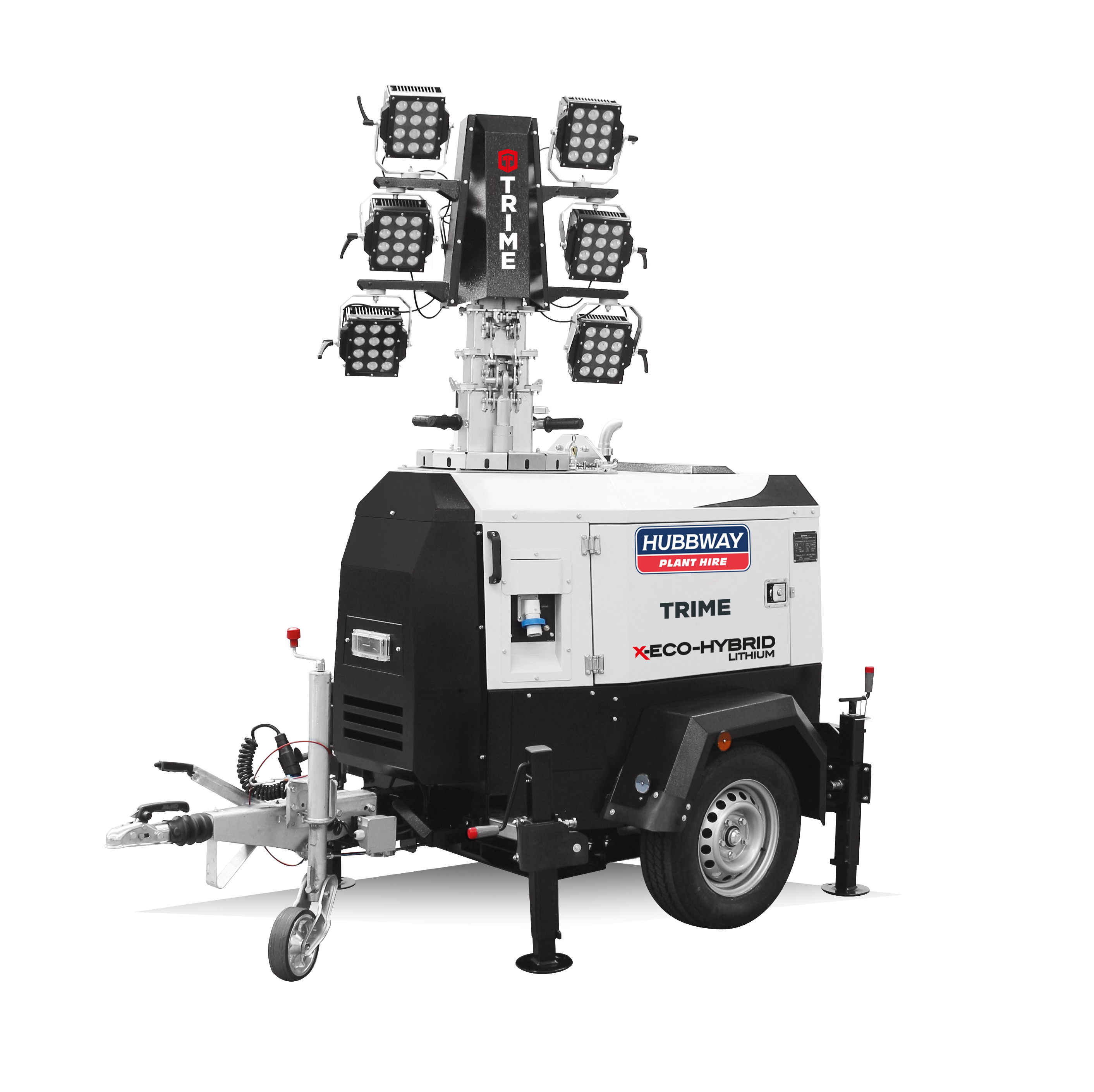 12 May 2022.
Hubbway Hire keep quiet about their latest investment in our lighting towers
Hubbway Hire a leading plant hire company based in the North East of England has invested in forty of our X-ECO HYBRID LITHIUM lighting towers
The X-ECO HYBRID LITHIUM is a LED lighting tower that is powered by a combination of a lithium battery and a small fuel-efficient diesel engine. X-ECO HYBRID LITHIUM can be fully recharged in less than two hours. This means that for 80% of the operation, the X- ECO HYBRID LITHIUM is powered exclusively by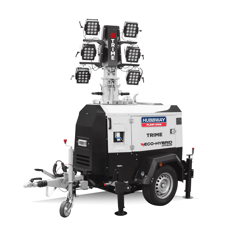 its batteries and therefore emits zero noise and zero carbon emissions. The X-ECO HYBRID LITHIUM is fitted with 100watt LED lamps that deliver a light coverage of up to 3000 square metres. X-ECO HYBRID LITHIUM operates silently for up to 14 hrs and 30 minutes.
Commenting on this latest investment, Nick Hubb, Hubbway Hire's managing director said, "We did look at a few other lighting towers before we decided to go for the Trime lithium powered units. However, with the keen attention paid to us by Ray Caulfield (Trime Group CEO), gave us the confidence to commit to the Trime sets. We know that our clients will appreciate the fuel savings and environmental qualities that these lights provide."
"Trime is an easy company to work with, they keep things simple and efficient", added Nick.
Hubbway Hire already has a number of the X-ECO HYBRID LITHIUM lights out on hire on rail and highway projects. They expect demand to increase rapidly as outside events begin to build up, particularly in areas where noise is an issue. The company now boasts over two hundred and fifty Trime lighting sets in their rental fleet.
Hubbway Ltd was founded in 1965 by George Hubb, with son, Nick, taking up the role of managing director in 2001. The company offers a wide range of plant, including Manitou buggiscopics, Yanmar tracked dumpers, 25-metre Manitou rota telehandlers, and 10 tonne Hydrema dumpers. They have one of the largest independently owned rental fleets in the North East. All Hubbway Hire machinery is available to hire UK-wide from their Cramlington, Northumberland depot.