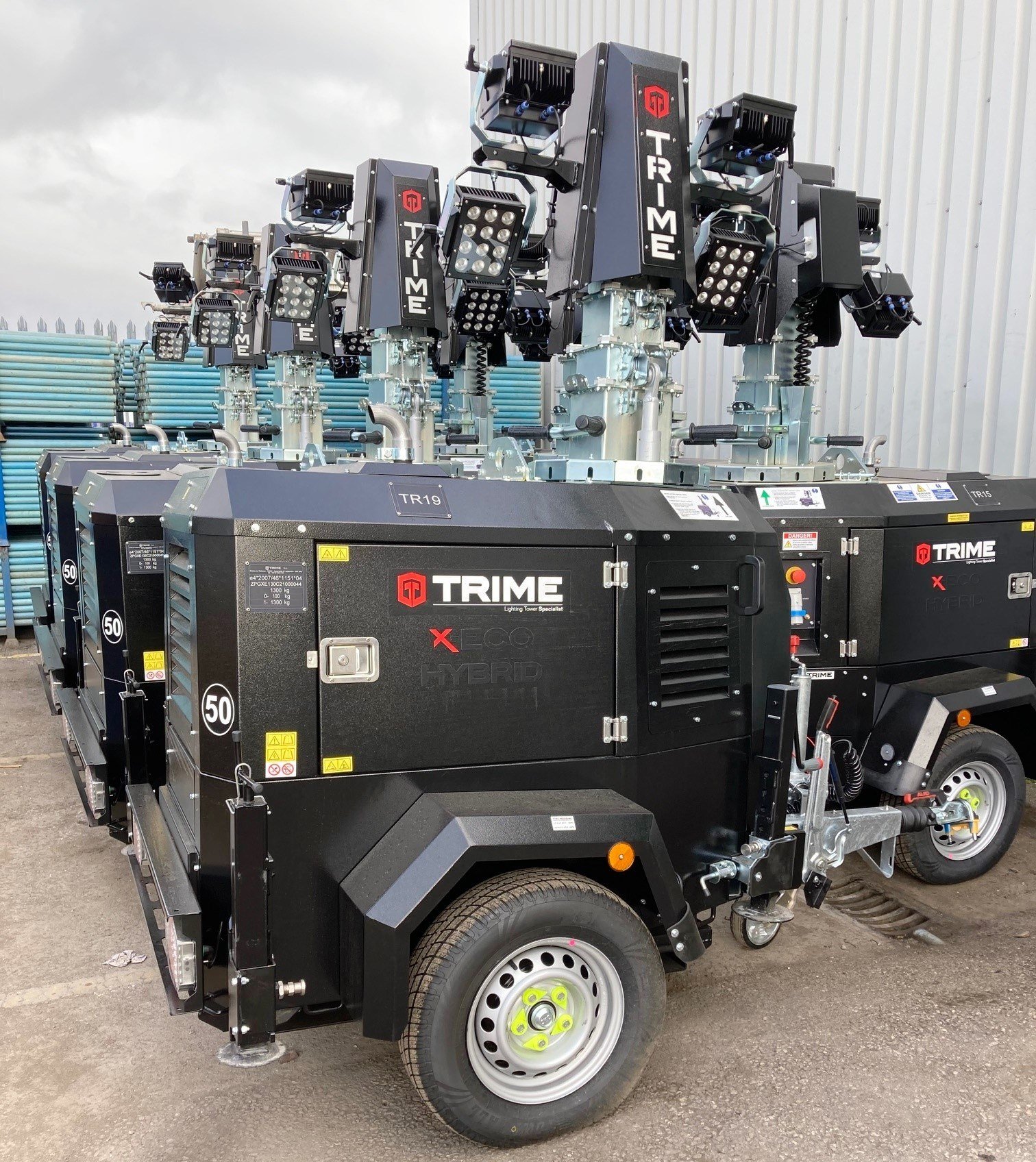 3 March 2022.
Green lights from Green Site Solutions
Derby-based, Green Site Solutions, the site lighting division of ISS Labour Ltd., is an environmentally sound supplier of a range of lighting solutions to the UK rail industry. Their markets encompass; construction, civil engineering, overhead line electrification, and signalling, alongside telecommunication systems.
Consistent with Green Site Solution's sustainable attributes, the company undertook to expand and enhance its fleet of battery-powered site lighting towers. This process led Green Site Solutions to our tower lights, and in particular, the X-ECO HYBRID LITHIUM product.
Following careful evaluations, which included considering a number of other suppliers' products, Green Site Solutions took the decision to place an order for twenty X-ECO HYBRID LITHIUM sets, and as soon as they were delivered, immediately sent them out on hire to projects right across the UK.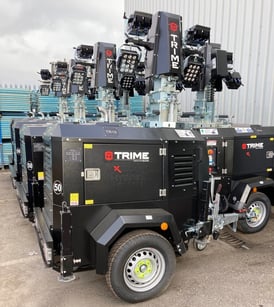 Gary Hendry, Green Site Solutions, Lighting Division, General Manager explained, "We needed more hybrids in our fleet, and the Trime hybrid sets seemed to be the best value for money. This was primarily due to the extended battery time that the lithium battery affords when compared to a gel battery. Many, if not most of our clients, are now moving over to more sustainable products therefore we have to keep up with their demands."
"In the main, we have had a positive reaction from our clients. They certainly appreciate the silent running of the Trime X-ECO HYBRID LITHIUM. I think the Trime service regime is good as I have not had any negative comments from our fitters", added Gary.
Our X-ECO HYBRID LITHIUM is a LED lighting tower that is powered by a combination of a lithium battery and a small fuel-efficient diesel engine. The X-ECO HYBRID LITHIUM can be fully recharged in less than two hours. This means that for 80% of operation, the X- ECO HYBRID LITHIUM is powered exclusively by its batteries and therefore emits zero noise and zero carbon emissions. We have calculated that the X-ECO HYBRID LITHIUM will bring significant cost savings and environmental gains when compared to a standard lighting tower.
Green Site Solutions asserts 'that they are focussed on providing environmentally conscious, innovative, and creative solutions which are fundamental to their commitment to support a carbon-neutral position for themselves and their clients'.