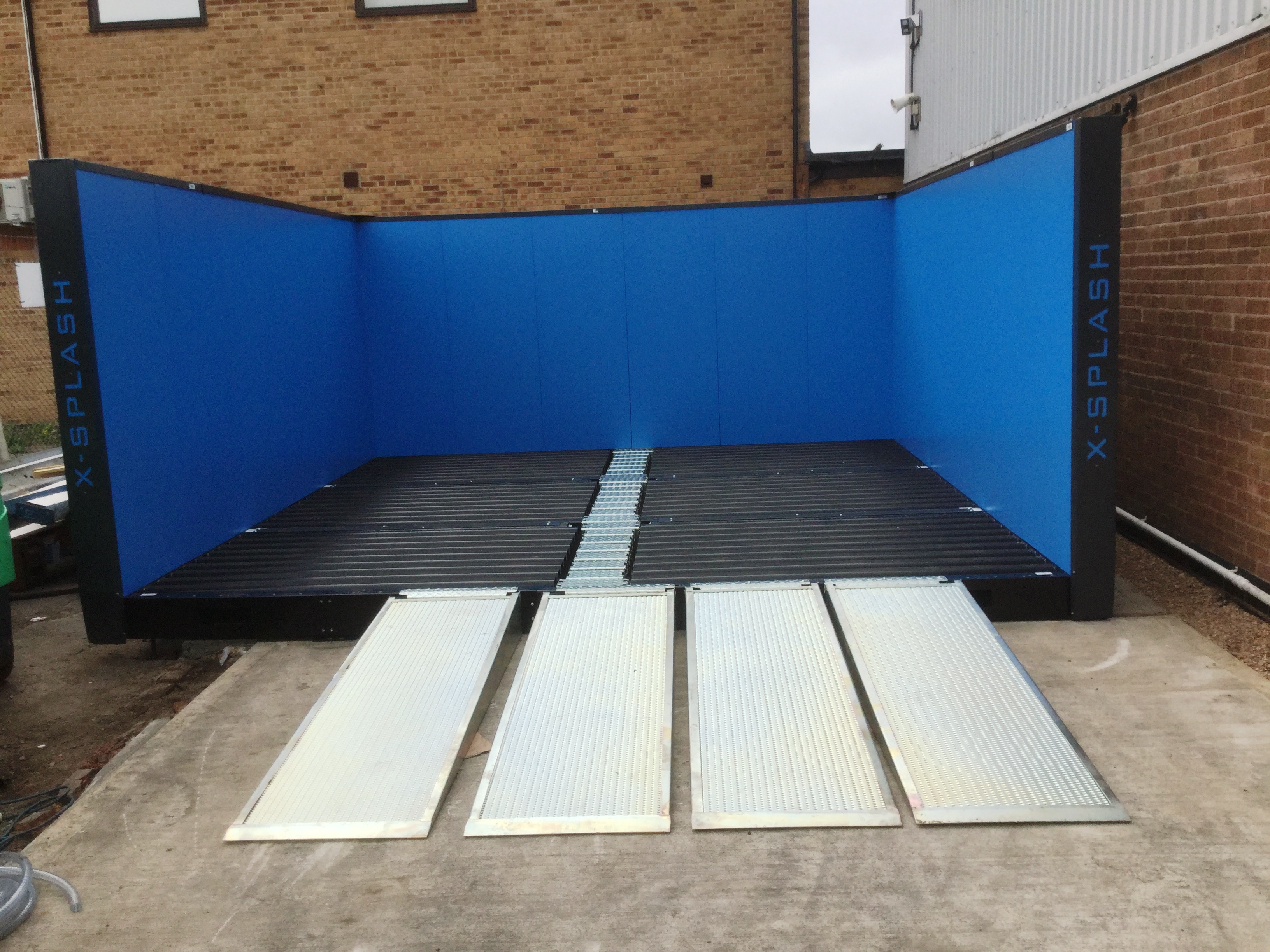 4 August 2020.
East Midlands Forklifts link with our X-Splash wash bay
LinkedIn, which claims to be the world's largest professional network on the internet, has proven to be a successful platform for us. It was one of their posts that alerted Dean James, a director of East Midlands Forklifts, to our water-saving X-Splash wash bays.
Dean explains, "We operate a large fleet of forklifts from 1000kgs up to 10000kgs and keeping them properly serviced and clean is a top priority. As an environmentally conscious company we wanted a wash bay that would ensure that we used minimal amounts of water and that all oils, greases and other contaminates were securely separated and not discharged into the drains."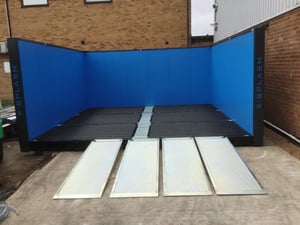 "The Trime X-Splash has all of these features and its' portability means that we dissemble it and reinstall it should we decide to move premises. A permanently installed sediment tank would have to be filled in on our departure" added Dean.
East Midlands Forklifts opted for our X-6 X-Splash which is one of the larger units in the X-Splash range. The X-Splash is an ecological, flexible cleaning system for most types of plant and machinery. The cleaning area is connected to the rear solids collection tank section, which recycles the water through a system of filters, ensuring that all heavy solids are safely contained and appropriately disposed.
East Midlands Forklifts is based Loughborough, Leicestershire and is a family run firm with over 20 years' experience in the supply, maintenance and servicing of quality forklifts. The company began life as Loughborough Forklifts and Plant Services and now operate throughout the East Midlands region and further afield. The company provides a wide range of manual handling services including purchase, hire, servicing, repairs, examinations, and parts provisions.