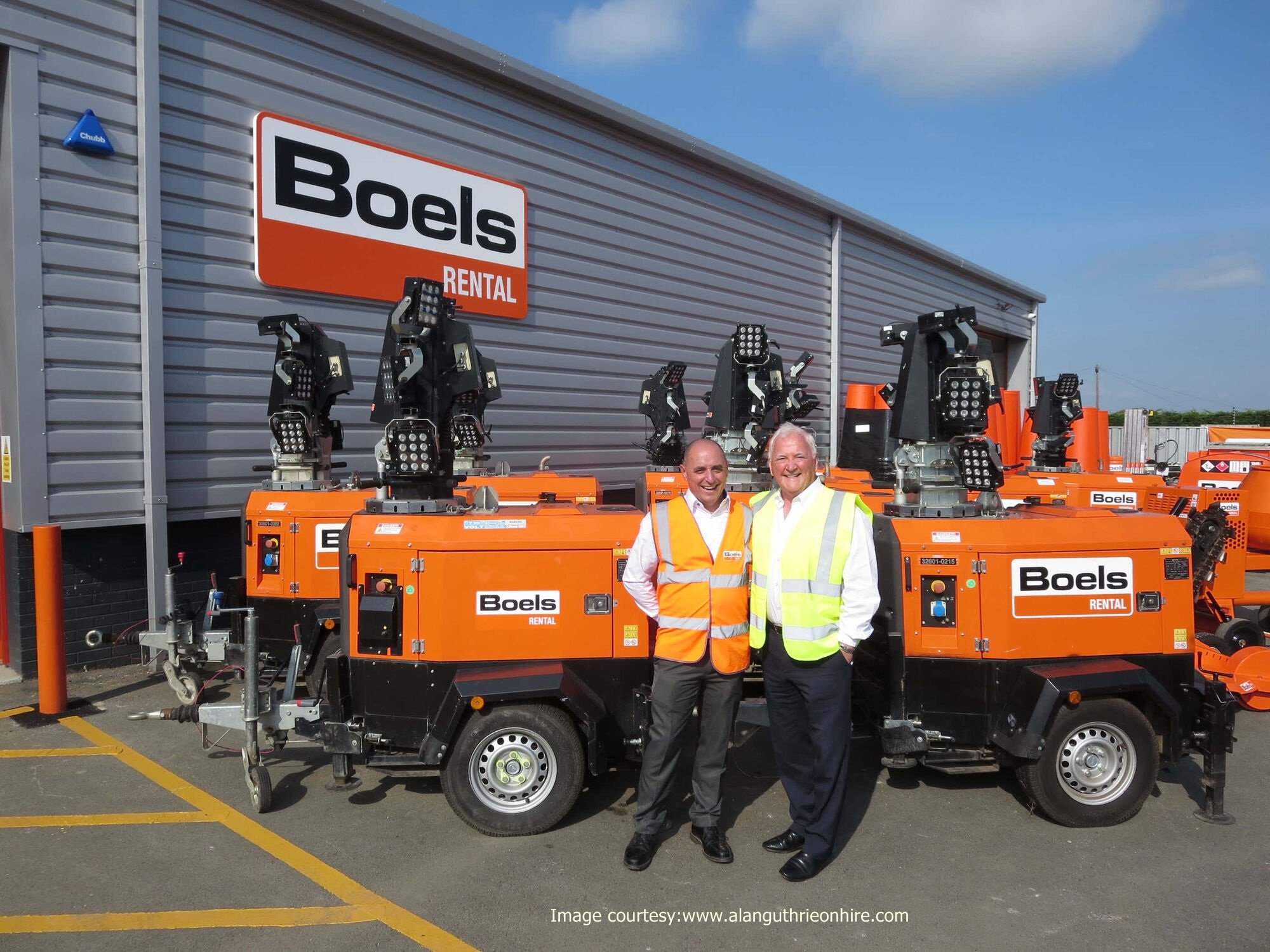 28 September 2022.
Boels Rental invests in our lithium-powered lighting towers
Boels Rental, one of the largest rental companies in Europe has purchased two hundred and twenty-six of our X-ECO LITHIUM HYBRID lighting towers.
Thirty-three of these advanced lighting sets have been allocated to Boels UK and have already been deployed on a combination of construction projects across the UK, as well as events throughout the summer, including the lighting up of the Commonwealth Games in Birmingham. The low-noise and cost-saving attributes of the X-ECO LITHIUM HYBRID were one of the reasons that the sets were selected for use at the Games.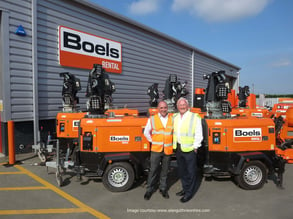 The X-ECO LITHIUM HYBRID is powered by advanced lithium battery technology which means the set can be fully recharged in less than two hours. Consequently, in a ten-hour cycle, for 80% of the operation, the X- ECO LITHIUM HYBRID is powered exclusively by its batteries and therefore emits zero noise and zero carbon emissions. Illumination is via six energy-saving, long-lasting LED lamps, which deliver an illuminated area of over 3000 square metres. The X- ECO LITHIUM HYBRID is very compact meaning that twelve units can be delivered on one single truck.
Gary Darley, Operations Director at Boels Rental Ltd, said, "We selected the Trime X-ECO LITHIUM HYBRID lights because of their sustainability features and their high-quality design and manufacture. Our customers value the cost-effectiveness of the Trime products. We exclusively run only Trime tower lights in the Boels Rental UK fleet, and these lithium lights will complement our existing fleet of X-ECO HYBRID and X-CHAIN sets."
"We have a good working relationship with Trime, they work as a partner not just as a supplier, and Boels has a great relationship with the Trime teams which spans across many countries in Europe," added Gary.
Boels Rental was formed in 1977 in Sittard, Netherlands, and through a continuous growth strategy, Boels went from twenty branches in three countries to seven hundred and twenty-five branches in eighteen countries and now has close to seven thousand employees. Boels remains a family-run business. They supply a wide range of tools, plant, and ancillary equipment for construction, events, and specialist projects. Sustainability is at the heart of Boels' operations. They are actively sourcing equipment that lowers carbon emissions and reduces the use of fossil fuels.