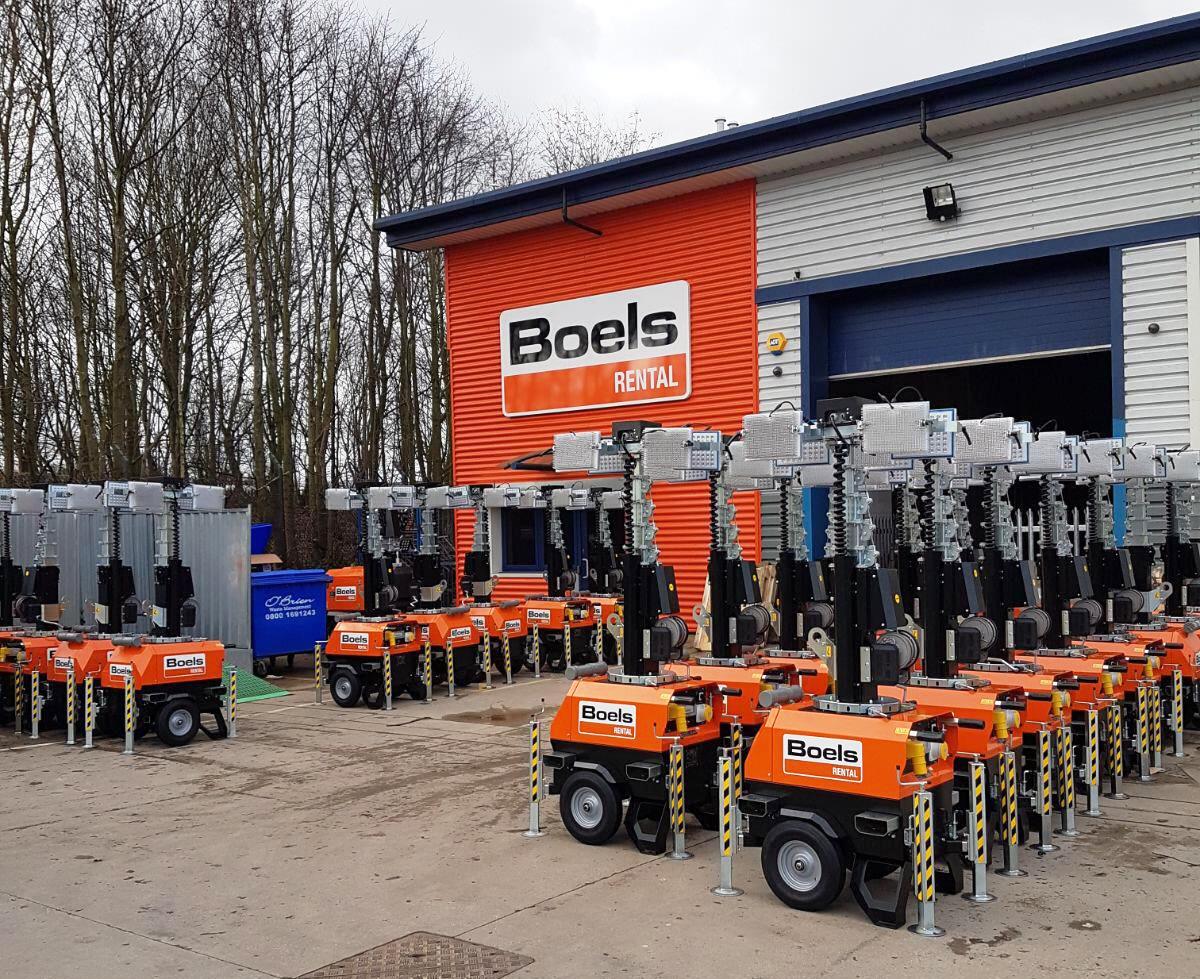 11 May 2021.
Boels lights up COVID-19 testing sites with our X-CHAIN sets
Boels Rental has supplied a range of equipment that has been deployed on outside COVID-19 testing sites throughout the UK. With safe lighting levels and low noise both key elements in ensuring that the sites are properly operated, Boels selected our X-CHAIN LED lighting tower for one of their key customers for each of the sites they are managing.
Boels engineers adapted seventy-six of the X-CHAINS to 240v, 32amp specifically for the COVID-19 sites. They then linked a series of sets together to run from one single generator. These helped to lower fuel costs and reduce carbon emissions.
The X-CHAIN LED lights have been operating successfully for several months and will continue to be in service until the sites are no longer required.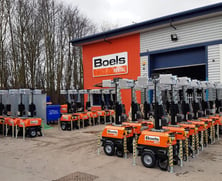 The X-CHAIN LED is a stand-alone tower floodlight fully equipped with stabilisers, retractable handles, fork-lift pockets, and a telescopic, stainless steel mast. Illumination is provided via four low consumption long-life LED lamps,
delivering over 2000sq. metres of safe, bright lighting. Up to four X-CHAIN LED sets can be connected together using the simple 'socket-in/socket out system and then attached to a single power source - either ordinary mains or a portable generator. The X-CHAIN LED has no individual fuel costs or carbon emissions and operates totally soundlessly.
Boels Rental is one of the leading equipment rental companies in Europe, providing its customers access to the best quality equipment and the highest service. Since its founding in 1977 Boels has grown into a multinational with a large network of 750 branches in 17 European countries. Over 7,000 employees are empowered to provide the best possible solutions for their customers, whatever their needs. In the UK, Boels has 36 depots supplying compact plant, tools, generators, and access, including 9 dedicated Survey & Laser locations, with more openings planned for 2021