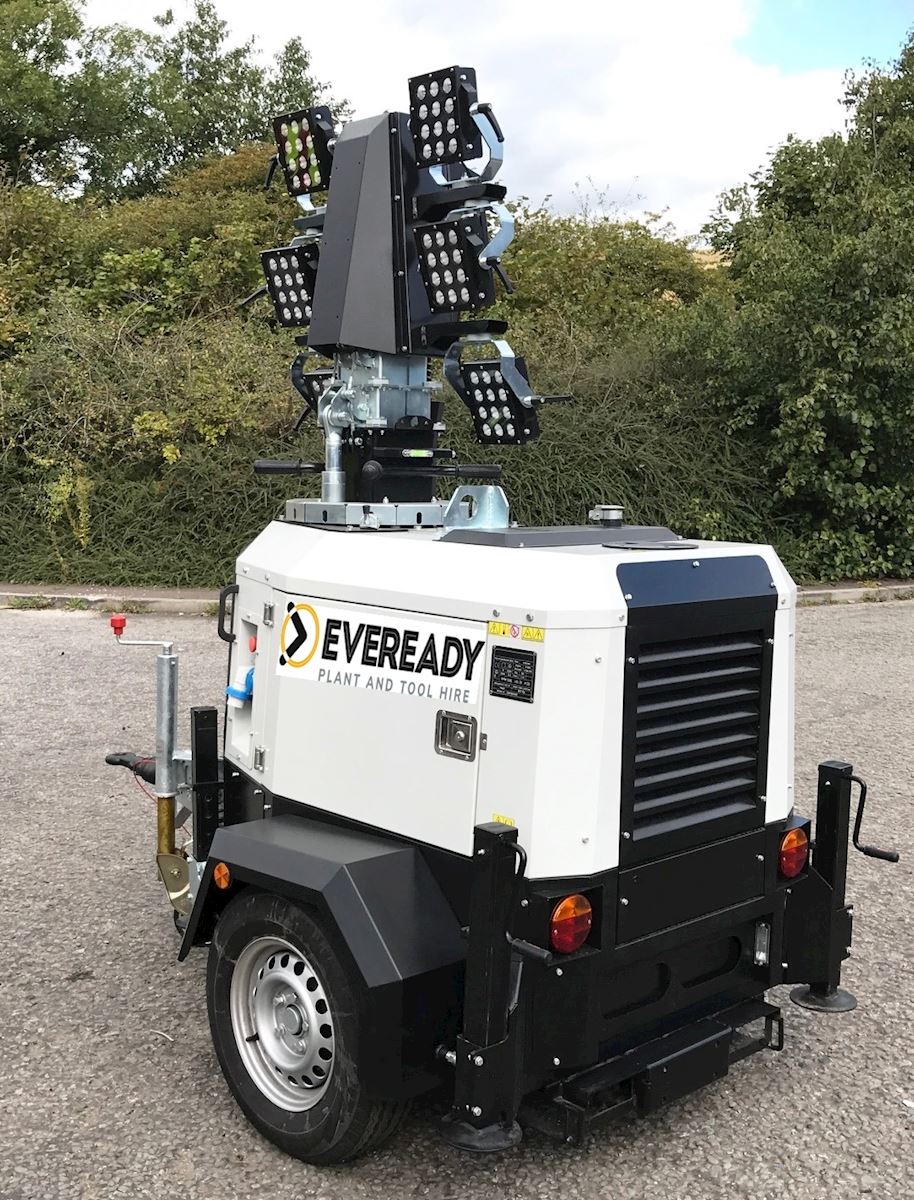 3 September 2019.
Eveready get ready for the dark evenings with X-ECO LED lights
Eveready Hire has expanded their fleet of X-ECO LED lighting towers, with a new investment of twelve sets. This brings their fleet of X-ECO LED units up to forty machines.
Before the company placed this order with us they carefully examined their service registers and soon discovered two facts.
Colum Mannix, Director of Eveready Hire explains, "We first purchased the X-ECO LED units in early 2017 and looking at our service records I can see that, firstly after 1600 hours working we have had no breakdowns and secondly we only had to carry out regular scheduled services."
"From our perspective the reliability and low service and maintenance costs are the key benefits. Trime X-ECO LEDs are a strong addition to our fleet and a great advertisement for the quality of service we provide," added Colum.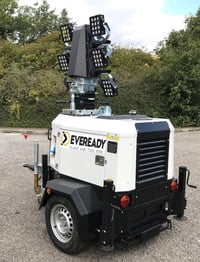 In addition, Colum had noted that users of the X-ECO LED had reported positively on the quality of light emitted, with minimal shadows in the illuminated area. They also remarked that the fuel efficiency of the X-ECO LED had resulted in less fuel fills during the hire period. Their construction clients also appreciated the overall smaller ground footprint which meant that the X-EXCO LED did not take up too much valuable space when illuminating construction sites.
Colum continued, "When I was evaluating the purchase of additional tower lights to our fleet I was firstly impressed by the fuel economy advantages of the new X-ECO LED style units. A simple calculation made it plain that the fuel savings achievable would quickly make these sets the winning choice."
Colum summarised, "I would like to thank Mark Taylor, Trime UK sales manager for all the support and help he has given us since he first showed me the X-ECO LED specification sheets. Delivery from the factory to our depots has always been on-time and the equipment 'ready for hire'".
Eveready Hire Ltd was formed in 2002 and remains an independent company providing a wide range of modern equipment principally to the construction industry. Eveready Hire has depots throughout the South of England. Their slogan sums up their attitude to customer service – 'Straightaway Service'.