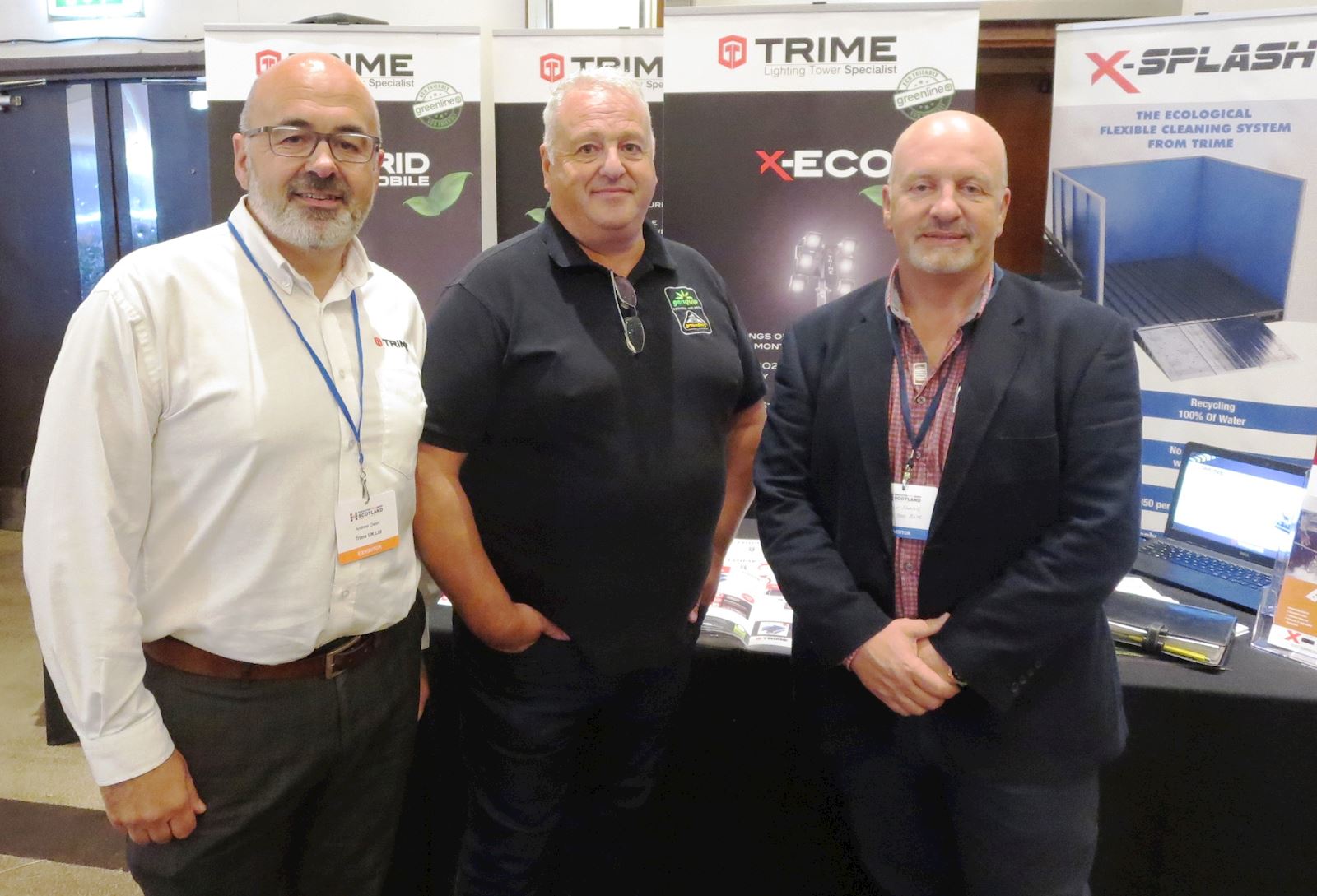 31 August 2019.
6 Of The Best! Arvill Ltd Takes Up Our X-ECO LED Lighting Towers
Arvill Ltd, the Airdrie based plant and tool hire firm, has ordered an initial six X-ECO LED lighting towers
The order was finalised between Arthur Shevill, Arvill's managing director and our sales manager, Andrew Owen at the Executive Hire Show Roadshow held in Glasgow.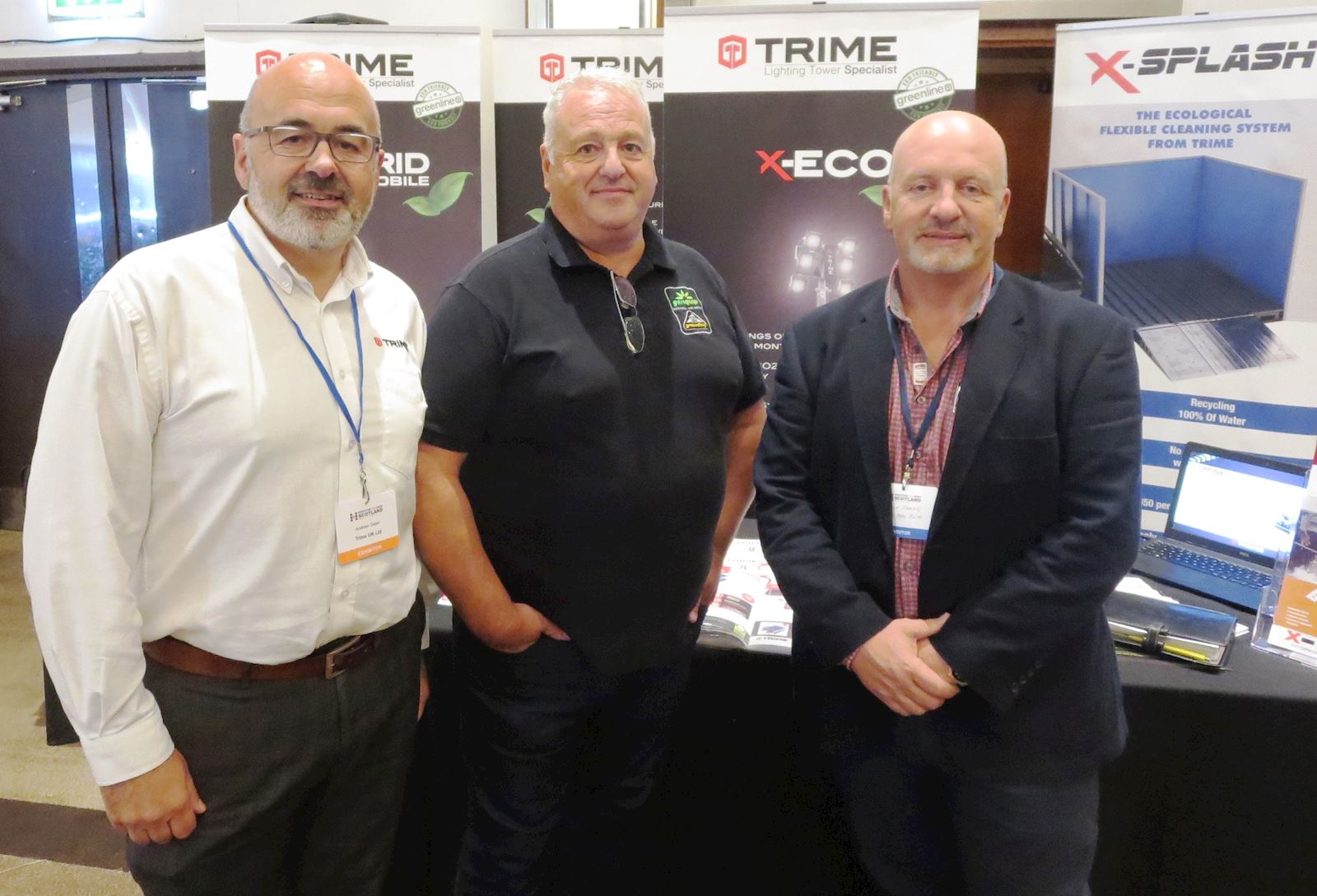 This is the first order from Arvill Ltd for the X-ECO LED sets.
Commenting on this order Arthur said, "We were impressed with robust design of X-ECO LED and Andrew put up a strong case for its comparatively low whole life costs. Also, Trime having an experienced repair and maintenance support service based locally, helped to push us in the direction of the Trime sets."
"We are looking forward to integrating them into our hire fleet ready for when the clocks turn back and demand for site lighting increases", added Arthur.
Established in 1985 by Arthur Shevill, Arvill Plant and Tool Hire is a family business and one of Scotland's largest independent hire companies. Based in central Scotland they are ideally situated to service works throughout the country. With around 4000 items in their hire fleet they provide a comprehensive service to local authorities, national rail contracts, large construction projects, small builders and DIY enthusiasts.