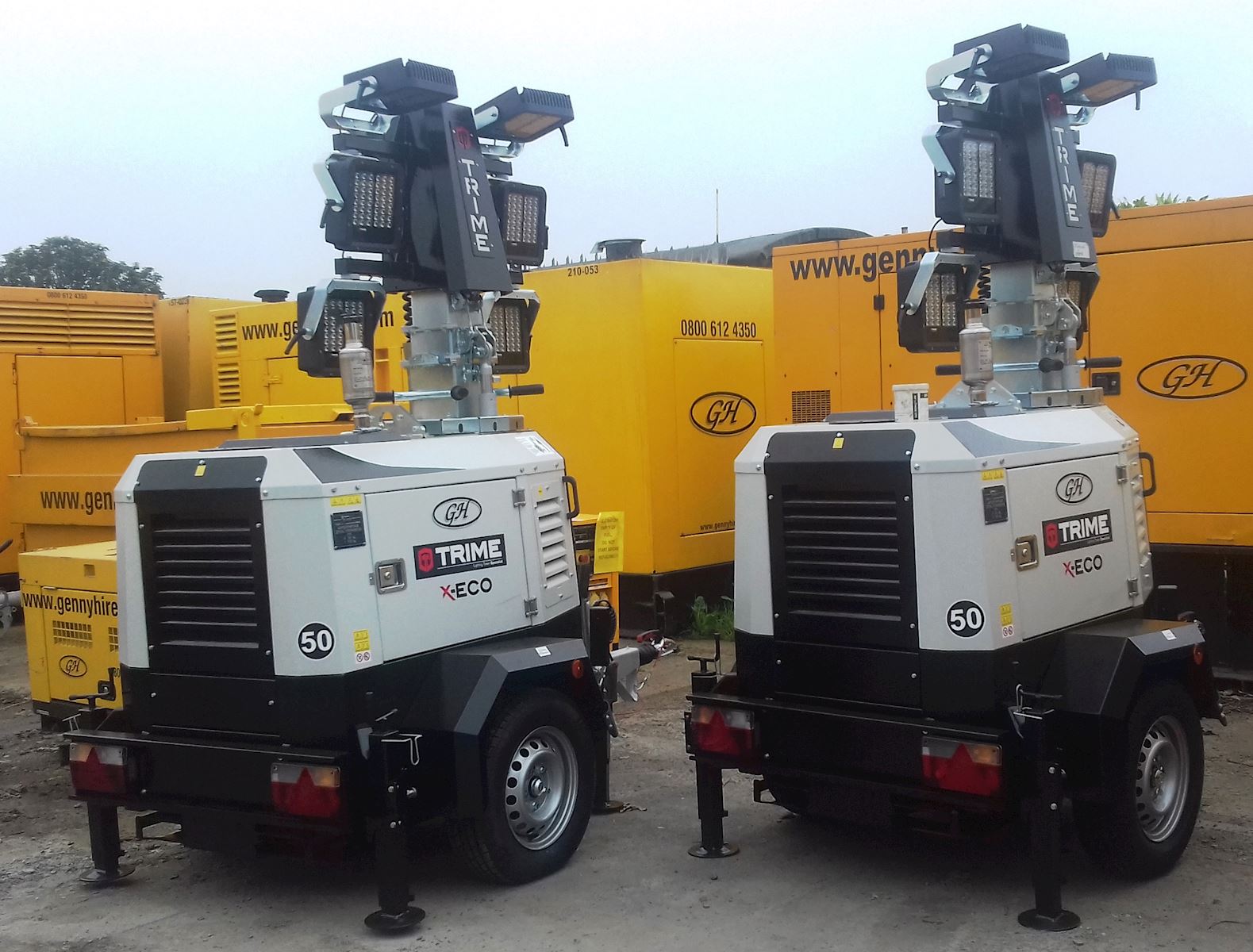 26 August 2019.
Genny Hire buys 'Rig-Safe' lighting towers
Genny Hire Limited, the Aberdeen based hirer of power generation, lighting towers and associated equipment have begun a process to upgrade their fleet of lighting towers, with the purchase of ten of our X-ECO LED sets.
These X-ECO LED units were fitted with Chalwyn valves and spark arresters making them ideally suited for use on refinery,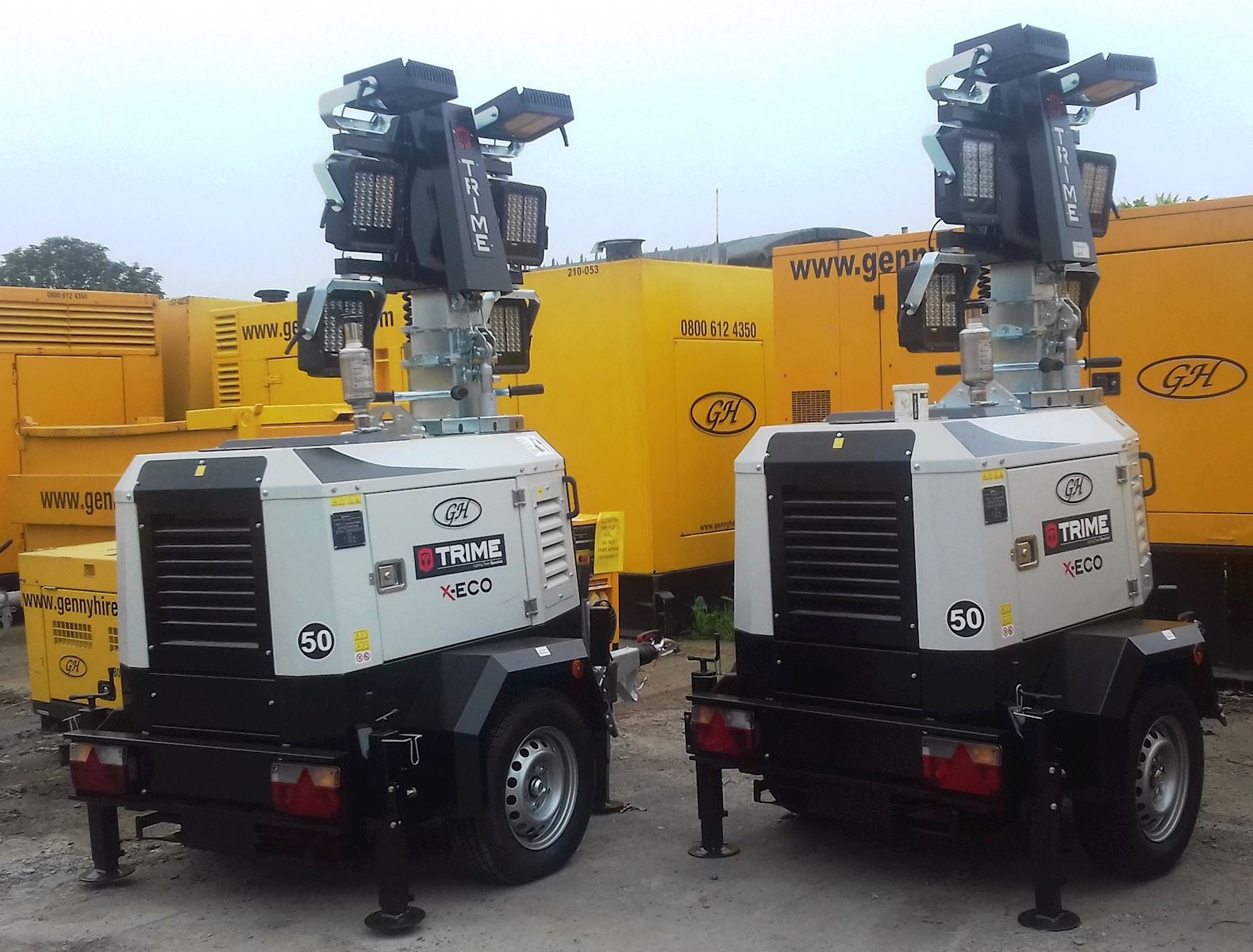 petro-chemical sites and any other environments where 'rig-safe' specifications are a prerequisite.
Genny Hire first saw our X-ECO LED sets at the Executive Hire Show Scotland and completed their research online. They then compared our X-ECO LED sets with other two models currently on the market. Genny Hire finally opted for our product, citing the high specifications of the machine along with swift delivery times and the very prompt attention given by Andrew Owen, our northern sales manager.
Lorna Clark from Genny Hire said, "We aim to hire these lighting towers into refinery and petro-chemical sites. This is an area of our business we are seeking to develop and as the oil and gas sector market becomes busier in Aberdeen again, we will have the correct specification of machines readily available."
She added, "We are very impressed with the service we have received from Trime. They handled the initial sales enquiry with enthusiasm and their service department came up to our depot to complete a training course. Spare parts are always available from stock, which means we can maintain our fleet at all times."
Genny Hire was incorporated in December 2008. They rent generators, lighting towers and associated equipment throughout North East Scotland. Their services are readily available 24 hours per day, 7 days per week on a call out basis.