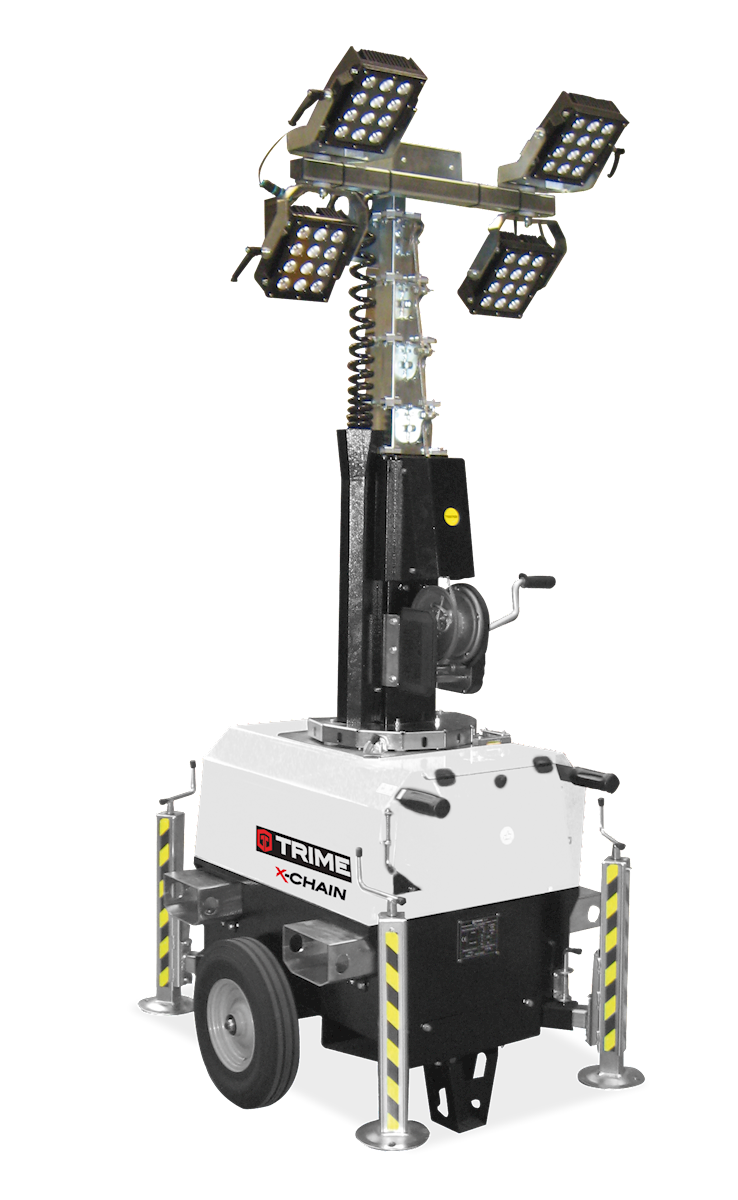 20 August 2019.
We double up on hand winch safety
The safety of operators when using one of our lighting tower is of paramount importance to us. As our lighting sets are often deployed where the wider public are at large, the welfare of bystanders is also predominant.
With this in mind, we have developed a patented unique protection device that defends both the operator and anyone nearby from injury, should the hand winch rope fail and the mast falls. We have engineered this system to ensure that the mast is blocked if the ropes were to become broken, stopping a sudden fall and preventing serious injury.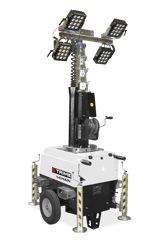 Although rope failures are a rarity, deliberate damage caused by vandalism can be an issue particularly on festivals and outside events. In addition, over winding and lack of maintenance can contribute towards cuts or frays to the rope which will almost certainly lead to failure.
Our new system is now fitted as standard on all our hand winch lighting towers, including our popular X-CHAIN and X-CITY lighting sets.
Paul Hay said, "Thankfully mast failures are very uncommon, but as a responsible company, we took the decision to strengthen the safety of our hand winch models by introducing this new system. Because the X-CITY and X-CHAIN lighting towers are favourites with rental firms, we wanted this added security so that their clients were protected from any possible injury".
We arrange training courses at our Cambridgeshire headquarters. These courses always include safe operation with detailed information about essential maintenance on all our lighting tower models.
Owners of our sets are encouraged to take up these training opportunities.