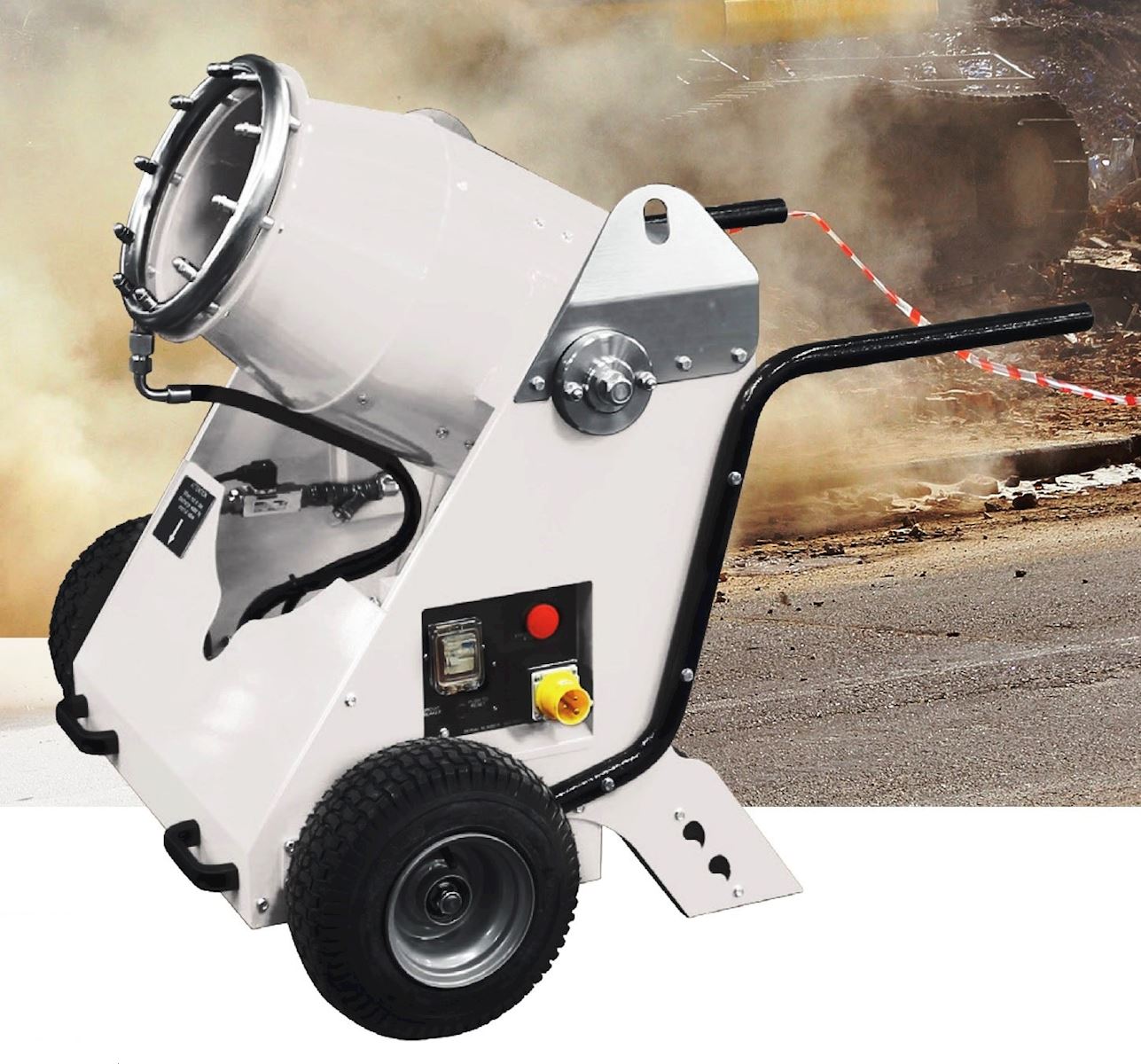 16 August 2019.
We are with Glendun Plant at the Balmoral Show
Dungannon's Glendun Plant Sales are ready to display two examples from our range of lighting and dust suppression equipment. Glendun Plant will showcase these products alongside their expanding scope of supply at the Balmoral Show, which is Northern Ireland's largest agricultural event. The show is set for 15th to 18th May and held at Balmoral Park, Halftown Rd, Sprucefield.
With visitors anticipated from right across the island of Ireland, delegates will have the opportunity to view the our X-CHAIN site lighting unit alongside our brand new product the X-DUST dust suppression module.
The X-CHAIN LED is a stand-alone tower floodlight fully equipped with stabilisers, retractable handles, fork-lift pockets and a telescopic, stainless steel mast. Illumination is provided via four low consumption long life LED lamps, delivering over 2000sq. metres of safe, bright lighting. Up to four X-CHAIN LED sets can be connected together using the simple 'socket-in/socket-out' system and then attached to a single power source - either ordinary mains or a portable generator. The X-CHAIN LED has no individual fuel costs or carbon emissions and will operate totally soundlessly. The unit is designed for zero maintenance and up thirty-two units can be delivered on a single truck.
The X-DUST is designed to provide workers with safe protection from airborne contaminates in concentrated areas, helping to deliver a healthier atmosphere in which to complete their duties. The X-DUST produces a fine spray of water through a series of high-pressure jets; the mist is then propelled onto the site by a powerful fan, rendering the area free from unhealthy and hazardous material. The X-DUST is ideally suited for both outdoor and indoor applications.
Glendun Plant Sales are our Northern Ireland's distributor. They are based in Mullybrannon Rd, Dungannon BT71 7ER.