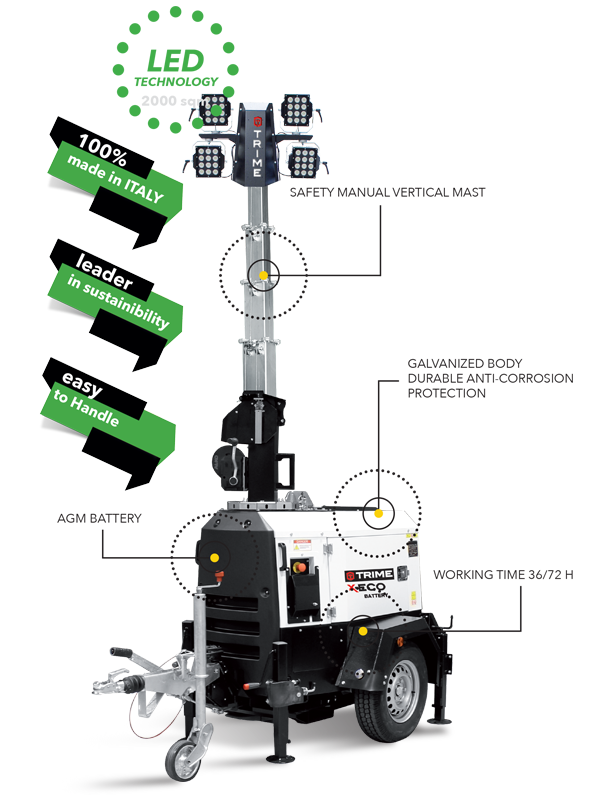 14 August 2019.
The X-BATTERY is highly commended at the Hire Awards of Excellence
We were delighted to receive a top honour at this year's Hire Awards of Excellence. Our X-BATTERY LED lighting tower scooped the 'highly commended award' in the 'Hire Product of the Year' category at the event organised by the industry trade association, the Hire Association Europe.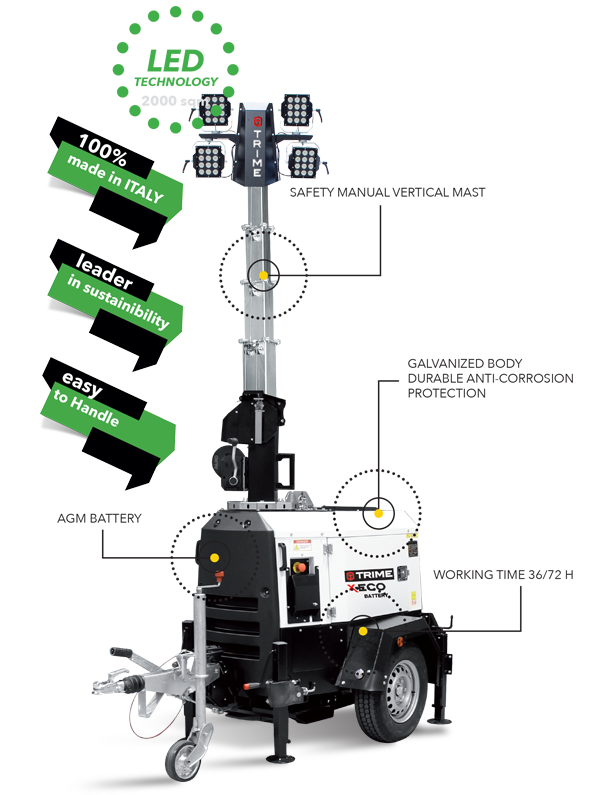 Commenting on this achievement, Paul said, "The Hire Awards of Excellence are a much respected event in the hire industry and to have one of our products commended is indeed a great achievement. We believe that the X-BATTERY LED is the way forward in emission-free site lighting."
The Trime X-BATTERY is a fully functioning site lighting tower with all the attributes of an engine powered set with the exception that it runs entirely on battery power. Illumination is provided through 4 no. 90W LED lamps. The lights will remain properly functional for up 36-hours and can be fully recharged, via the built-in 230V single-phase charging system, inside 12-hours. The total illuminated area (5-lux min.) is 2000 sq.
The X-BATTERY boasts no fuel costs, zero carbon emissions, minimal vibration and little routine maintenance, whilst completely eliminating noise pollution, making it ideally suited to provide substantial illumination in an emergency situation.
The Hire Awards of Excellence is an annual event organised by the trade association the Hire Association Europe. The Hire Association Europe (HAE) was formed in 1974 and is a Birmingham-based industry-leading trade body representing plant, tool and equipment hire with a membership base of 900 members based in the UK, Europe and across other parts of the world.