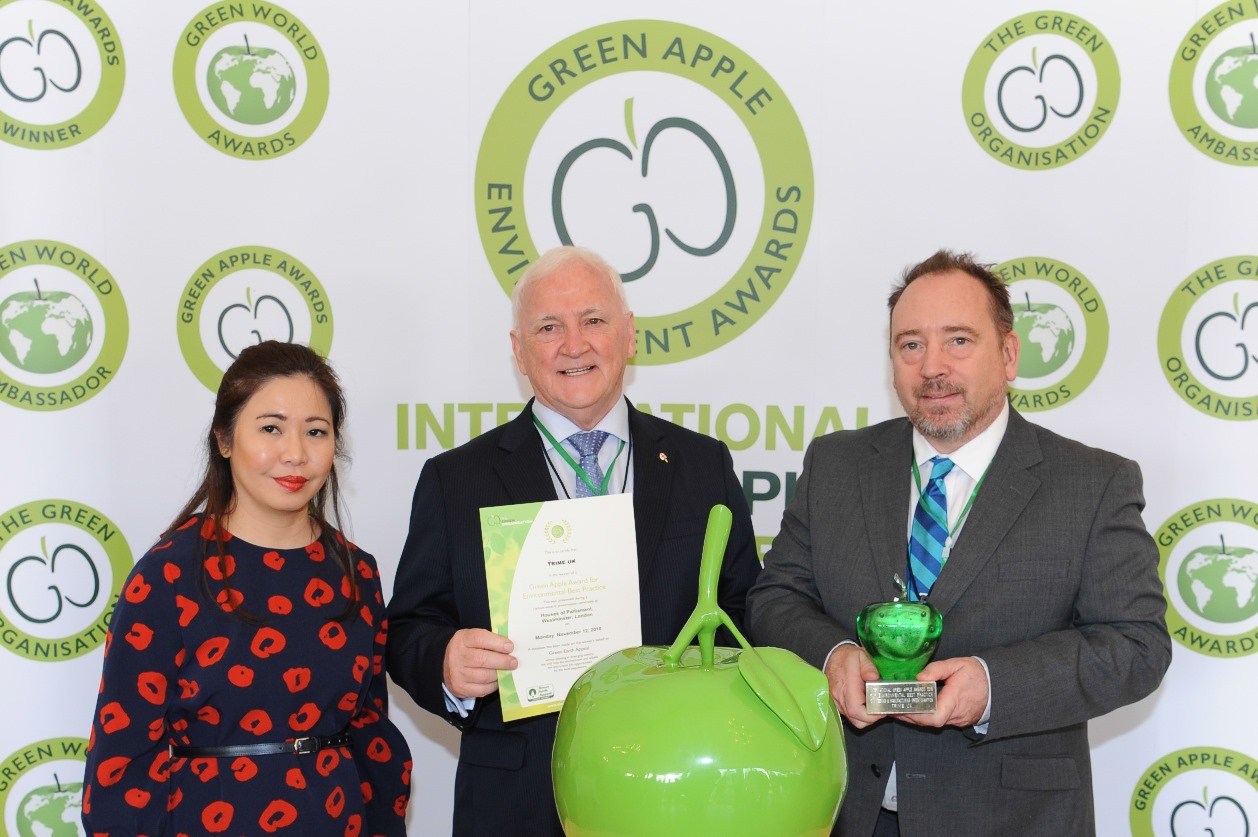 30 July 2019.
Our X-Splash is a Green Champion
We have had our X-Splash wash bay honoured by the prestigious environmental campaigners, the Green Organisation. We competed against more than 800 other nominations in the Green Apple Awards for Environmental Best Practice.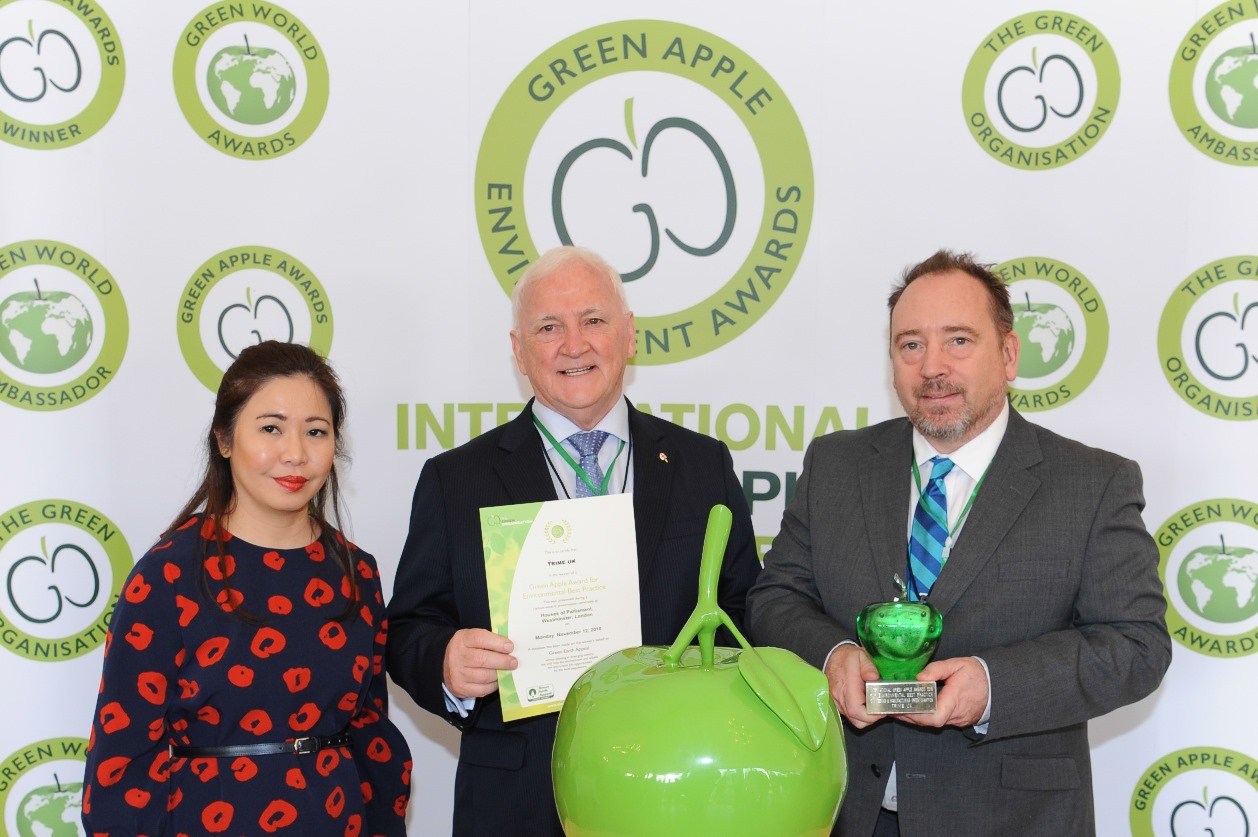 Ray Caulfield (CEO) and Paul Hay (MD) were requested by representatives of the Green Organisation to attend a glittering presentation ceremony held at the Houses of Parliament on 12th November to receive our Champions Award, which is the top accolade.
Paul Hay confirmed, "Our aim was to produce a cleaning method that conserves water usage through a recycling process and a collection procedure that gathers in all harmful contaminates so they are not discharged into the sewage system."
The judges commented: "Localised ground and watercourse pollution from construction operations is a frequent occurrence. Trime set out to reduce this by developing an enclosed wash-bay for construction plant and equipment that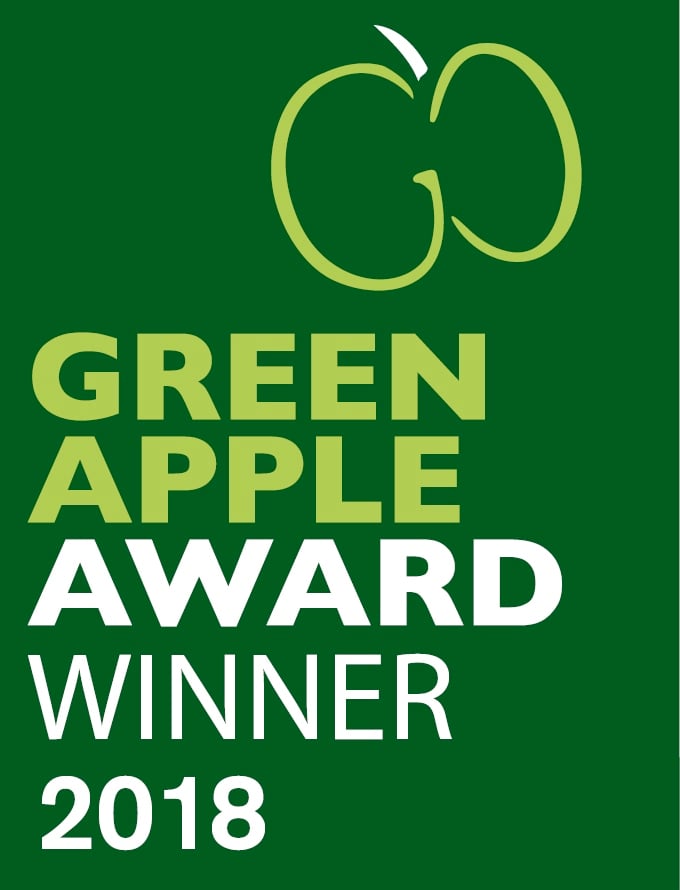 contains filters and reuses its water, consuming less and protecting the environment."
The awards are organised by The Green Organisation, an international, independent, non-political, non-profit environment group dedicated to recognising, rewarding and promoting environmental best practice around the world. The Green Apple Awards are supported by the Environment Agency, the Chartered Institute of Environmental Health, and The Chartered Institution for Wastes Management, REHIS alongside other independent bodies.