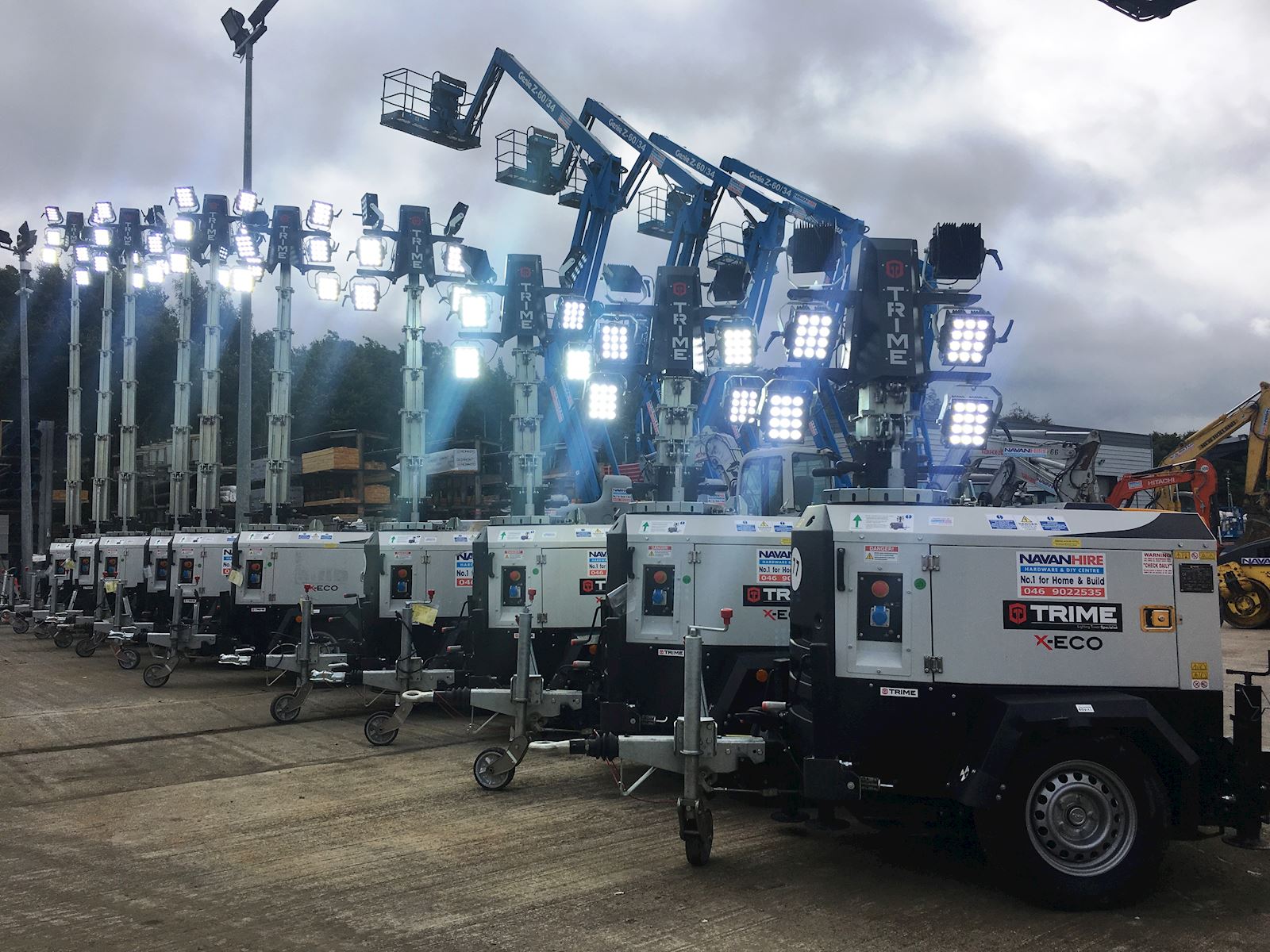 23 July 2019.
The X-ECO LED is a perfect fit for Navan Hire
Navan Hire, Hardware and Plumb Centre, the Co. Meath based hire and DIY suppliers, have placed an order for thirty X-ECO LED lighting towers as they build their burgeoning rental fleet.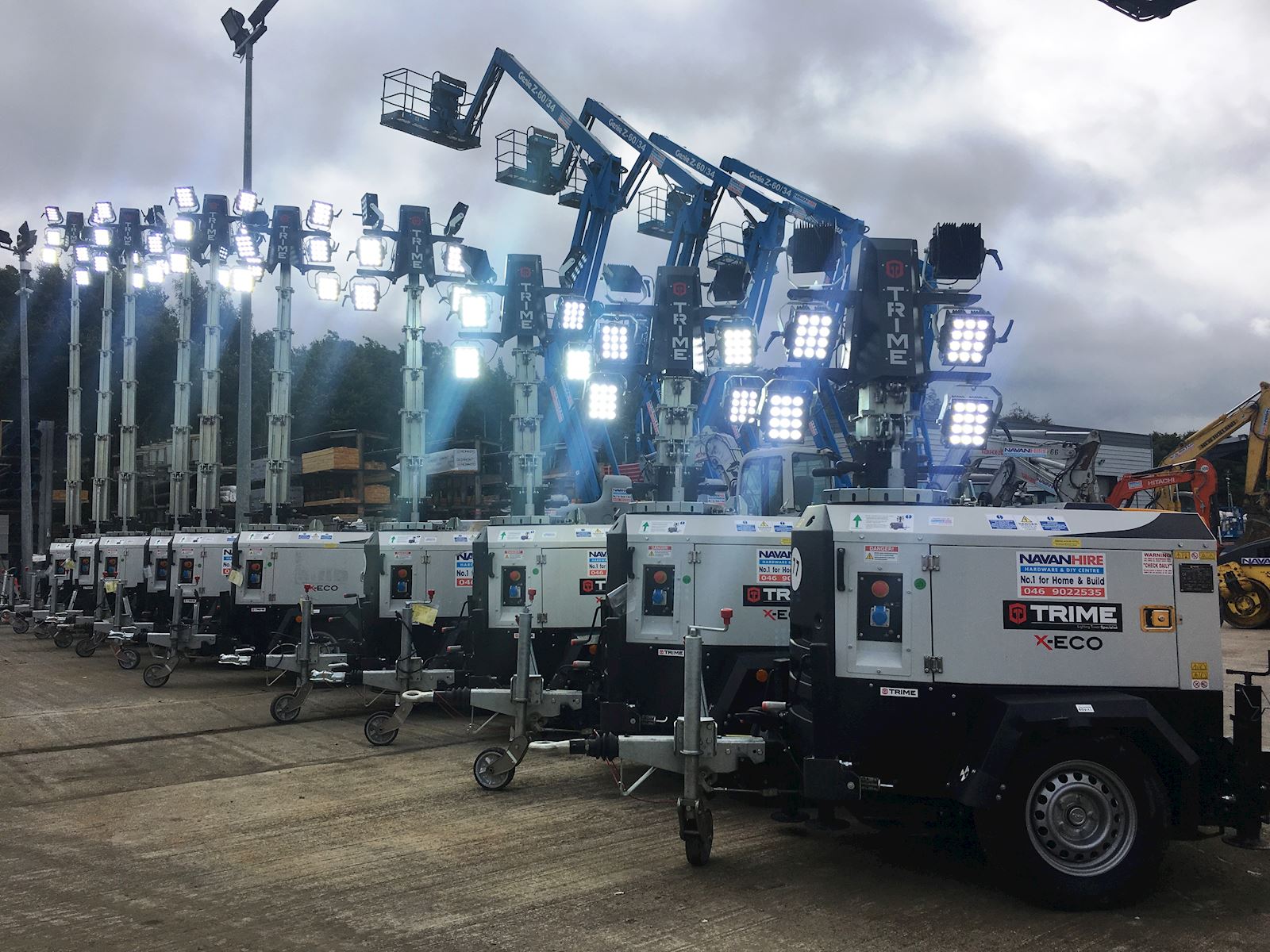 This brand new investment is in response to requests for tower lighting from some of Navan's current clients and to coincide with their marketing plan to attract new customers as their hire fleet grows.
Evelyn Donegan director at Navan said, "We first spotted these sets at the Silverstone racetrack, we were immediately impressed with compact style and evident fuel efficiency of the X-ECO LED lights. We have had requests for site lighting in the past, so with the dark evenings approaching with took the decision to opt for the Trime product."
We have estimated that up to fourteen X-ECO LEDs can be transported on one single truck, which could reduce transport costs by up to forty-five per cent. An equal amount of yard space is saved, helping to properly manage a firms' storage area when space is at a premium.
"So far, we have had great customer service from Trime and if demand continues we will be seeking to invest in more Trime X-ECO LED lights in the future," added Evelyn.