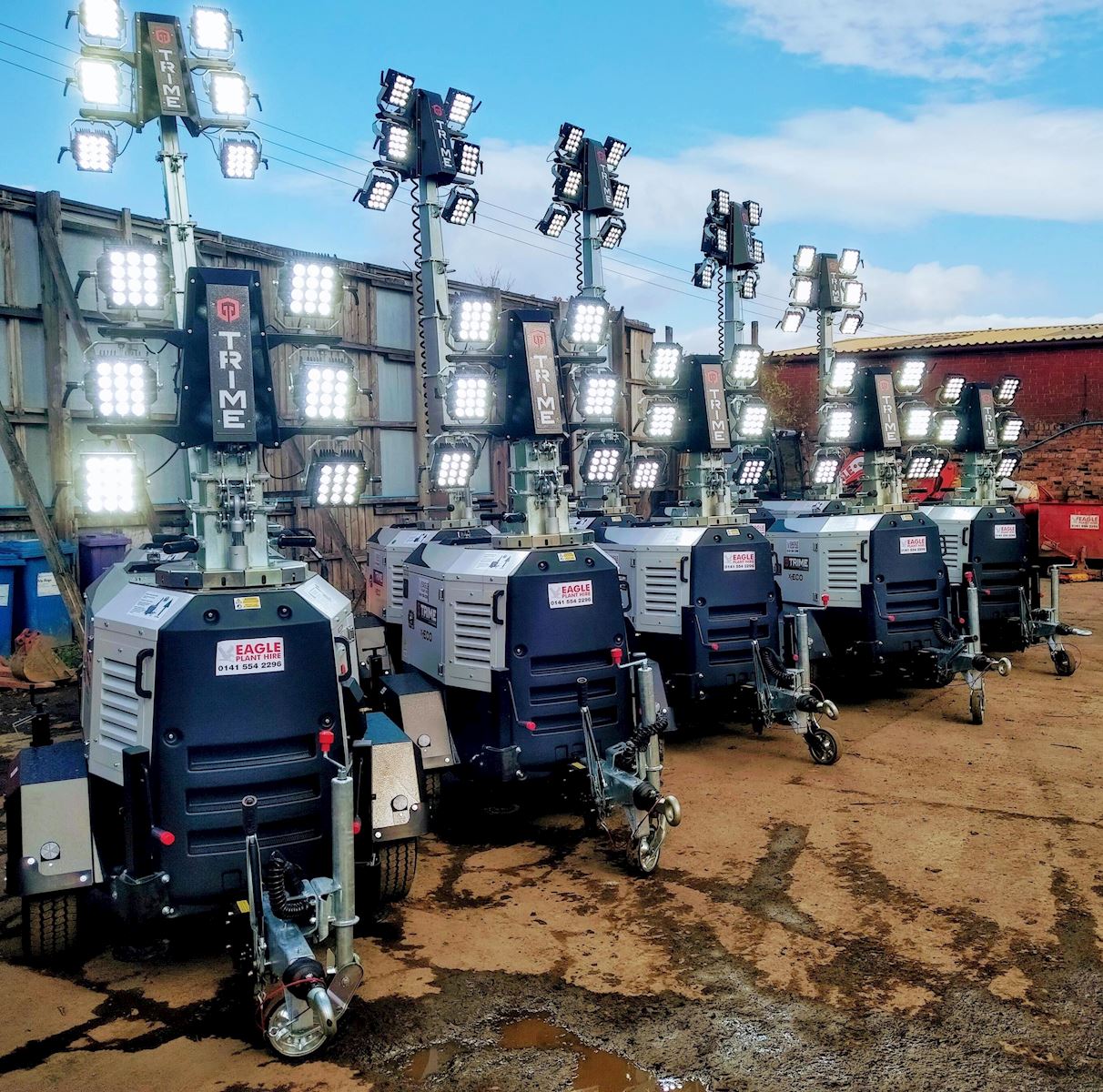 8 July 2019.
Eagle Plant Hire eye our X-Eco LED lighting towers
Glasgow based Eagle Plant Hire has enhanced their rental fleet with the purchase of ten of our X-Eco LED lighting towers.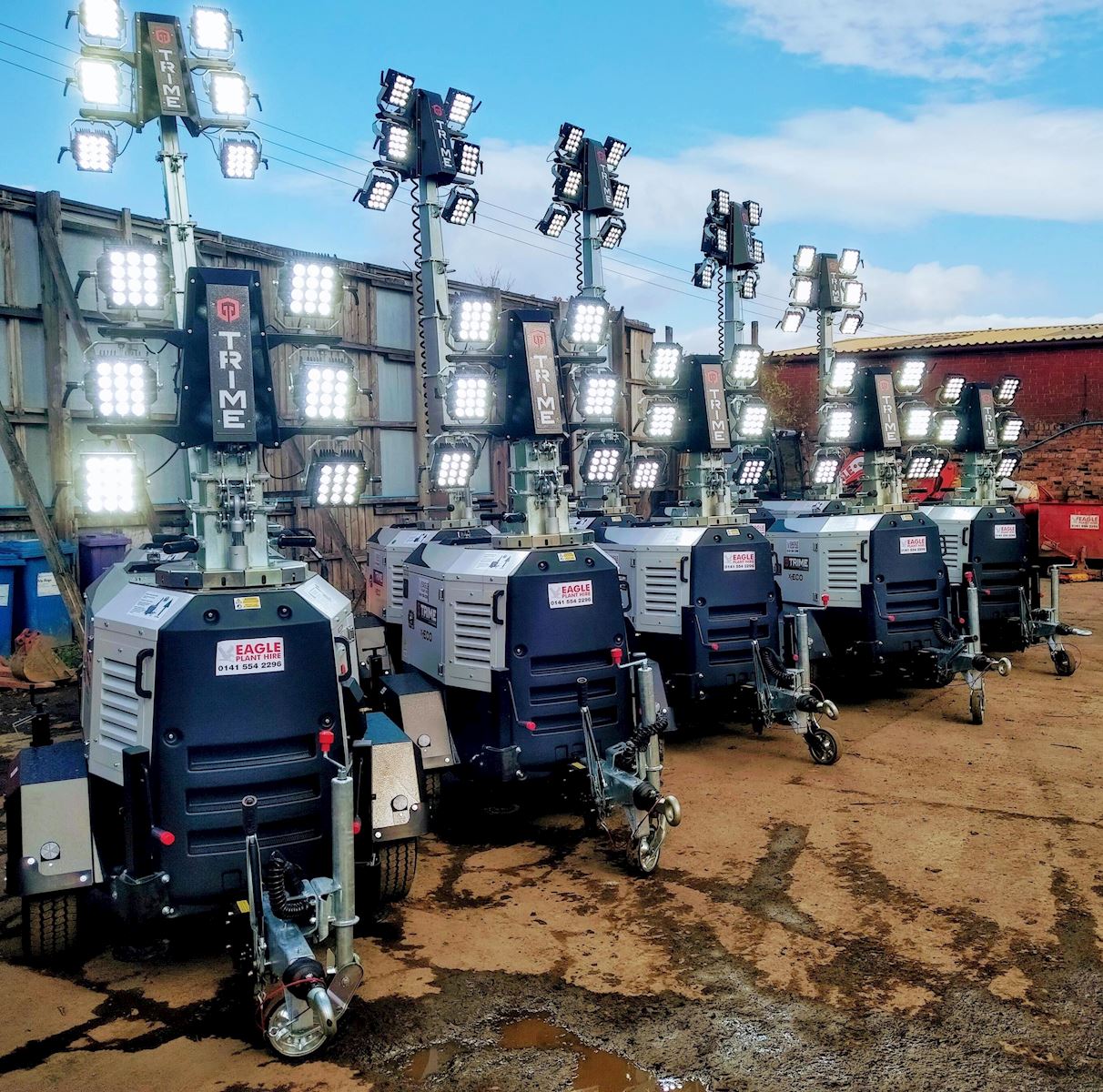 "Making the decision to invest in a fleet of lighting towers was the easy bit," contended Iain MacDonald, Sales Director for Glasgow's Eagle Plant Hire. "We had a number of our clients wanting to hire this type of equipment from us, but we knew that they going to other hire firms in the area. We did rehire some sets, but in the long term we judged this not to be cost effective, hence our decision to add lighting towers to our fleet," said Iain.
"The difficult part was to choose which manufacturer offered the best total package, in terms of reliability, service and parts availability together with, acceptance within the contracting industry," stated Iain.
Iain and his team chose to trial two products; our X-ECO LED and one other. Although both machines performed well, Eagle Plant opted to purchase our units as they felt that we offered the best combination of modern, sustainable machinery with a personal attention to their requirements.
Iain added, "We felt the support was there and there was a relationship with Ray (Ray Caulfield – The Trime Group CEO), that made our final decision the right one to make."
Although this is the first venture into the lighting tower market for Eagle Plant Hire, if demand sustains they are open to investing in more X-ECO LED lighting towers.
Eagle Plant Hire is a family run business with a modern hire fleet, ranging from small power tools to self-drive excavators and dumpers. They also provide a line of PPE Equipment, cutting and diamond products, Calor gas, fixings and hand tools.