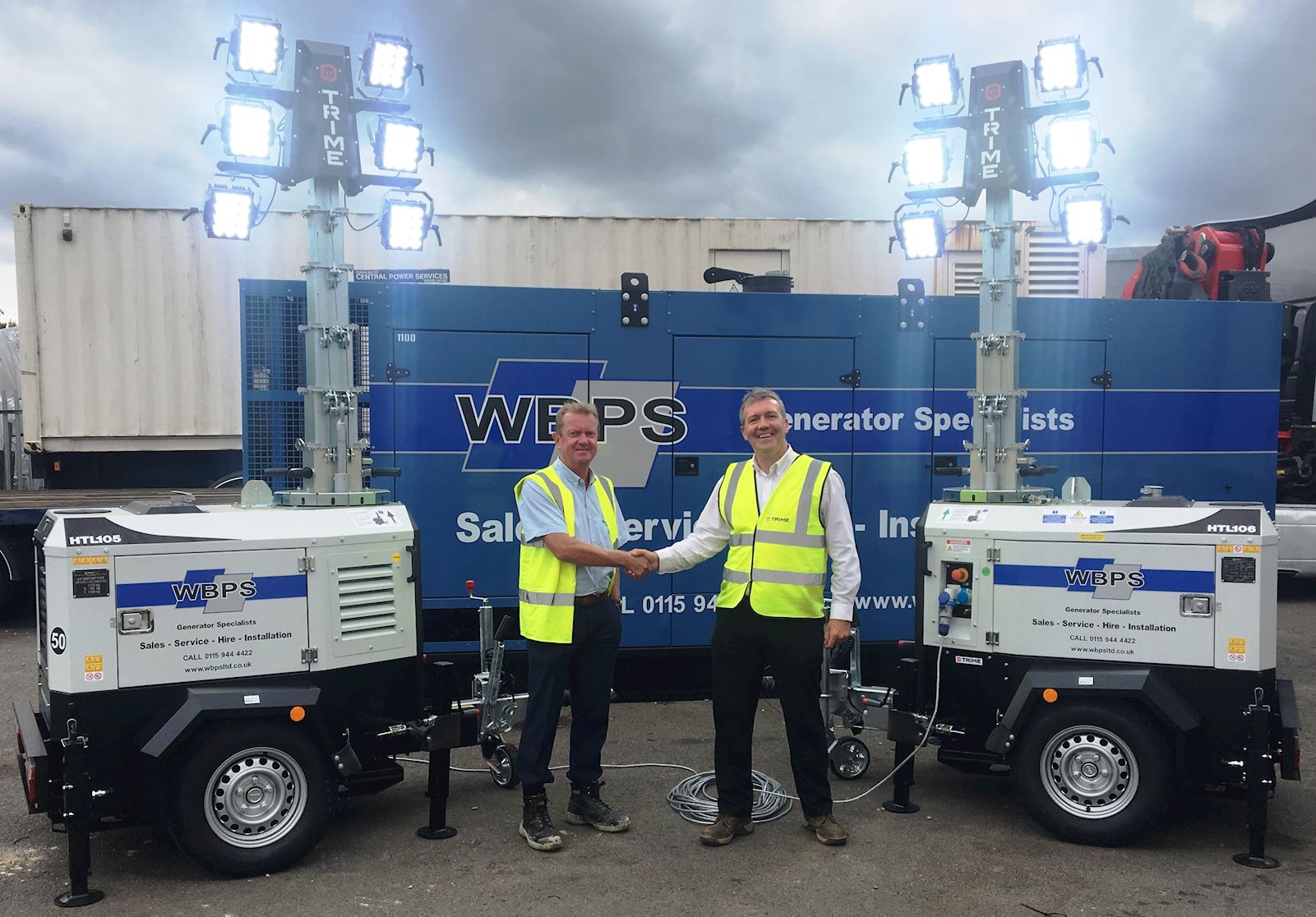 26 June 2019.
WB Power Services are in the spotlight with the X-ECO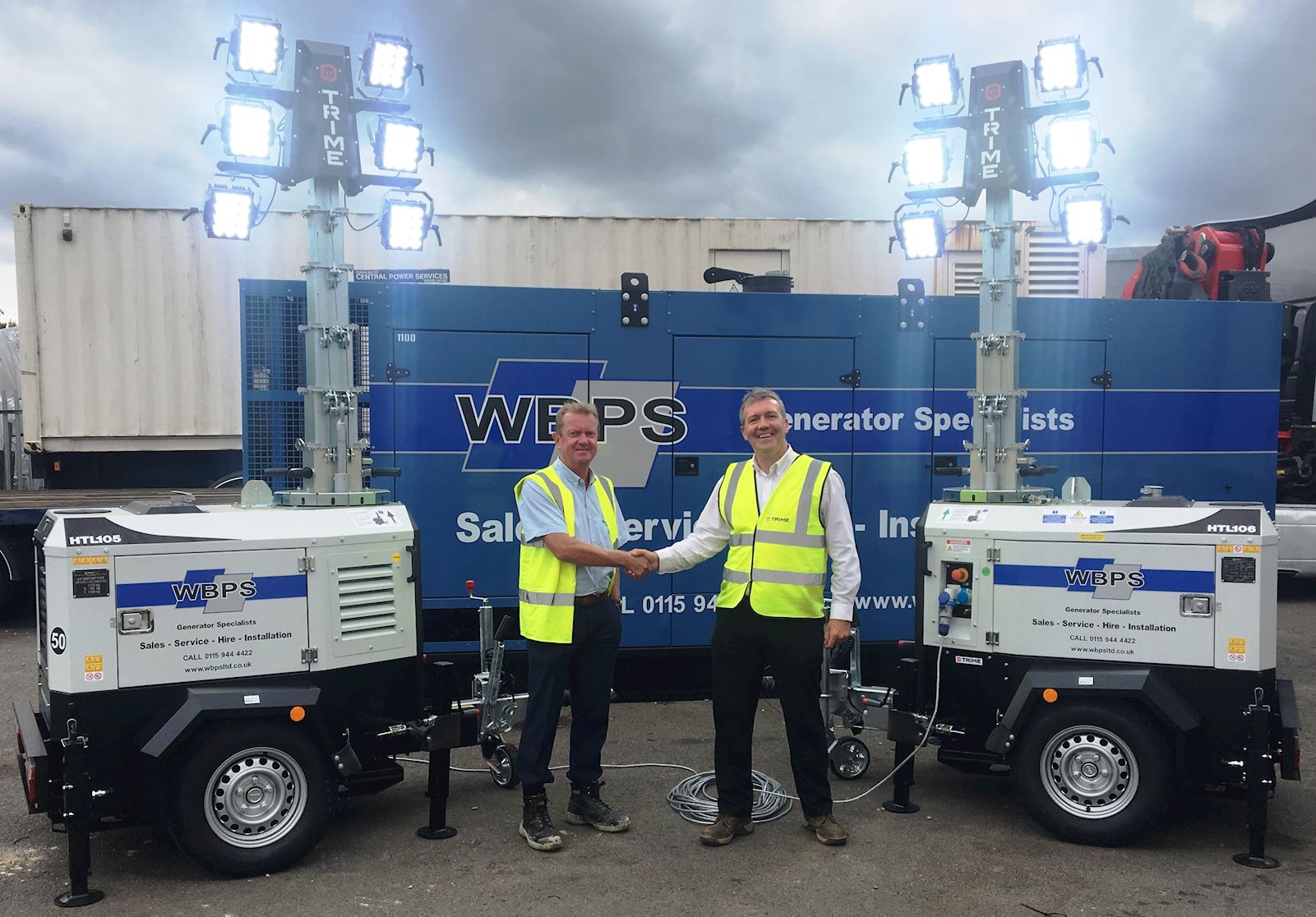 The Derbyshire based critical power supply specialists, WB Power Services Ltd (WBPS), have expanded and enhanced their rental fleet with the purchase of twenty of our X-ECO LED site lighting towers.
This is their first venture into the temporary site lighting hire market and these sets will complement their current range of power generation products and ancillary equipment.
WBPS evaluated several different lighting towers before opting for the X-ECO LED.
"Last year we cross-hired a fleet of X-ECOs for one of our clients and the feedback we had from them was very positive," said John Campbell WBPS Hire Sales Manager. "This constructive response was an important factor in our decision to prefer the Trime X-ECO LED. It's obviously a well-made product with all the necessary features and benefits included as standard," added John.
Alongside the X-ECO LED's environmental qualities, safety considerations are also at the forefront of its development. Consequently, the X-ECO LED is fitted with the AMOSS safety system, which automatically lowers the mast if the lighting set is moved whilst the mast is still erected. The complete unit features an external emergency stop button, a fully bunded fuel tank, four height adjustable stabilisers and site levels for guidance during deployment. We have calculated that the X-ECO LED uses approximately £336.00 less in fuel each month, when compared to a traditionally illuminated lighting set.
WB Power Services Ltd is a leading critical power specialist that provides sales, maintenance and hire to customers across the UK. Their services are designed to ensure that a client's operations can continue in the event of mains power failure. They offer immediate access to plant and equipment and deliver and full 24/7 hour 365 day service, via rapid response, with expert advice