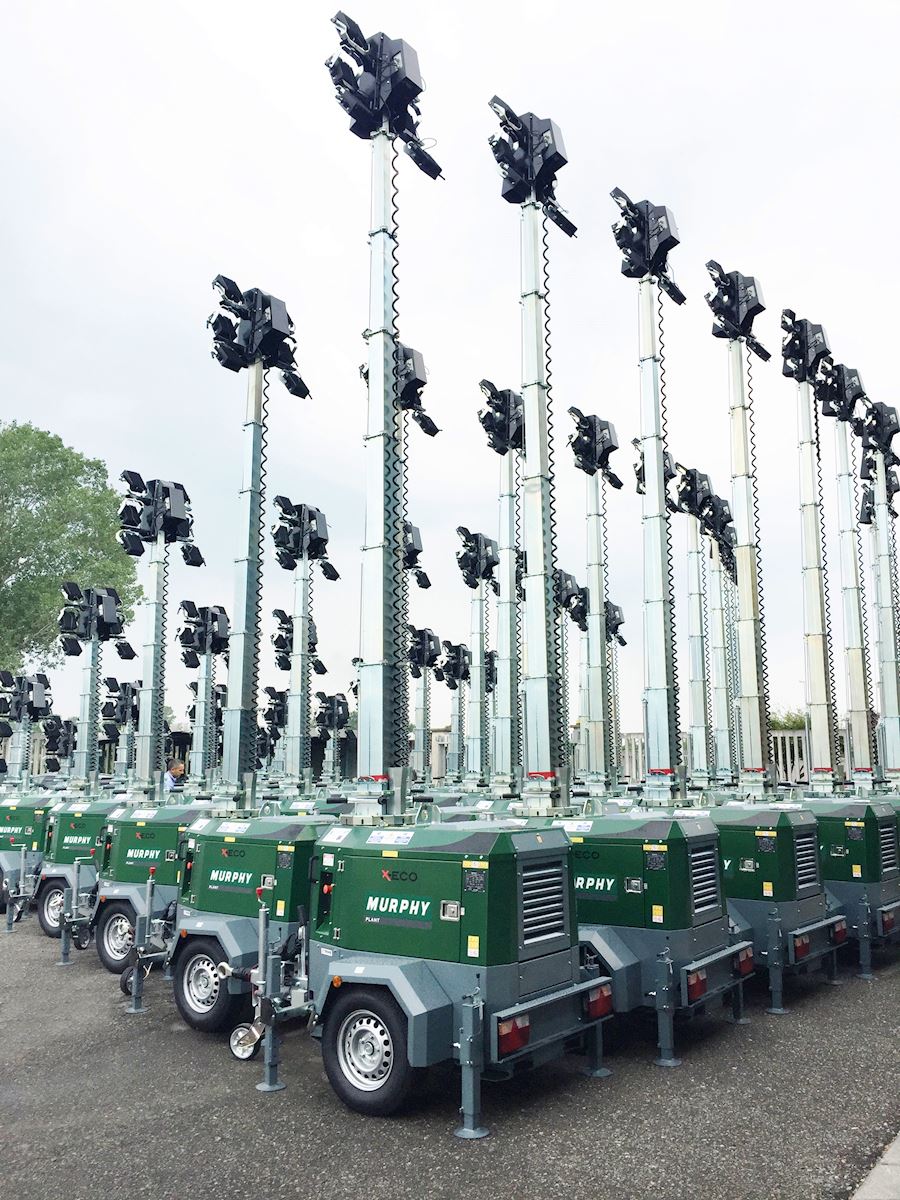 20 June 2019.
Murphy Plant goes green with Trime towers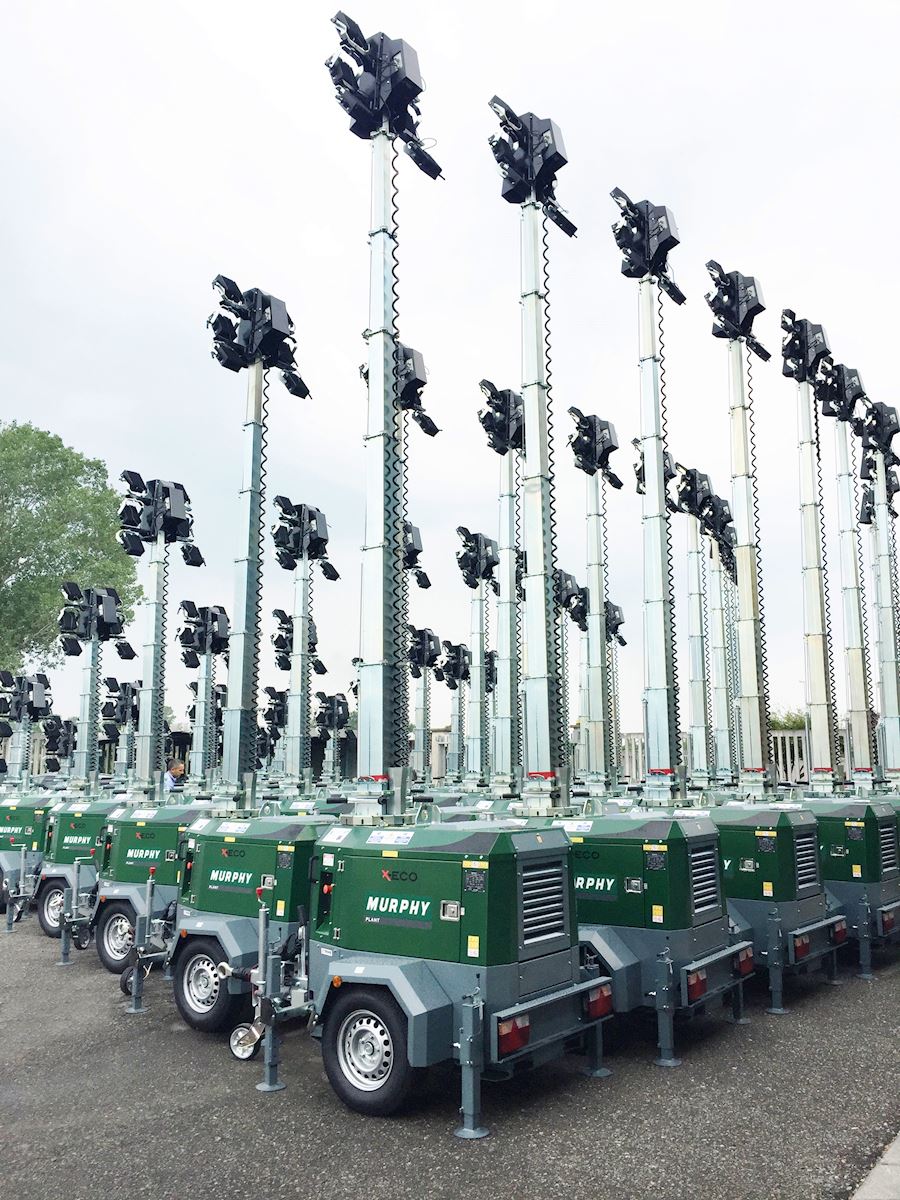 Murphy Plant, part of the infrastructure company J. Murphy & Sons, has expanded its rental fleet, with a significant investment in our lighting towers.
The order for forty-five X-ECO LED lighting towers will be used to renew and upgrade the Murphy Plant hire fleet of lighting machinery.
Before opting for the Trime product, Murphy Plant carried a thorough review of the lighting tower market. They chose the X-ECO LED sets principally because of their overall build quality and economical operation. With efficient performance at the core of its development, we have calculated that the X-ECO LED uses approximately £336.00 less in fuel each month, when compared to many traditionally illuminated lighting sets. Its sturdy, robust design is built to withstand the rigours of the rental markets.
Murphy Plant's director, Mike Carpenter said, "Communication throughout the process has been excellent and Trime have responded promptly and clearly to all of our questions and requests throughout the procurement trials, case studies, commercials and internal marketing documentation."
"They are well versed in trading with large organisations like Murphy and they make buying new equipment simple and efficient whilst providing short lead times," added Mike.
The units have been delivered to Murphy Plant dressed in the iconic Murphy green livery, ready to be sent to sites throughout the country.