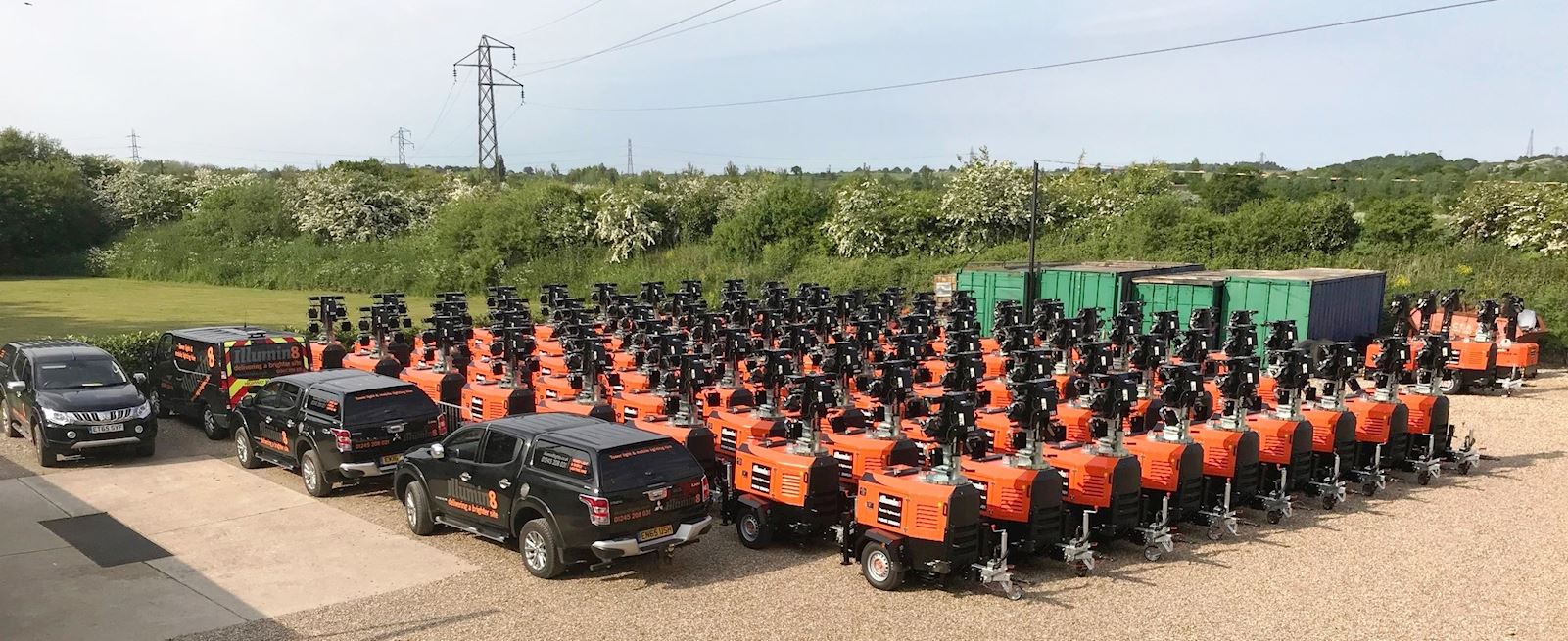 18 June 2019.
Illumin8 Lights lead the way
Outside event lighting specialists, Illumin8 Lights are preparing themselves for a busy summer season, with purchase of a further eighty X-ECO LED lighting towers.
Neil Fenwick, founder and Managing Director of Illumin8 said, "We are supplying some blue chip events this year such as the Ryder Cup in France and the Royal Wedding, so the need for safe, bright and sustainable lighting was of paramount importance."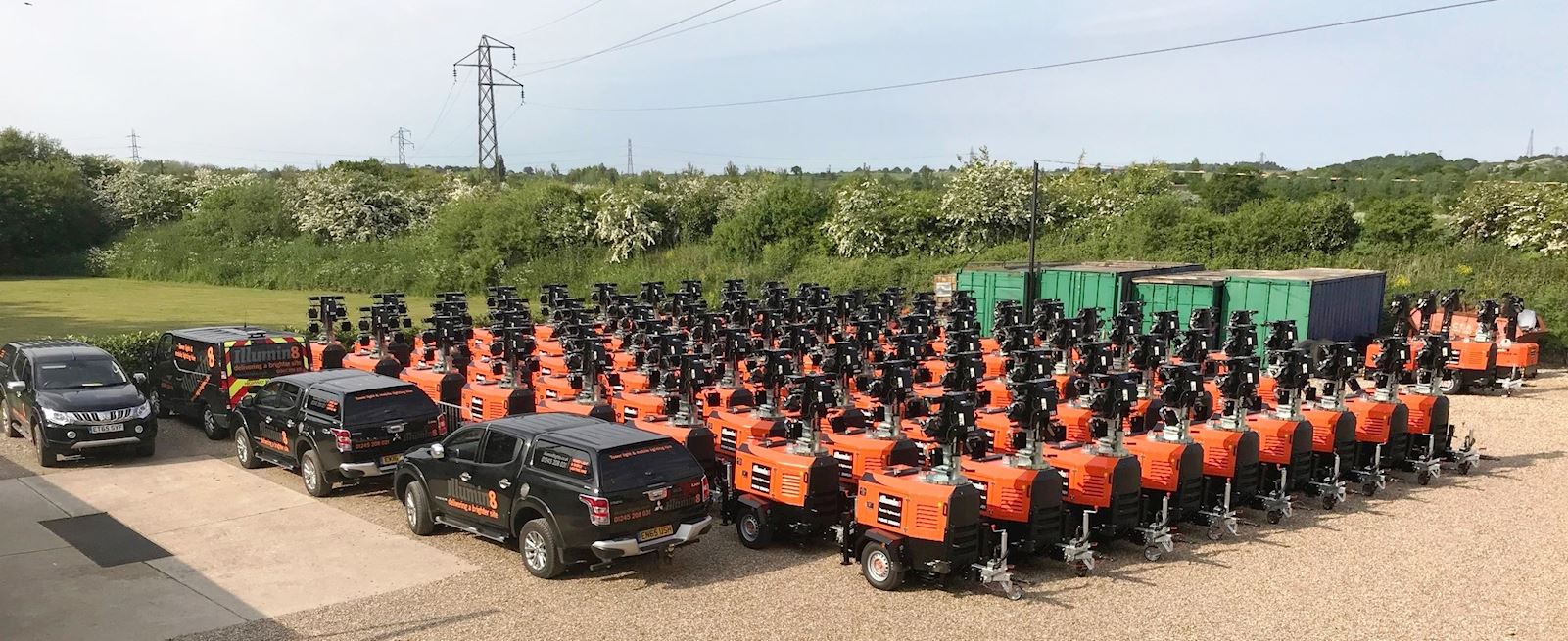 "We have accelerated our growth during the past year and consequently the demand for a great product, such as the X-ECO LED, has increased in parallel. The service levels we have received from Trime have helped to push us forward into one of the leading lighting suppliers in the industry," added Neil.
Illumin8 now own upwards of three hundred Trime lighting sets.
Illumin8 can also remotely monitor each machine's operation and physical whereabouts, through an advanced tracking system. They can see via a laptop the actual location of each unit and supervise how it is performing, completely basic checks such as low oil, low fuel and low battery levels. Illumin8 engineers then report this information back to the operator for rectification before the set becomes inoperable. This saves time and helps to keep the project running by reducing any potential downtime.
Illumin8 Limited was founded in 2015; the company provides a bespoke service hiring mobile tower lights to both the event and industrial markets. The Illumin8 management team combine over 40 years' experience within the lighting industry. The company is based in Essex and delivers nationwide.