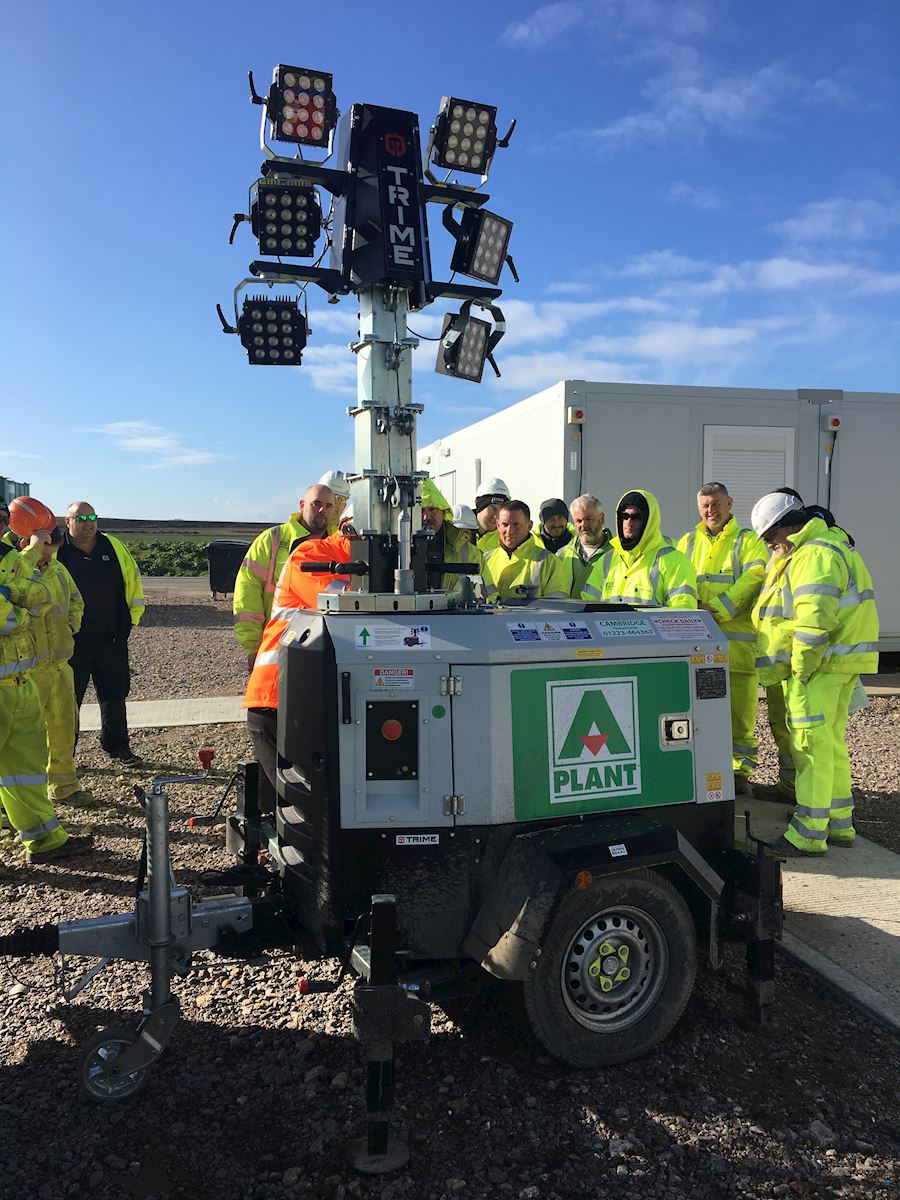 16 June 2019.

We have recently completed a series of on-site training and tool box talks for A-Plant, the UK's leading equipment rental company.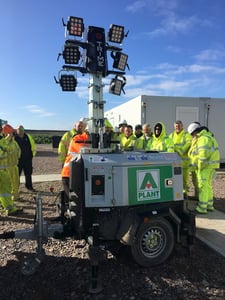 The programme was devised and implemented by our senior technician, Wayne Brennan, which included such topics as; secure operation, essential servicing, safety aspects and the environmental benefits of the Trime range of lighting.
"Our aim is to offer full support to all owners, operators and end users of Trime lighting," explained Wayne. "A-Plant recently placed a large order for our X-ECO LED lights and with a concentration of the sets on the new A14 highway project; we took up the opportunity to explain all aspects of the X-ECO to A-Plant and site personnel. In all twenty-five people attended the session."
"The safety of our customers is a paramount priority at A-Plant," commented Ali Male from A-Plant. "Having the option to train both our customers and our own people on site is a tremendous bonus. Wayne's in-depth knowledge about Trime products and his clear delivery was welcomed by all of us."
A-Plant has invested in an initial 150 no. Trime X-ECO LED lights with the aim to provide crisp, clear light over a wide area with maximum fuel efficiency, low emissions, long running times.
A-Plant forms part of FTSE 100 company Ashtead Group plc and is the UK's largest equipment rental company with over 185 Service Centres nationwide, more than 3,600 employees and over 35,000 customers in the construction, industrial, infrastructure and events sectors.