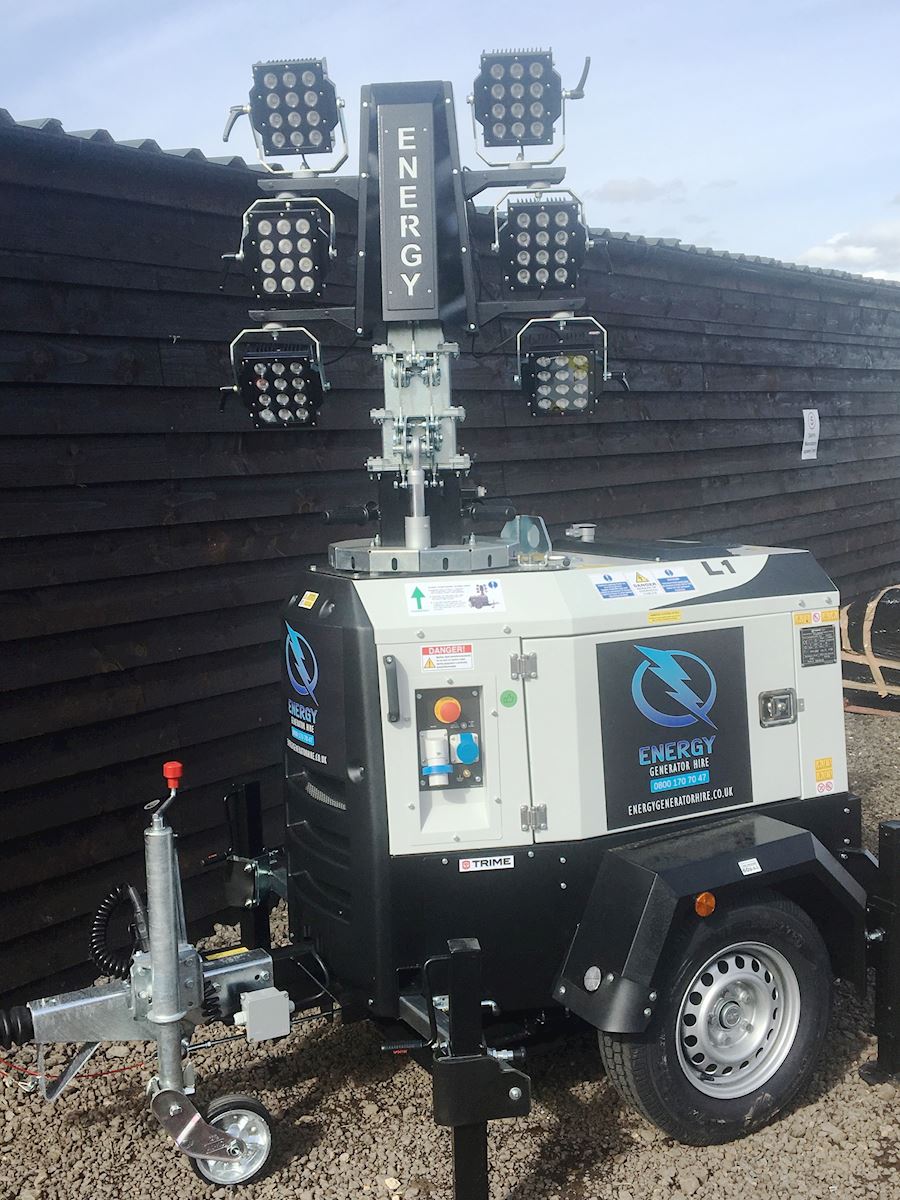 12 June 2019.
The X-ECO lights up Energy Generator Hire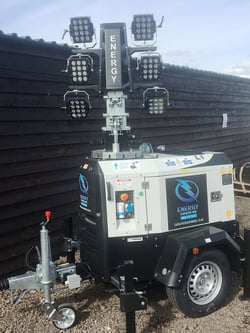 As the hire market emerges from what seems like an endless winter, the UK event season is getting under way, ready for a summer packed with festivals, shows, exhibitions and parties.
One preeminent rental supplier, Energy Generator Hire Limited, are set to capitalise on the growing events industry by expanding their hire fleet with the purchase of thirty-five of our LED lighting towers.
The order is for the X-ECO LED lighting sets. With sustainability at the heart of the X-ECO LED its' compact, energy saving features have propelled the X-ECO to the forefront of commercial LED lighting tower industry. The X-ECO LED becoming increasingly a favourite lighting set with many leading rental firms and their clients, principally because of its robust build and fuel-conservation qualities. Trime engineers have calculated that the X-ECO uses approximately £336.00 less in fuel each month when compared to many lighting sets currently available. These savings equate to a reduction in C02 output by around 888kg per month.
Commenting on this order, Martin Page Business Development Manager for Energy Generators said, "Although we already have some lighting towers in our fleet, this our first venture into LED illuminated sets. We decided to go for the Trime lights as they performed so well under demonstration. We believe that LED is the way forward for site lighting, chiefly due to efficiency, longevity and cost saving to the customer/hirer."
Martin added, "As demand increases we will definitely be expanding our fleet of X-ECO units. We have had an excellent customer experience."
Energy Generator Hire is a family business based in Buckinghamshire in the heart of England. As well as providing a lighting rental service, they hire and sell a wide range of plant and equipment to a diverse line of businesses and individuals; operating right across the UK. The X-ECO LED sets will be used to light up many different types of projects including; construction sites, outside events and TV and film sets.