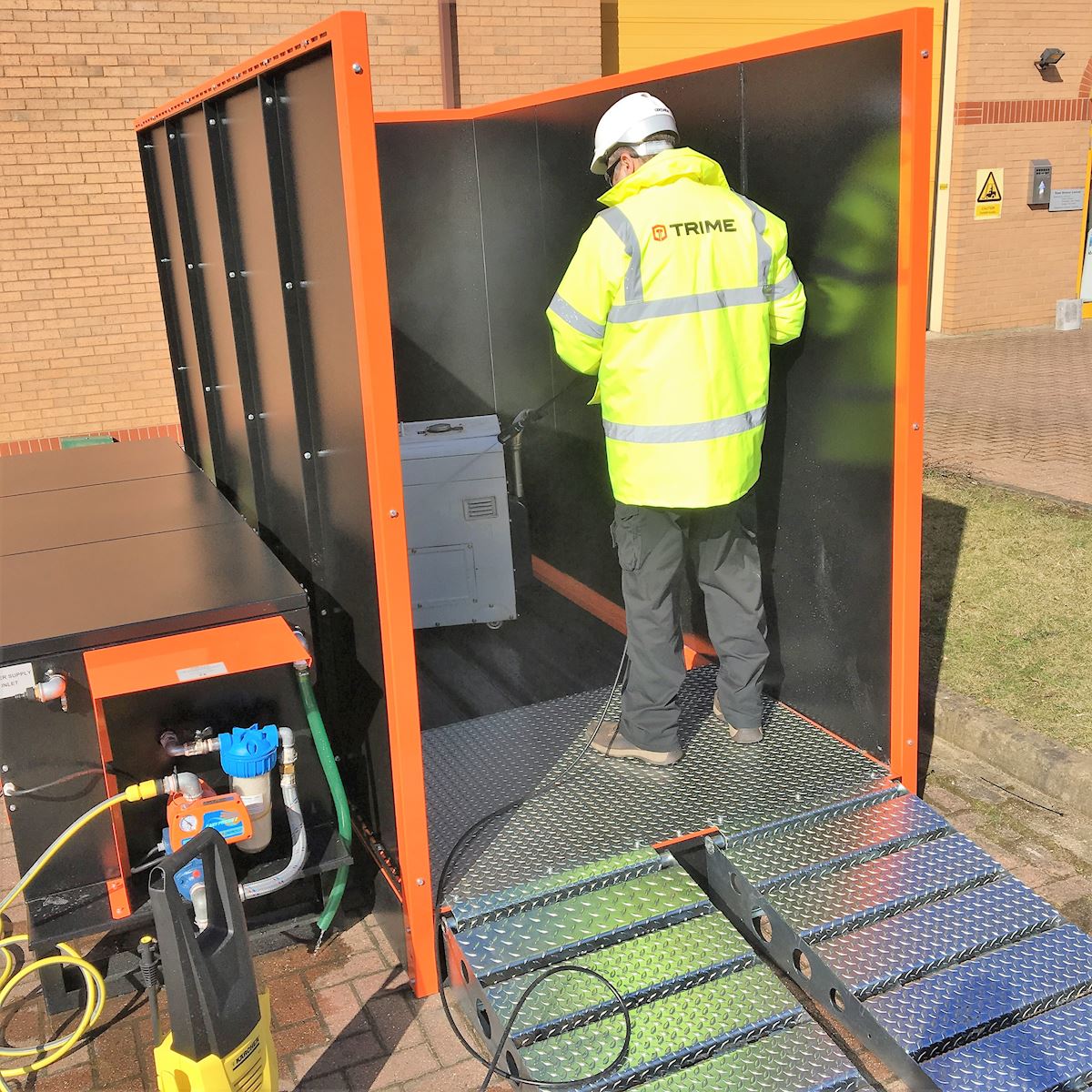 10 June 2019.
Frank Key unlocks the X-Splash Wash Bay
Frank Key Tool Hire, the equipment rental division of the Frank Key Group, has taken delivery of their first X-Splash Wash Bay.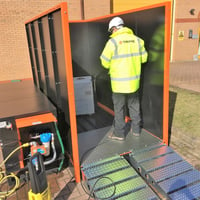 The X-Splash is a standalone, ecological, flexible cleaning system for plant and machinery. This brand new product helps to prevent soil pollution and contamination of drains from oil, grease and other chemical contaminants commonly associated with the regular cleaning of off-hired equipment.
Commenting on this purchase, Craig Wheldale, Frank Key's Group Hire Manager said, "This is the first X-Splash we have purchased. We did look at some similar models, but we found that the Trime set-up was an all-round good product and value for money. If this initial purchase proves to be successful there is a possibility we will be ordering some additional units."
Craig added, "The service we have received throughout the process has been first class. The X-Splash Wash Bay is already proving its worth after only being in operation for a short time, we are very impressed."
The X-Splash was delivered and installed at Frank Key Tool Hires Somercotes Branch.