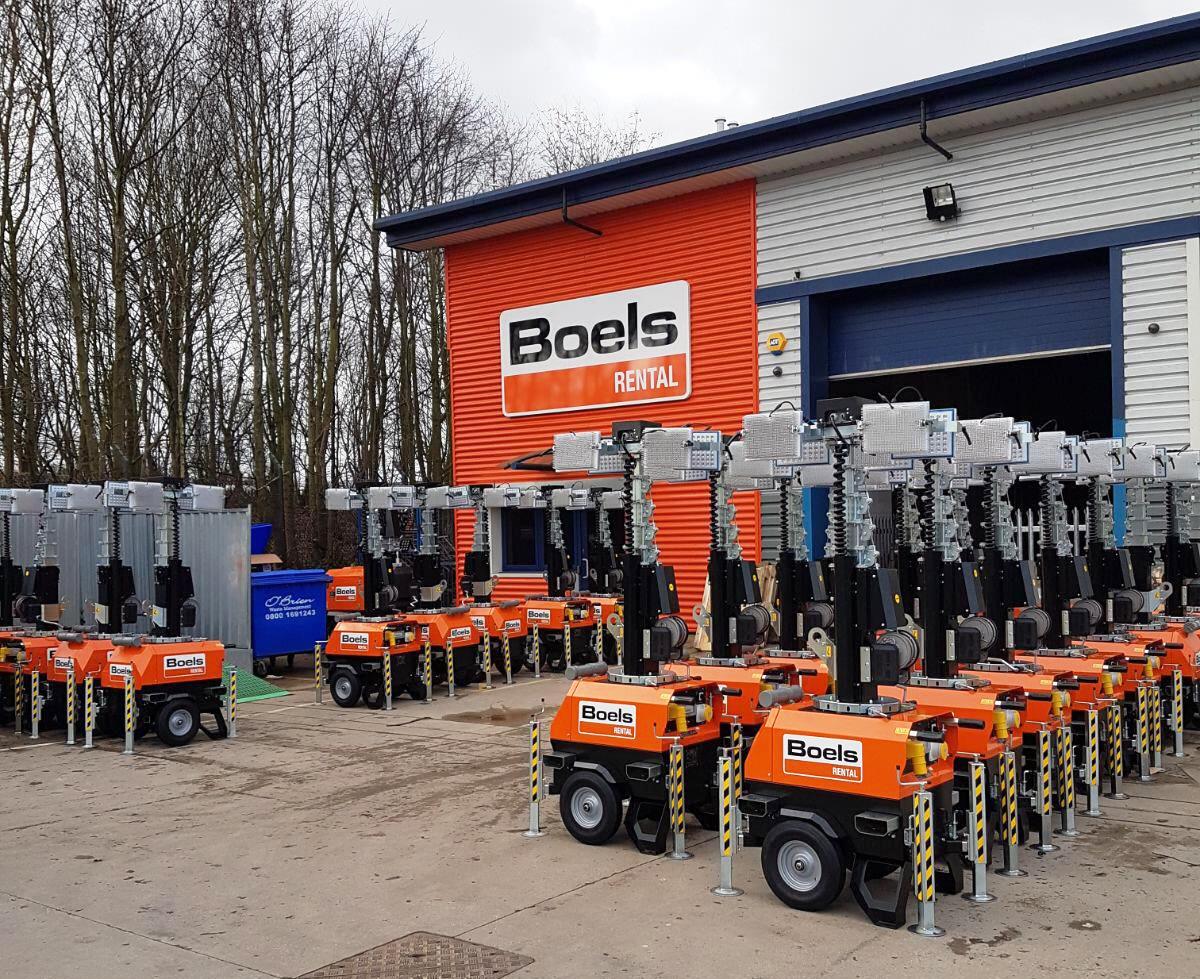 5 June 2019.
Boels joins the chain gang
Boels Rental, the UK division of the leading Dutch organisation has continued to advance their hire fleet of sustainable lighting towers, following the purchase of seventy-five X-CHAIN LED lighting sets.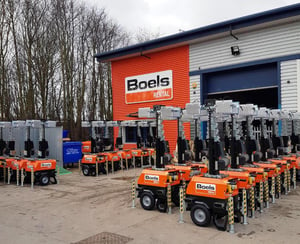 The Trime X-CHAIN LED is a stand-alone tower floodlight fully equipped with stabilisers, retractable handles, fork-lift pockets and a telescopic, stainless steel mast. Illumination is provided via four low consumption long life LED lamps, delivering over 2000sq. metres of safe, bright lighting. Up to four Trime X-CHAIN LED sets can be connected together using the simple 'socket-in/socket-out' system and then attached to a single power source - either ordinary mains or a portable generator. The Trime X-CHAIN LED has no individual fuel costs or carbon emissions and will operate totally soundlessly. The unit is designed for zero maintenance and up thirty-two units can be delivered on a single truck.
The company believes that the X-CHAIN LED is the first lighting tower in the market that has a built-in, patented emergency mast brake system that helps to enhance the safety of operators on site.
This order follows on from a recent investment in our flagship product; the X-ECO LED. This means that Boels Rental now has one of the largest collections of Trime lighting sets in Europe. Their fleet consists of around 800 units; ready to hire in eleven countries, including the UK and on mainland Europe.
Commenting on this latest investment by Boels UK, Gary Darley, their National Operations Manager said, "The X-CHAIN LED has been a big success in the hire fleet of our Dutch colleagues and when of our UK contractors asked if we could provide substantial, silent lighting for one of their projects, we quickly decided that the X-CHAIN LED would be the ideal unit. We currently have thirty-six sets out on a long-term hire with more soon to follow, our client is impressed with all the qualities of the Trime X-CHAIN LED sets."